The Most Underrated Movie Remakes Ranked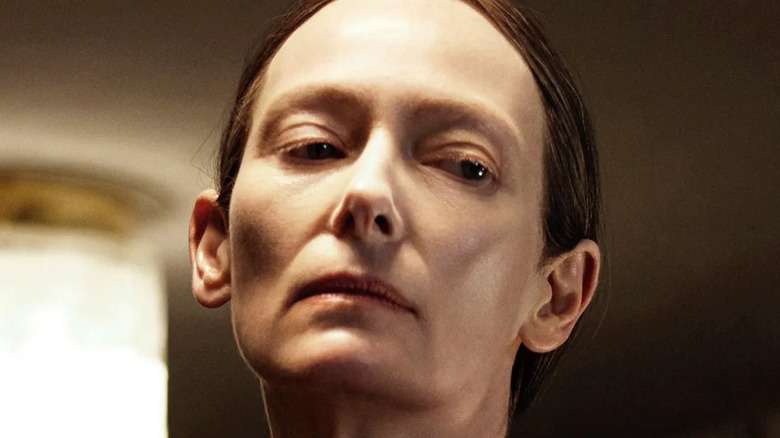 Amazon Studios
Since the days of the first motion pictures, remakes have been a staple at the movies, with the earliest "talkies" remaking old silent films. Later, new versions of old movies brought timeless stories to new generations, and while many feel that remakes are little more than a cash grab, some have found fresh and inventive ways to retell old stories and delight fans all over again. Though many have been lackluster, mere pale imitations of the originals they pay homage to, there have been some remakes that match up well.
In rare circumstances, a movie remake can be even better than the original, taking a forgettable oldie and making it great. But taking a beloved classic and trying again decades later is a far more risky proposition; fail, and you risk being roasted by critics and audiences alike. 
Whether it's because they suffered unfair comparison to an iconic original, or just weren't appreciated for their unique charms at the time, there are some underrated remakes that have gone unappreciated for far too long.
Did your favorite remake make the list? Or do you think these picks deserve the bad reps they have received? Read on for a breakdown of the most underrated movie remakes of all time.
13. Planet of the Apes (2001)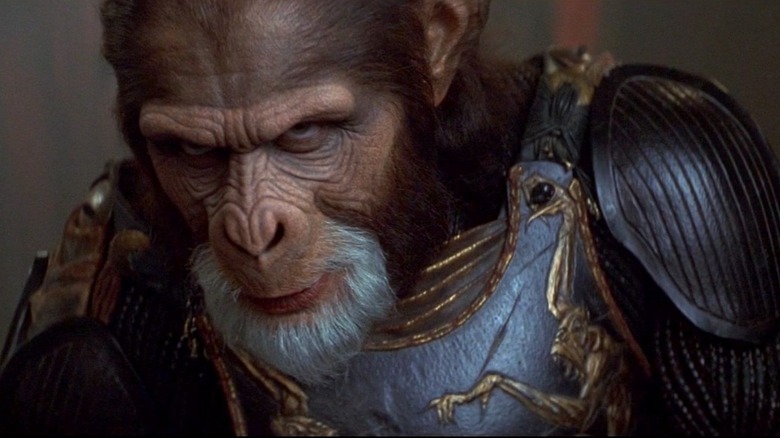 20th Century Fox
The original 1968 sci-fi classic "Planet of the Apes" was more than just an action-packed adventure. Starring Hollywood legend Charlton Heston, it was capped off by one of the greatest twist endings in cinema history, written by the master of surprise twists himself, Rod Serling. A thoughtful and thought-provoking film with unsubtle layers of social commentary, its thrills and spills were punctuated by a powerful anti-war message at a time when fears of nuclear annihilation were very real. Nearly fifty years later, Rupert Wyatt and Matt Reeves would launch a well-received reboot series starring Andy Serkis.
But somewhere in the middle, "Planet of the Apes" became the subject of a 2001 remake by Tim Burton — and did solid box-office, but was quickly forgotten. Burton's effort was dragged by critics as poorly produced action schlock with thinly written characters, and felt almost nothing like the original. Though some of the criticism was valid, the film is seen very differently if you can separate it from the Heston original. On its own merits, Burton's version isn't bad at all, it's just a very different movie, foregoing the more cerebral, slow-paced drama for fast-paced, big budget action.
When viewed as a blockbuster extravaganza, one can overlook its flaws and enjoy it much more as a roller-coaster adventure with top notch special effects and impressive action sequences and makeup. One could argue the film may have been better off as an original story, but as it stands, Burton's "Planet of the Apes" is a sorely underrated remake, largely forgotten by time as a one-off between the original "Apes" films and the 2010's rebooted franchise.
12. Red Dawn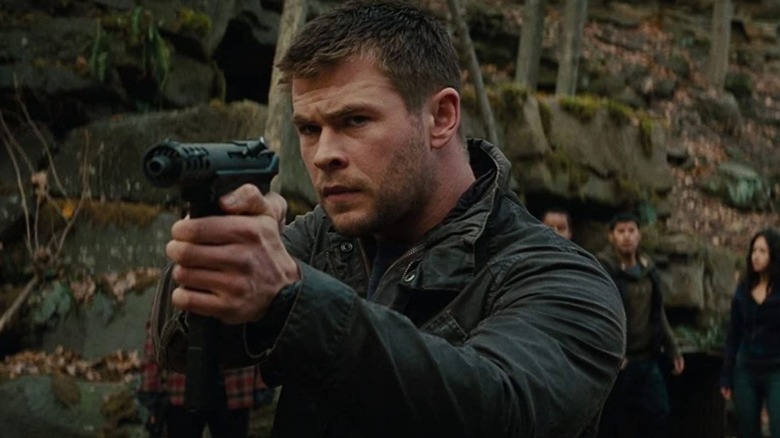 Film District
An iconic '80s war movie, the original "Red Dawn" pitted a group of American fighters against Russian soldiers. Set in a world where the Soviet Union has grown its influence, the film begins with a Russian assault of the United States. But as armies of Soviet soldiers parachute into Colorado, one group of young men and women, led by actor Patrick Swayze, rise up to fight back against their commie invaders.
In 2012, fresh off of his Marvel debut in "Thor," emerging action hero Chris Hemsworth starred in a long-delayed remake of "Red Dawn," with an equally eyebrow-raising supporting cast that included Jeffrey Dean Morgan, Josh Hutcherson, Adrianne Palecki, and Isabel Lucas. Instead of Soviets this time around, though, the invaders are Russian-backed North Korean soldiers (changed from China after significant reshoots and dubbing), and Hemsworth stars as a young Marine who pulls together friends and allies to fight them.
Roasted by critics for its lack of depth, many seemed to completely miss the point of this remake of "Red Dawn." Though the original may offer somewhat better characters, this 2012 version is everything a fan of the genre could want: high octane action, over-the-top, run-and-gun fight scenes, and a briskly-paced, ridiculous war story. As much as die hard fans of the original will tell you it doesn't compare, if you can remove your rose-colored nostalgia goggles, you'll find the remake is a silly, old school action movie worth watching.
11. Assault on Precinct 13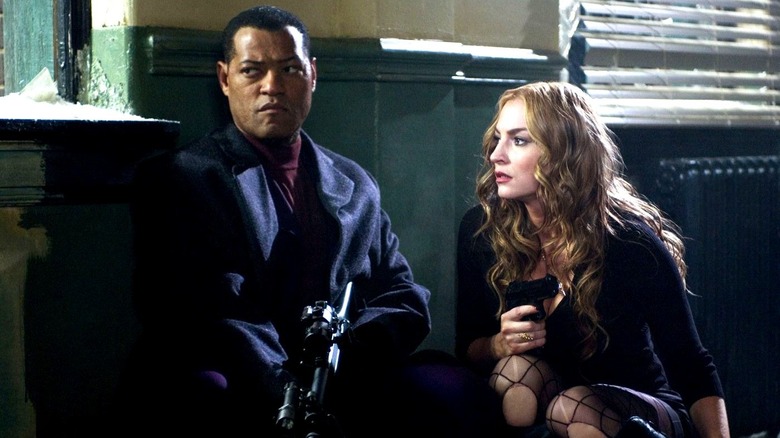 Rogue Pictures
The 1976 action film "Assault on Precinct 13" was only the second feature film for director John Carpenter, who would go on to helm some of the most popular movies of the next decade, including "Halloween," "Escape from New York," and "The Thing." The premise was a simple one (based more than loosely on Howard Hawks' "Rio Bravo," one of Carpenter's favorite films), with a vicious gang of heavily armed thugs laying siege to a police station, defended only by a hard-nosed sergeant with a skeleton crew and the help of a convicted felon. What made the film something special was Carpenter's direction and his unique sense of drama and flare.
The remake, released in 2005 and directed by the far-less-legendary Jean-Francois Richet, starred Ethan Hawke and Laurence Fishburne and made significant changes to the plot. In this new, updated version, the assault is the handiwork of a group of corrupt fellow officers from another precinct. Helping fend them off is a busload of hardened criminals, in the midst of a prisoner transfer, whose continued existence threatens to expose the dirty cops. 
Without Carpenter, the film became much more generic, something reviewers decried. But lack of such a strong auteur behind the camera doesn't mean the film is bad, and it is certainly undeserving of its "rotten" score on review aggregator Rotten Tomatoes. In a vacuum, the "Assault on Precinct 13" remake is a satisfying action movie, with good performances from a strong cast that also included John Leguizamo, Maria Bello, Gabriel Byrne, and Ja Rule. 
10. Black Caesar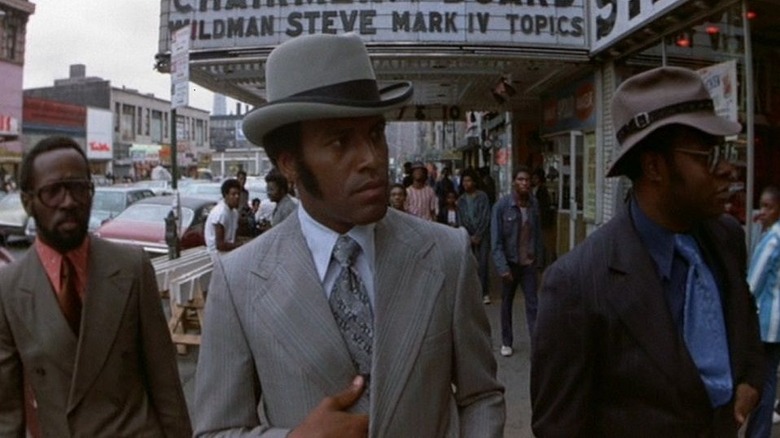 American International Pictures
One of the all-time underrated gangster movies, the 1973 blaxploitation movie "Black Caesar" is, like Brian DePalma's "Scarface," a movie few realize is a remake of a 1930s crime drama. In this case, the film is loosely based on the 1931 film "Little Caesar," starring Edward G. Robinson and Douglas Fairbanks, Jr., which chronicled the rise to power of a small time street hustler to the city's most ruthless criminal kingpin.
The '70s version starred Fred 'The Hammer' Williamson as Tommy Gibbs, a young man who grows up on the streets of Harlem, and who heads down a path of crime after a violent encounter with a crooked cop. Driven by his hatred for the police and further motivated by the racism he experiences every day in 1960s New York City, Tommy rises through the ranks and becomes more than just a godfather of crime, but a crusading force fighting for his own kind of justice for his community in an unjust world. 
The film's sobering dissection of crime and corruption helps make it a blaxploitation classic with a social message. With an iconic musical score by James Brown, it's far better than it has a right to be considering it was slapped together in just 18 days. An underrated gem, it's the only remake on this list to get its own sequel, "Hell Up in Harlem."
9. Point of No Return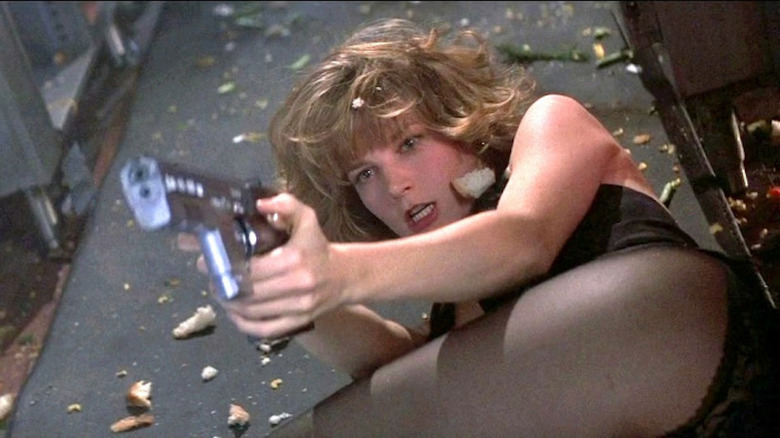 Warner Bros.
In 1993, emerging star Bridget Fonda took a brief stab at becoming an action hero with "The Point of No Return," a remake of the 1991 French breakthrough thriller "La Femme Nikita." Directed by Luc Besson before his move to America saw him helming Hollywood classics like "The Professional" and "The Fifth Element," the original "Nikita" saw a wayward young woman turned into a lethal assassin and was wildly successful in Europe and a game-changer in the action genre.
Its American remake, the John Badham-directed "Point of No Return," landed two years later. The film is focused on a woman named Maggie (Fonda) living on the streets and arrested for murder. Whisked off by shadowy government agents before she is set to face justice, Maggie is recognized for her potential and agrees to become an elite killer for their clandestine operations to avoid prosecution. But as she goes on deadly missions for her superiors, she struggles with the increasingly-isolated existence of a trained killer.
To be sure, "The Point of No Return" is not up to the excellence of "La Femme Nikita," nor does it even try to do much new or different with the story. But for those unfamiliar with the French original, the film soars, with a poignant story of a lost soul who fights to find meaning amid a violent life that she cannot control. And a bonus: "Return" brings you Harvey Keitel, so excellent in the role of "Victor the Cleaner" that his work feels like deleted scenes from Quentin Tarantino's Winston Wolf role in "Pulp Fiction," which he would play a year later.
8. Evil Dead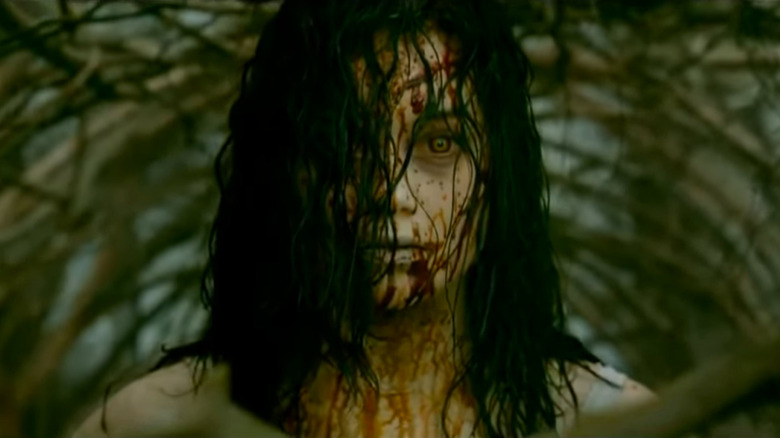 Sony Pictures Releasing
A literal landmark of horror, writer/director Sam Raimi brought a new, unique style to the genre with his 1981 film "The Evil Dead." Its fast-paced, funny, brutally violent supernatural story spawned a franchise that included multiple sequels, comic books, toys, and a TV spin-off decades later.
But in 2013, to the horror of some "Dead" fans, "Evil Dead" became the subject of a remake. Raimi was onboard as a producer, but many remained skeptical that a do-over could ever match the original, and for the most part they were right. 
But more than just a remake, this "Evil Dead" serves as a quasi-sequel, set in the same world as the original. It essentially tells the same story of a group of friends who discover an ancient book, the Necronomicon, and how they unwittingly release a horde of undead spirits. 
With just enough twists on the original to make it something unique, this Fede Alvarez-directed film eschews the original's silliness and camp for nail-biting suspense. While this upset some fans, the remake has since developed an appreciation by some for doing its own thing. Raimi himself has even hinted at crossing over the two films, with the original movie's hero Ash potentially meeting Mia, the young woman at the center of the remake.
7. Dirty Rotten Scoundrels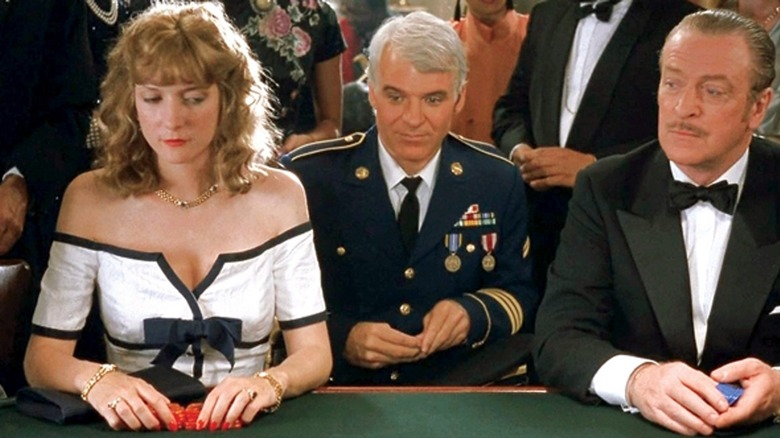 Orion Pictures
Some remakes become underrated not because the critics whiffed on them, but because they are remakes of long-forgotten films. Such is the case with the 1988 comedy "Dirty Rotten Scoundrels," starring Steve Martin and Michael Caine, which received good reviews and did reasonably well at the box office, but rarely makes anyone's list of best remakes. 
The film was rejiggered from the premise of a 1964 film called "Bedtime Story" that starred Marlon Brando and David Niven as a womanizer and a con artist who set their eyes on the same target: a wealthy heiress played by Shirley Jones. 
The '80s version, directed by Frank Oz, had Martin and Caine in the same roles, with Caine scamming unsuspecting women out of their fortunes through various high-concept, long con-type machinations while repelled by Martin's crude, lowbrow common con-man. Taking Martin's character under his wing (if only to get him out of his life), the two eventually agree to team up and work on a rich heiress named Janet (Glenne Headly). But after some clever twists, the question becomes: Who's conning who?
A clever '80s laugher, the comedic chemistry between Martin and Caine was terrific. Decades later, it's still remembered as one of Martin's best, even if it rarely gets the recognition it deserves.
6. Dawn of the Dead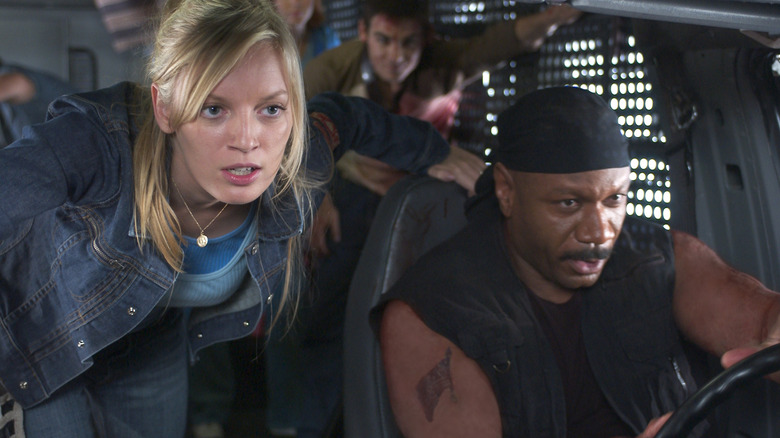 Universal Pictures
A spiritual sequel to George Romero's 1968 film "Night of the Living Dead," his '78 flick "Dawn of the Dead" brought zombies back to theaters with a bit more focus on violence and gore. A highly influential film, it set the action within the confines of a shopping mall, with a group of survivors in a zombie apocalypse under siege by the undead. Often copied, few could hold a candle to its sheer audaciousness (and social commentary), but more than 25 years later, writer James Gunn and director Zack Snyder took a crack at a straight-on remake.
Starring Mekhi Phifer, Ving Rhames, Sarah Polley, Jake Weber, Ty Burrell, and Matt Frewer, it was story-wise faithful to the original. But with solid action and over-the-top amounts of gore that displayed the talents of Gunn and Snyder just before they broke through to become superhero auteurs, it took the premise to new places (the opening sequence alone is worth the watch), even if it lacked the deeper meaning that made Romero's original so substantive. Nevertheless, those looking for all-out zombie action got it in spades, and Snyder has never made any apologies for his focus on spectacle.
Unfairly held up against Romero's masterpiece, the 2004 version of "Dawn of the Dead" was largely unloved upon its release, but over time has earned a following. Today it's seen as one of Snyder's best films, with Bloody Disgusting praising it was one of the greatest horror remakes ever, even if Romero himself was never a fan. 
5. The Thirteenth Floor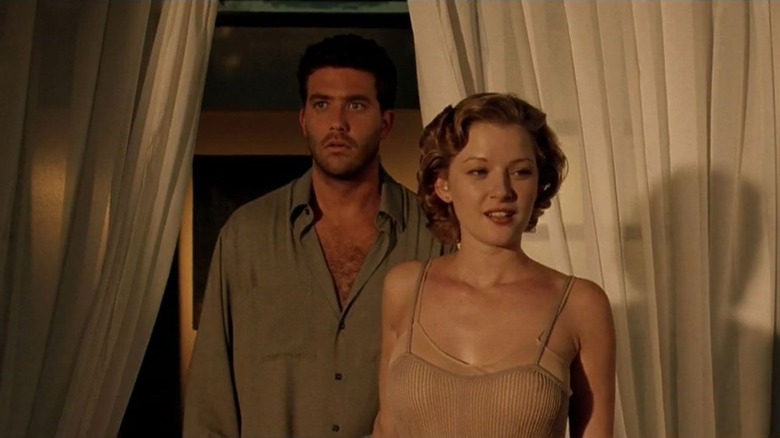 Sony Pictures Releasing
Although "The Thirteenth Floor" was frequently compared in 1999 to the far more popular, vaguely similar "The Matrix" (they were released barely two months apart), it's actually a remake of a 1974 German serial entitled "World on a Wire," in turn based on a novel from 1964. "Wire" focused on Professor Vollmer (Adrian Hoven), the technical director for an artificially simulated virtual world, murdered while on the verge of a major breakthrough in the project. 
"The Thirteenth Floor" was written and directed by Josef Rusnak, retelling the story of a brilliant scientist murdered after a startling discovery surrounding a simulated reality program. Starring Gretchen Mol and Craig Bierko, the movie remains a stunning visual treat with an artfully executed crime noir story full of surprises — but back around the turn of the century, it was quickly out of theaters and forgotten.
Negative reviews at the time focused on the complex plot of "The Thirteenth Floor," but this is another film that's better than its critical consensus. It may not be an award-winner, but it's a worthy remake; just don't expect the jaw-dropping action or genre-breaking FX that made "The Matrix" a classic.
4. RoboCop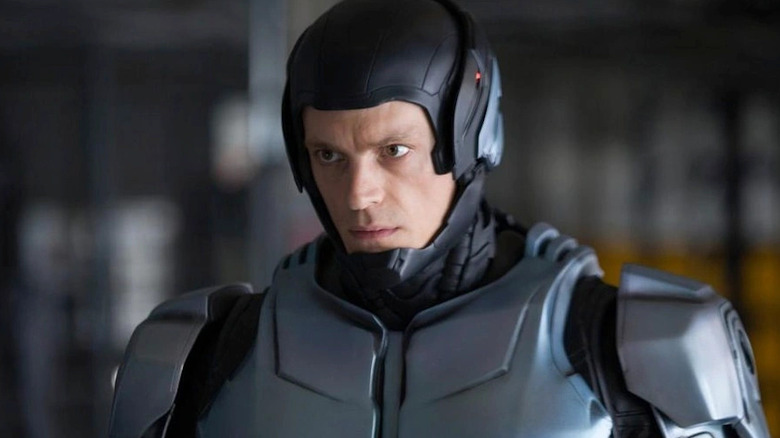 Sony Pictures Releasing
If you're simply looking for big budget action and state-of-the-art special effects, there's a great Joel Kinnaman/Gary Oldman/Michael Keaton film from 2014 we could recommend. Unfortunately, it was titled "RoboCop," so nobody wanted anything to do with it. 
Maligned for missing the point of the 1987 classic, this is one remake that seriously suffers from unjust comparisons. 
The original film was directed by Paul Verhoeven, starred Peter Weller, and examined a nihilistic, cold near-future where private enterprise had taken over law enforcement, employing over-the-top gore, language and violence. The remake had, well, practically none of that. But what it kept was the always-cool image of a robot cop.
While the original had its tongue firmly planted in its cheek, with razor-sharp political satire and gut-bursting violence, the remake took a different route. The crux of the story remains the same, with Detroit cop Alex Murphy mortally wounded and resurrected as a robot cop, but it has an entirely different tone and largely drops the original's lust for graphic violence. Instead, the plot serves as more incisive commentary on drone warfare, in a more serious take on the premise.
Unfortunately, the remake didn't land with audiences or critics; script leaks and costume dissection killed the film before it even hit theaters, and inevitable comparisons with the original finished the job. But 2014's "RoboCop" does what a remake should, taking a time-tested idea and trying to do something new and different with it. In this case, the remake uses sci-fi to offer a takedown of modern military politics, and it works better than most were willing to give it credit.
3. The Manchurian Candidate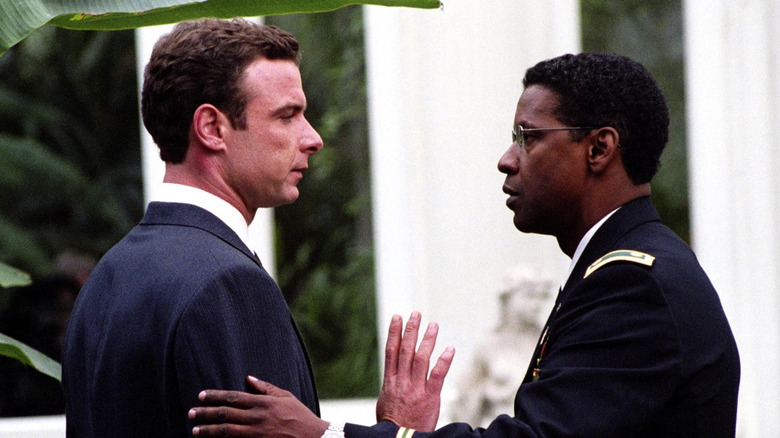 Paramount
One of Hollywood's seminal political thrillers, John Frankenheimer's 1962 drama "The Manchurian Candidate" defined the genre. 
With tensions between the United States and Russia at their highest, the film landed in theaters smack dab in the middle of the Cuban Missile Crisis, making it all the more timely and topical. In the film, a politically connected war veteran is unknowingly brainwashed into carrying out an assassination of a key figure in an upcoming presidential election. Shortly afterwards, the assassination of John F. Kennedy would make the film feel even more prescient.
Some may have felt that the timeliness of "The Manchurian Candidate" made it an unlikely remake candidate, but it indeed got one in 2004 from director Jonathan Demme. This time starring Denzel Washington, the remake was released during a period of similar unrest and heightened paranoia in the United States — this time, the aftermath of 9/11. In this new version, we meet Gulf War veteran Bennett Marco (Washington), whose fellow soldier Raymond Shaw is now running for Vice President. But recent nightmares and an odd implant found under his skin reveal a sinister conspiracy that may be hiding a horrifying truth.
Bringing the story up-to-date for the 21st century, the 2004 version of "The Manchurian Candidate" brings a new angle that helps it stand out while still living up to the ideals of the original. Though well-reviewed, it is rarely discussed among great modern remakes. But with political tensions on the rise at home and abroad, perhaps it's time to remake one of the best '60s thrillers again.
2. The Magnificent Seven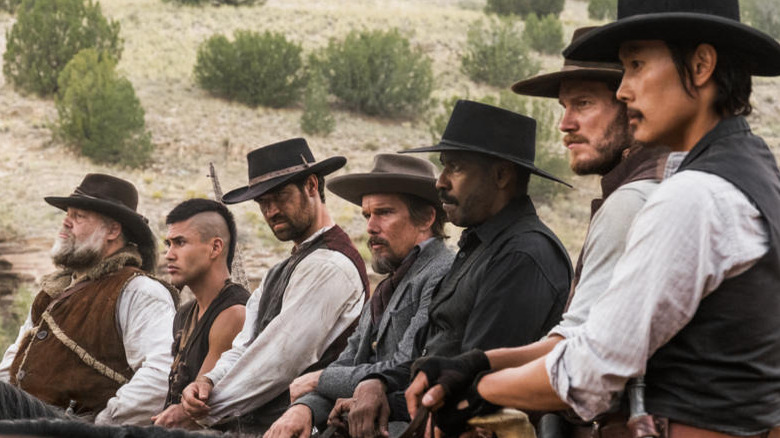 How do you remake one of the greatest, most iconic Westerns of all time? Well, John Sturges' "The Magnificent Seven" was in fact a retelling of the Akira Kurosawa film "The Seven Samurai" that moved the action from Japan to the Wild West, so perhaps people shouldn't be so precious.
Then again, Sturges' "Seven" is a classic for a reason. It presented Yul Brynner at his best, made stars out of Steve McQueen, Robert Vaughn, Charles Bronson and James Coburn, and yielded a movie score that even the folks at "Cheers" couldn't resist.
But Antoine Fuqua's remake was less about its direction and genre-defying innovation — by 2016 there was little new that could ever be brought to the genre — but instead about a diverse, dynamic cast and solid suspense. 
Telling the story of a drifter and gunslinger hired by the people of a small town to help defend against a marauding villain and bringing in six more outlaws to help him with the cause, the "Magnificent" plots are fairly similar. But, smartly choosing not to emulate the style and tone of the Sturges classic, the remake goes for a Western thriller vibe, with some key changes to the story that makes it more of a tense character drama with a focus on the heroes' personal scores and tragic backstories.
Co-starring Ethan Hawke, Peter Sarsgaard, Vincent D'Onofrio, and Chris Pratt, the talent in front of and behind the camera is undeniable. Coupled with "Manchurian" and "The Taking of Pelham 123," clearly Denzel isn't afraid of remaking the sacred cows of Hollywood — but he likely didn't do himself any favors by admitting he'd never seen the Sturges film.
The newer "Seven" delivers the goods in very different ways than the original, and taken together, they would make an excellent double feature.
1. Suspiria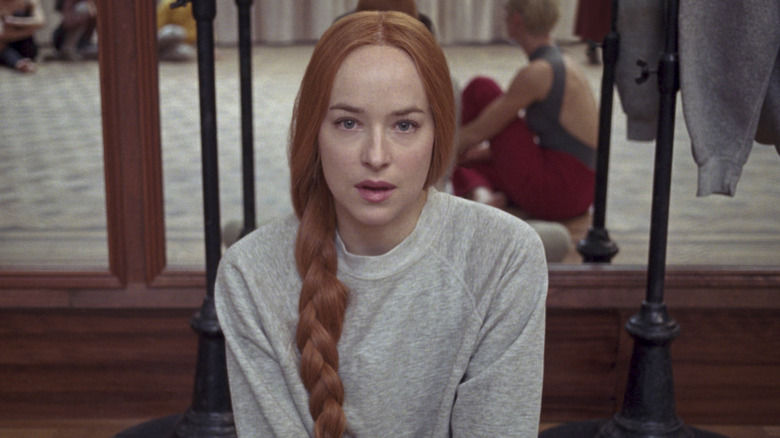 Amazon Studios
A cult classic of supernatural horror, 1977's "Suspiria" was directed by Italian filmmaker Dario Argento, and was famous for its striking visuals and overwhelming synth score. More about its look and feel than its story, it followed a young student arriving at an elite dance academy run by a coven of otherworldly witches. In the midst of a power struggle, the witches are working to resurrect an ancient evil known as mother Suspiriorum; the story plays out as a suspenseful mystery, as murders pile up to reveal supernatural secrets.
The 2018 remake, starring Tilda Swinton and Dakota Johnson, is nearly the polar opposite, though it retells the story practically beat-for beat. Instead of a mystery, the audience now knows the school's secret right off the bat, but watch as its newest student (Johnson) is recruited into their blood cult. While the original was a strikingly colorful extravaganza, the remake is a beautifully shot but otherwise more grounded, gritty film focused more on character than shock value.
With a strange, disquieting tone that escalates as the film progresses, reviews of 2018's "Suspiria" were decidedly mixed, with some critics describing it as shocking, and others bold and daring. Though divisive, the remake is an unmissable movie for anyone who loves the art of film; be warned, however, as it's not for the faint of heart.