Paul Newman Once Did The Sweetest Thing For His Co-Star Susan Sarandon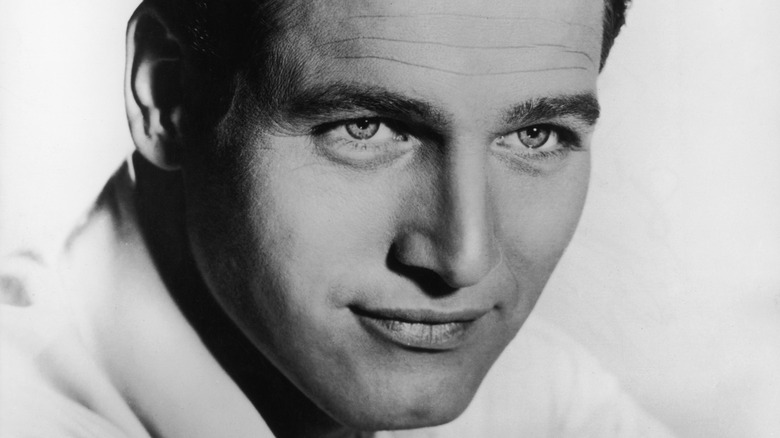 Hulton Archive/Getty Images
Even after passing away at 83 years old in 2008, legendary movie star Paul Newman, of "The Sting" and "Cool Hand Luke" fame, has never been too far from the spotlight. It helps that the food company he started, Newman's Own, is still active, so his beaming face is on grocery store shelves all over the country (via Newman's Own). Ethan Hawke has also directed a new HBO Max documentary miniseries, "The Last Movie Stars," about Newman's 50-year marriage to a fellow thespian, Joanne Woodward, and their contributions to acting (via The Guardian).
According to The Guardian, the series documents Newman and Woodward's collaborations and their personal lives, including Newman's alcoholism and how he later used his fortune to help others with their addictions. The actor didn't even make any profits off of the Newman's Own brand, with all the money after taxes going to charitable organizations (via Newman's Own).
Even before "The Last Movie Stars" was released, however, Susan Sarandon used an interview to tell an amazing Paul Newman story of her own.
If you or anyone you know is struggling with addiction issues, help is available. Visit the Substance Abuse and Mental Health Services Administration website or contact SAMHSA's National Helpline at 1-800-662-HELP (4357).
To achieve equal pay, Paul Newman gave Sarandon part of his salary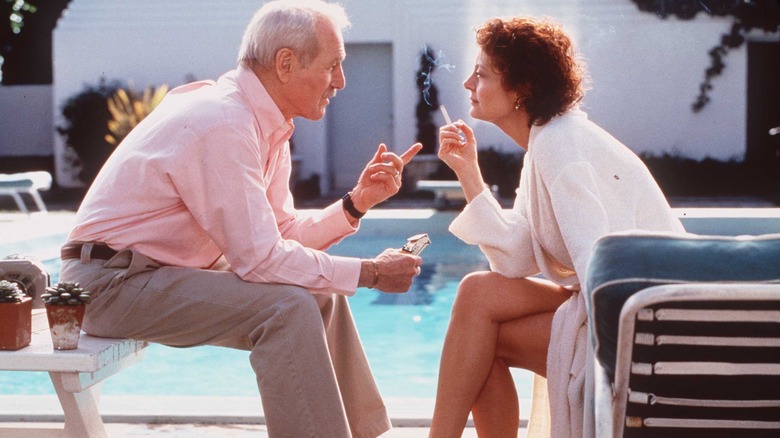 Getty Images/Getty Images
A serious problem in Hollywood that female actresses often have to deal with is pay disparity compared to their male co-stars. Susan Sarandon may have been the star of "Bull Durham" and "Thelma & Louise," but she reportedly still ran into this issue when she agreed to make the 1998, neo-noir film "Twilight" with Gene Hackman and Paul Newman. According to a 2018 BBC interview, Sarandon had expected a "favored nations" agreement, meaning equal salaries among the three stars. "But they only meant the two guys," she said.
Sarandon would have had to take a pay cut, but Newman did the right thing. "He stepped forward and said, 'Well I'll give you part of mine.' So, yeah, he was a gem," she remembered. It was a classy move in keeping with his professional reputation.
Unfortunately, these kinds of business practices aren't just in the recent past either. Sarandon's memory was inspired by Emma Stone's own 2017 interview with Out Magazine, revealing that male co-stars have given up parts of their salary as well so the latter could have equal pay. It appears that some standards in Hollywood haven't changed quite yet.