The Story Behind The Gut-Wrenching The Next Fifty Years Episode Of Beverly Hills, 90210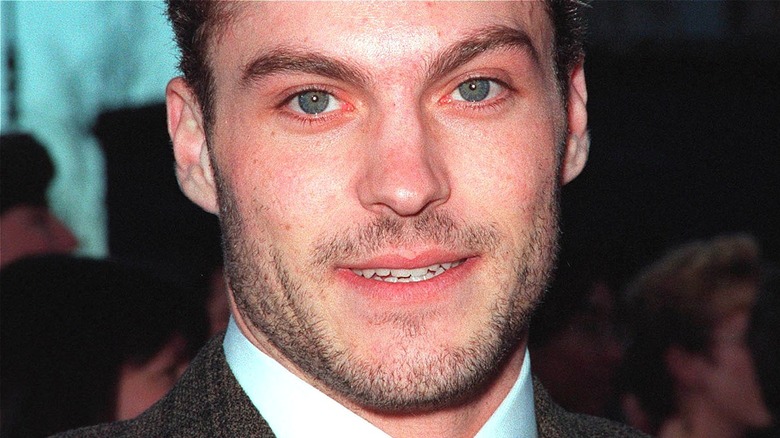 Featureflash Photo Agency/Shutterstock
The following article includes instances of gun violence. 
When "Beverly Hills, 90210" premiered in 1990, it was initially a fish-out-of-water series, with Minnesota transplants Brenda (Shannen Doherty) and Brandon Walsh (Jason Priestley) adjusting to life at the ritzy West Beverly High School. The series' willingness to take on subjects like addiction and teen pregnancy (not to mention a magnetic ensemble cast of nascent heartthrobs) made the show a pop culture sensation, even when it was enveloped in behind-the-scenes "90210" drama.
Over its ten-season run from 1990 to 2000, "Beverly Hills, 90210" created the stepping stones for a deluge of soapy teen dramas that would come in its wake. It also broke the "very special episode" floodgates, allowing for serious subject matter to be a common fixture of most episodes instead of the occasional outlier. One such episode was "The Next Fifty Years," a tearjerker that aired in the middle of Season 2 in 1991 and addressed the scourge of gun violence. Here's how "The Next Fifty Years" came to fruition.
If you or anyone you know is struggling with addiction issues, help is available. Visit the Substance Abuse and Mental Health Services Administration website or contact SAMHSA's National Helpline at 1-800-662-HELP (4357).
One 90210 writer wanted to put a microscope to the country's gun laws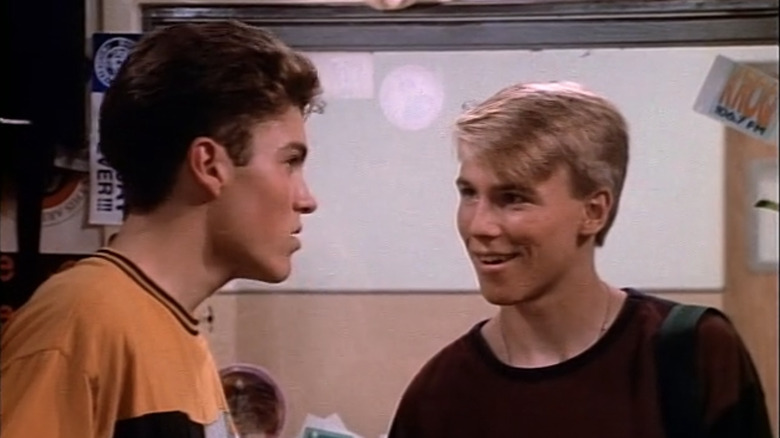 Fox
Long before school shootings plot lines began inundating teen programs like "One Tree Hill" and the "Degrassi" episode "Time Stands Still," "Beverly Hills, 90210" explored gun-related deaths with "The Next Fifty Years." In the episode, David Silver's (Brian Austin Green) nerdy childhood friend Scott Scanlon (Douglas Emerson) accidentally kills himself after he finds his father's gun. In addition to gun violence, the episode taps into evergreen themes like popularity, friendships, and self-esteem.
In an interview with Buzzfeed, "90210" co-writer and executive producer Charles Rosin explained that the show received positive ratings "because of our commitment to bring issue-oriented social drama into the mix." With "The Next Fifty Years," the show's writers saw an opportunity to bring a real-life tragedy to the fore. "I distinctly remember hearing about a 17-year-old who had been accidentally shot and killed in a hotel near Disneyland on grad night," recalled Rosin.
The executives at Fox were less than enthused about the idea and tried to talk Rosin out of it. "Thankfully," said Rosin. "The powers that be backed off once they sensed my passion and understood my motivation, which was nothing short of changing the gun laws in America, and our political culture in the process." While the episode itself isn't especially preachy about gun laws, it does end with a poignant message. "It doesn't matter what you say about somebody once they're gone," David tells Brandon. "What matters is how you treat them when they're still here."