The Only Karate Kid Character Just As Strong As Mr. Miyagi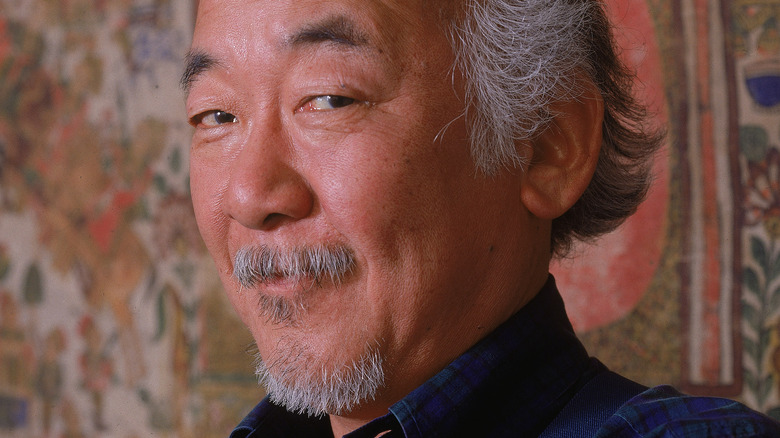 Nancy R. Schiff/Getty Images
While "The Karate Kid Part III" may pale in comparison to its predecessors in terms of storytelling, the sequel introduces two of the most powerful baddies to "The Karate Kid" mythology: Terry Silver (Thomas Ian Griffith) and Mike Barnes (Sean Kanan). Silver's imposing stature gives him a reach that's hard to counter, and his speedy roundhouse-kicking style makes him one of Cobra Kai's deadliest threats.
Meanwhile, Barnes may not appear to be the apotheosis of a powerful villain, but looks are deceiving. Barnes' temper and Mike Tyson-like strength might not be as surprising as the transformation of Ralph Macchio from "The Karate Kid to "Cobra Kai," but Barnes' power rivals any opponent who dares to stand in his way.
But everyone knows the most powerful character is Nariyoshi Miyagi (Pat Morita). Or is he? Why should fans be concerned with who can take on who in fisticuffs? Well, according to "Cobra Kai" co-creator Hayden Schlossberg, there's a "Karate Kid" character just as strong as Mr. Miyagi!
Master Kim is as powerful as Mr. Miyagi?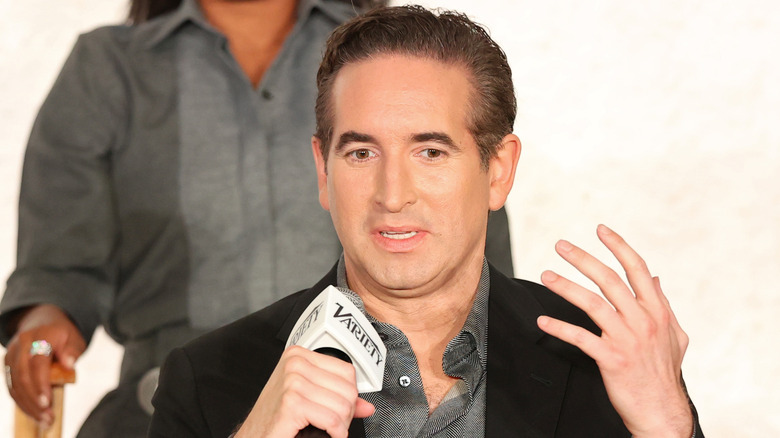 Rich Polk/Getty Images
Who could rival Daniel LaRusso's (Ralph Macchio) mentor? Miyagi's best friend, Sato (Danny Kamekona), from "The Karate Kid Part II" is a logical choice, and fans of the film series already know it couldn't be Chozen (Yuji Okumoto). In his prime, Chozen failed to defeat Miyagi even when the youth wielded a spear against Nariyoshi! So, who is Miyagi's equal?
"BRAWN: Mr. Miyagi and Master Kim [Sun-Yung]," Schlossberg revealed in his response to who the strongest "Karate Kid" characters are on Twitter. "And everyone else much lower." Very little is known about Master Kim, but there is this clip of Chozen teaching Daniel from Season 5 of "Cobra Kai." The video sheds some light on the matter, but Kim Sun-Yung is as much a mystery as the untold truth of Mr. Miyagi, and Schlossberg has obviously been thinking about Kim since he posted the tweet on November 24, 2021.
Master Kim Sun-Yung probably comes as a surprise to fans since he is only mentioned and never seen by Terry Silver in "The Karate Kid Part III." Terry pretends to feel remorse for John Kreese's (Martin Kove) actions in the 1984 All Valley Karate Tournament, and he introduces himself to Daniel and Miyagi by saying, "My name is Terry Silver; my master is Kim Sun-Yung of South Korea." After seeing Miyagi take out Silver, Kreese and Barnes all by himself in "Karate Kid III," it's hard to imagine Kim defeating Mr. Miyagi.