The Office Fans Are Still In Disbelief Over This Dwight Detail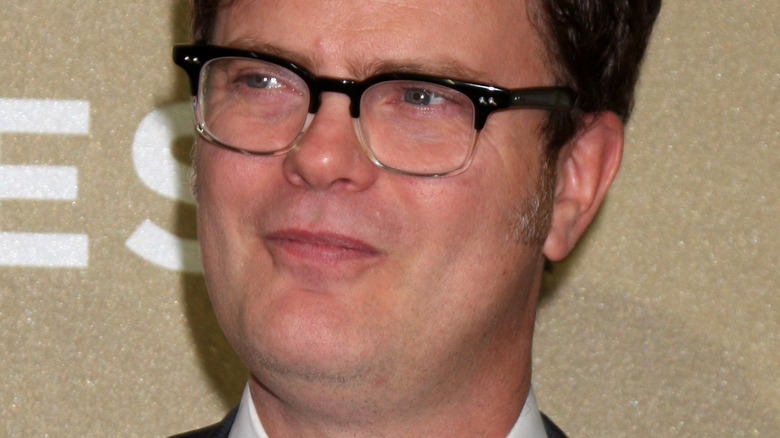 Joe Seer/Shutterstock
Michael Scott (Steve Carell) is the epitome of political incorrectness. Week after week, Scott left audiences of "The Office" floored with some of the cringe-worthiest scenes ever aired on television. From Scott's Tots to Prison Mike to his vaunted catchphrase "that's what she said," Michael somehow escaped being reprimanded or punished for his ludicrous behavior almost every time.
However, despite his lack of a filter or decorum, Michael endeared himself to fans, and his departure from the show in the Season 7 episode "Goodbye, Michael" left a void that can't be filled. But the assistant to the regional manager, not to be confused with an assistant manager, Dwight Schrute (Rainn Wilson) tried to fill the void two weeks later in the episode titled "Dwight K. Schrute, (Acting) Manager."
The untold truth of Dwight Schrute is he always wanted to be branch manager, but why was Dwight's sudden rise to power a point of contention for the employees of Dunder Mifflin and the viewers who enjoy the show? "The Office" fans are still in disbelief over this Dwight detail.
Dwight accidentally fired a gun in the office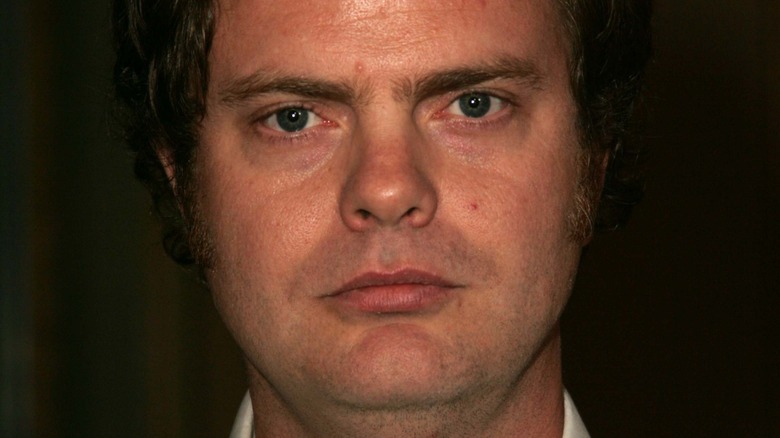 s_bukley/Shutterstock
Dwight's great uncle Honk gave his nephew a holster, so the acting leader of the Scranton branch decided to wear it after opening the package at work. Much to the chagrin of his co-workers, Dwight sported a revolver in his new gift. And sadly, the buffoon loaded the firearm! After he half-heartedly apologized for freaking everyone out, Dwight spins the gun, and it discharged next to Andy's (Ed Helms) ear! "Dwight not getting fired for shooting a gun," doss-prof wrote on Reddit.
"But did anyone see the bullet leave the gun?" edddmasta asked, as Redditors respond to Dwight's tomfoolery and his co-workers' curious remarks. "Gun? There was a loud noise and then a hole in the floor," jaybankzz commented. Oscar (Oscar Nunez) found the hole in the carpet, and poor Andy is left with a ringing in his ear. Dwight got off relatively easy considering he could have killed Andy, but cooler heads prevailed.
Still, Darryl (Craig Robinson) volunteered to take Andy to the hospital, and Dwight remained a member of the team all the way to the series finale. Michael's departure did little to decrease the hijinks so beloved by fans, and Dwight tried to carry on the tradition of absurd behavior, but Schrute didn't come close to matching the worst things Michael Scott ever did on "The Office."