The King Of Queens Star You Likely Forgot Played A Zack Morris Love Interest On Saved By The Bell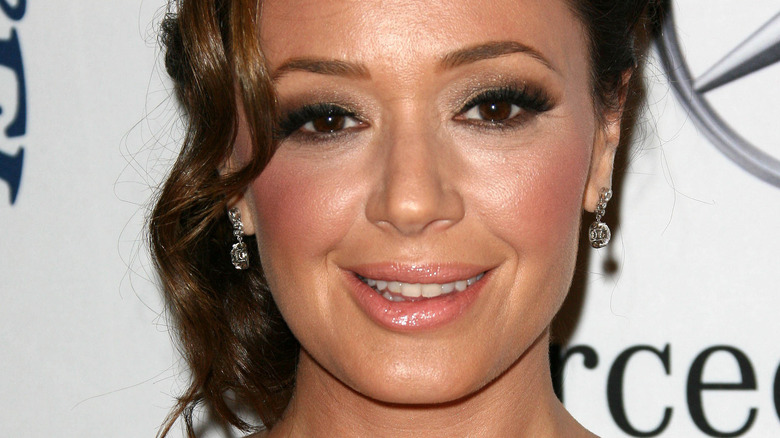 s_bukley/Shutterstock
Bayside High School's most memorable and charismatic student, Zack Morris (Mark-Paul Gosselaar), dated several nice girls in "Saved by the Bell," but he was destined to be with the love of his life, Kelly Kapowski (Tiffani Amber Thiessen).
Despite their adolescent on-again, off-again relationship during five seasons of "Saved by the Bell," Zack eventually married his high school sweetheart in a Las Vegas ceremony during the season finale of "Saved by the Bell: The College Years." The event was presented as the television movie "Saved by the Bell: Wedding in Las Vegas." 
However, before Zack and Kelly's wedded bliss, you might not remember Zack's brief but meaningful romance with "The King of Queens" star who is still remembered for her time on "Saved by the Bell," according to Showbiz Cheat Sheet. So, how do diehard fans still remember actress Leah Remini's limited run on "Saved by the Bell," even though she only appeared in six episodes of the television show? 
Leah Remini starred as Zack's love interest in Season 4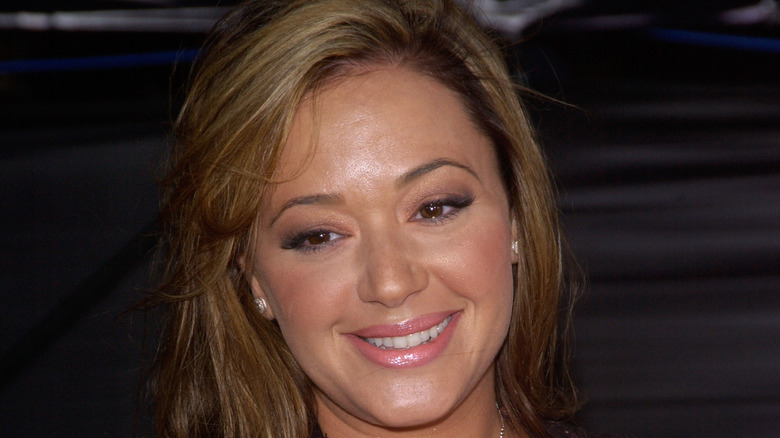 Featureflash Photo Agency/Shutterstock
Leah Remini joined the cast of Season 4 as Stacey Carosi, but it wasn't love at first sight for either her or Zack. Stacey was Zack's manager at the Malibu Sands Beach Resort, but Morris got off on the wrong foot with the boss' daughter when he belittled Mr. Carosi (Ernie Sabella) without knowing Stacey was his daughter. The teens were constantly at odds until Stacey stepped in to save Zack and his friends from being fired when the gang threw Morris a surprise birthday party. 
After seeing a different side of Stacey's personality, the pair spent more and more time together until they finally kissed on the Fourth of July. Unfortunately, summertime's end meant Stacey returned to the East Coast, and Zack stayed in California. However, they split amicably and were very much in love at the conclusion of the Season 4 episode titled "The Last Weekend."
Zack and Stacey's romance reflected real life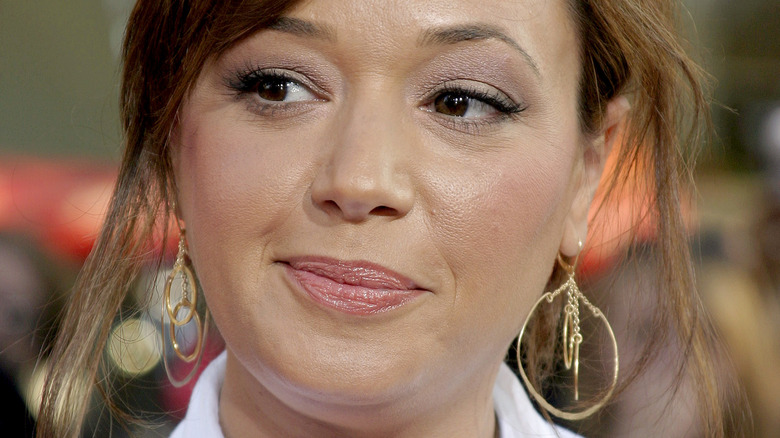 Tinseltown/Shutterstock
The reason their romance resonated with so many and is remembered so fondly by fans was it represented real life. Summer romances were a reality in adolescence, and distance often ended relationships that otherwise might have lasted. Zack and Stacy enjoyed a special connection, and that's the reason Leah's stint on "Saved by the Bell" was memorable, even with her guest starring in only six episodes. 
So, why is it so important to remember one of Zack's love interests who only appeared in a handful of episodes? Well, the showrunner of the "Saved by the Bell" revival, Tracey Wigfield, wants Remini to return. "I've seen in [the] press that Leah Remini has said that she wants to do the show, which would be a dream of mine," Wigfield said in an interview with TVLine. "So, I would love to have her... do an arc where, obviously, she owns Malibu Sands now, she took it over as Mr. Carosi's daughter."