Why We May Never See Timothée Chalamet In A Superhero Movie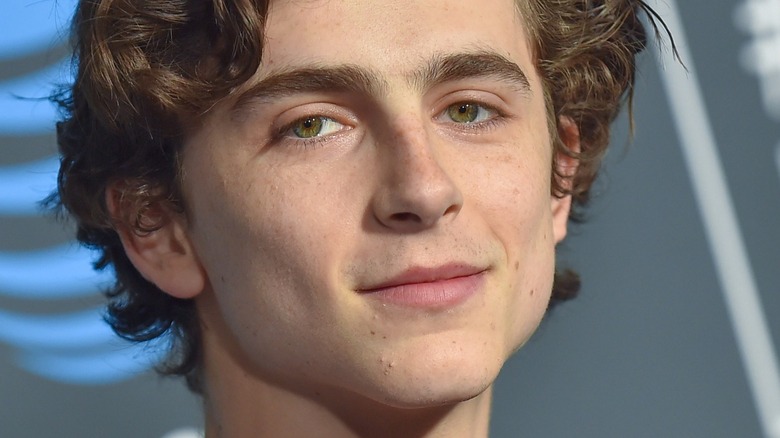 DFree/Shutterstock
It seems so long ago that many of us first encountered Timothée Chalamet in Greta Gerwig's coming-of-age film "Lady Bird." Playing one of the titular character's problematic boyfriends who goes on to lie about his dating history, he is one of the unequivocal villains in Lady Bird's (Saoirse Ronan) quest to find self-actualization. Since then, Chalamet has made a name for himself with films such as "Dune," "The French Dispatch," and "Call Me By Your Name." One of the young breakout stars of his generation, he has certainly made an impression.
Despite how CHhlamet has worked with acclaimed directors such as Gerwig and Wes Anderson, many may have noticed that there are severa potential roles he has yet to play. Throw a rock and you will hit a Marvel property somewhere, and yet, no Chalamet to be seen in any of them. The "Dune" actor may be content with meaty roles such as Paul Atreides to sustain any quest for action. But Chalamet will be the first to say there is some hesitancy on his end when it comes to superhero roles.
Timothee Chalamet is just following advice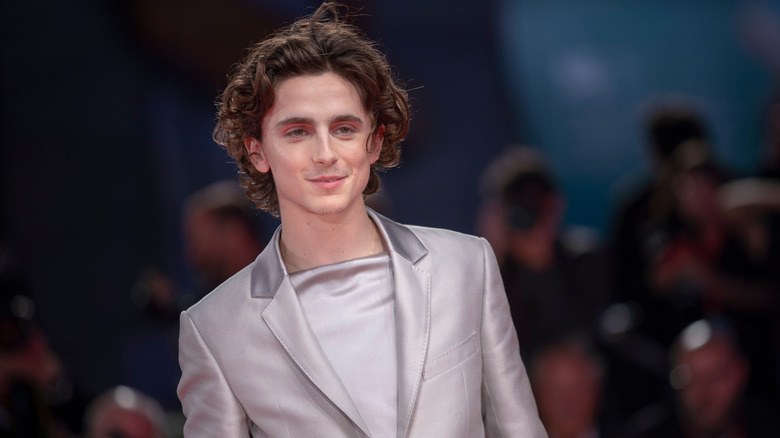 Denis Makarenko/Shutterstock
Timothée Chalamet has a very simple method for success. Or at the very least, some rules to live by. In an interview with TIME, Chalamet acknowledged that someone he holds in high esteem gave him some important advice that he continues to live by.
"No hard drugs and no superhero movies," the unnamed hero of Chalamet's supposedly told him. There is no word on exactly what the reasoning behind these words of wisdom is. It seems that the actor has no qualms about starring in other intellectual properties such as "Dune," one of the most influential sci-fi stories of all time, but as far as superhero films go, he has yet to appear in one.
Hot off the success of "Dune" and other projects, Chalamet is set to portray one of the film world's most famously cartoonish characters. Roald Dahl's children's book "Charlie and the Chocolate Factory" is being adapted yet again in the film "Wonka," and the actor's performance as Willy Wonka seems to be drawing a lot of praise. The story of the eccentric billionaire giving golden tickets to children for them to see his factory is a well-treaded territory. We saw this role portrayed by Gene Wilder and later by Johnny Depp in the bizarre Tim Burton endeavor from 2005 (via The Guardian). But according to Chalamet, "Wonka" may be taking a different approach.
"It's a celebration of being off-center and of being O.K. with the weirder parts of you that don't quite fit in," Chalamet told TIME. Is it possible that the actor's track record of acclaim will continue? Only time will tell.