Timothee Chalamet's Performance In Wonka Trailer Is Drawing Lots Of Praise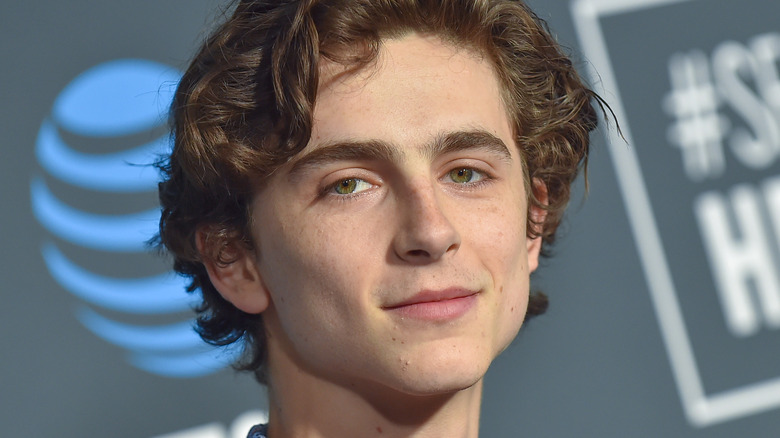 DFree/Shutterstock
"Charlie and the Chocolate Factory" by beloved author Roald Dahl hit bookstore shelves back in 1964, and less than a decade later, it received its first cinematic adaptation. Titled "Willy Wonka & the Chocolate Factory," the 1971 film starred the late, great Gene Wilder as the now-iconic candy manufacturer, whose performance went a long way in making the movie such a remarkable success. It's considered a classic in the modern-day that still has fans and critics alike in its corner. Nevertheless, come 2005, Hollywood decided to take another stab at Dahl's famed novel.
Though the Mel Stuart-directed adaptation certainly had its uncanny, surreal moments, director Tim Burton significantly dialed those elements up for "Charlie and the Chocolate Factory." This time around, viewers met a darker, less whimsical aesthetic, accompanied by a strange yet lively Johnny Depp performance as Mr. Wonka. It has its fans, and most critics ate it up, but general audiences were far more divided over it. Luckily, for those hoping for a brighter, cheerier, modern rendition of the source material, they won't have to wait much longer.
"Wonka" is on its way, with Timothee Chalamet set to play the lead character. According to attendees of CinemaCon 2022, there's a lot to look forward to from his performance and the film at large.
Chalamet and Wonka have tons of potential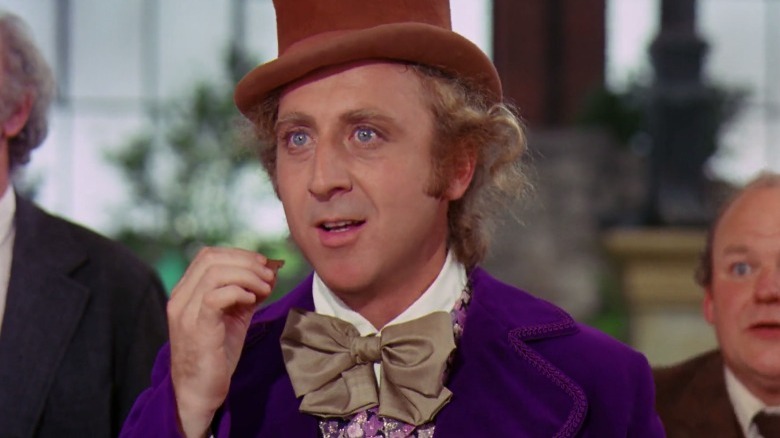 Paramount Pictures
Rumblings of a Willy Wonka-centric prequel film first arose in January of 2021, with news outlets like Variety reporting that Warner Bros. had begun putting it together. The likes of Timothee Chalamet, Sally Hawkins, Keegan-Michael Key, and more later joined the stacked cast list, with its debut date moving from March 17 to December 15, 2023. Given the sheer number of reboots and revivals the entertainment world is inundated with nowadays, many didn't hide their disinterest in "Wonka." However, based on what CinemaCon 2022 had to show off, it and Chalamet have a lot of potential.
According to @ErikDavis on Twitter, "Wonka" appears to be "a big, colorful, feel-good musical rooted in the relationship between Wonka (Timothée Chalamet) & his mom (Sally Hawkins)," and they predict it will likely perform well as a family attraction during the holiday season. @ScottDMenzel also chimed in with their thoughts on the "Wonka" footage, praising Chalamet for his work in front of the camera and sharing their excitement in the fact that it's a musical. In a later tweet, they go on to admit that they've changed their mind entirely on the project and are now genuinely supportive of it.
Did anyone ask for "Wonka" before Warner Bros. announced it? If they did, they weren't very loud. Still, so long as it's as good as the CinemaCon reel pitched it to be, it could be one of those films we never knew we needed.