How Vin Diesel's Daughter Influenced His Casting Decisions For F9: The Fast Saga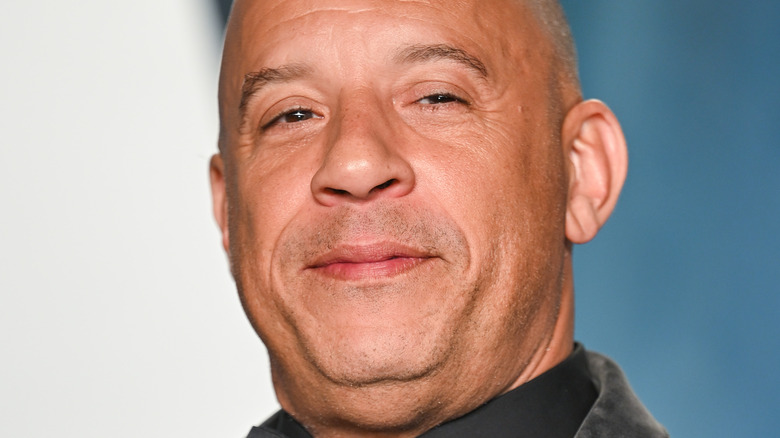 Karwai Tang/Getty Images
The "Fast & Furious" franchise kicked off in 2001 with, appropriately, "The Fast and the Furious" from director Rob Cohen. Little did anyone realize that this film about fast cars and crime would launch a globally-recognized silver-screen juggernaut of a series. As time went on, the films slowly moved away from their humble street racing origins to become high-intensity, action-packed spectacles. Thus, many of these sequels are virtually unrecognizable as "Fast & Furious" movies, but that hasn't stopped fans from rushing to the cinema every time a new one premieres.
The ninth and most recent "Fast & Furious" flick arrived in 2021, titled "F9: The Fast Saga." Like most other continuations, the film follows Dom Toretto (Vin Diesel) and his companions as they go above and beyond to stop a potentially world-endangering threat. This time around, the main antagonist reveals themself as Dom's brother, Jakob Toretto (John Cena), who hadn't previously appeared in the franchise. It's worth pointing out that Cena wasn't the only new addition to the cast for "F9," seeing as another fresh face made it into the final film thanks to Diesel's daughter.
Here's who joined the world of "Fast & Furious" via "F9," thanks to the influence of the daughter of Vin Diesel.
Diesel's daughter was instrumental in Cardi B joining the F9 cast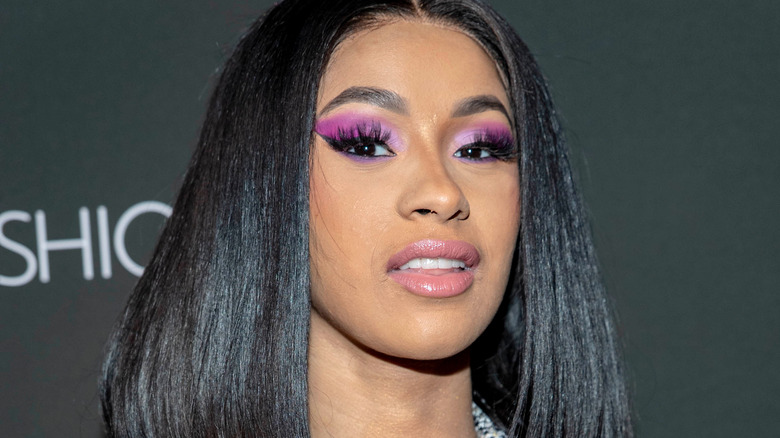 Eugene Powers/Shutterstock
In March 2020, Vin Diesel stopped by "Jimmy Kimmel Live" to speak about a range of topics, including "F9: The Fast Saga." As he discussed the sequel, he mentioned that Cardi B, who made her "Fast & Furious" introduction in the film, did so almost entirely because of his daughter. "My daughter wanted a piece of casting to happen, so Cardi B is in it," the "Riddick" star revealed, explaining that once she made it known that she wanted Cardi B to appear in the film, the writers and those who put the film together went back to the drawing board to create a character for her that fit the narrative.
Luckily for those who were happy to see Cardi B join the "Fast & Furious" family as Leysa, we haven't seen the last of her. As reported by Entertainment Tonight in June 2021, Vin Diesel has confirmed Cardi B's involvement in the 2023 feature, "Fast X." "We are very much excited to evolve her character and to expand it to the finale. She made it just in time. She came in 'Fast 9' just in time," Diesel said, teasing that "Fast X" will be a cinematic experience no one will want to miss. "I'm really excited to explore that character of her. I'll work with her any day," added "F9" director Justin Lin, who has since departed "Fast X."
And just like that, Cardi B's Leysa has become a fixture of the "Fast & Furious" universe, and it likely wouldn't have happened without the input of Vin Diesel's daughter.