NFL Legend Brett Favre Boasts More Acting Creds Than You Probably Thought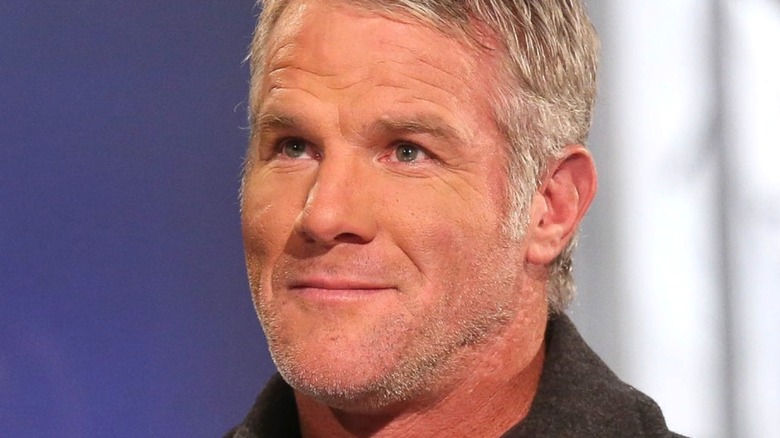 Rob Kim/Getty
There are some well-established standards that people come to expect when watching a TV series or movie. Obvious examples are that there's going to be a start-to-finish storyline, you're bound to hear some professionally composed music, and of course, there will be performances by professional actors. But when a character pops up that's played by an individual who has found fame somewhere far from the acting business, the jarring of that familiar formula can be greatly satisfying, especially when it's a well-known athlete.
Athletes dipping their toes in the acting business isn't anything new. From small cameos to starring roles, all-stars from just about every sport have popped up in some form of scripted entertainment throughout the years. These rare treats can be unexpectedly delightful or downright painful to watch, especially when the parts they play stray from the sports movie genre. Some people still can't shake off the memories of watching Shaquille O'Neal in "Kazaam," or Dennis Rodman teaming up with Jean Claude Van Damme in "Double Team."
However, plenty of these athlete appearances are greatly enjoyable and briefly show hidden talents that don't include the constant possibility of serious injury. One of these elite athletes who have stepped onto the screen is former Green Bay Packers star, Brett Favre. And unlike the majority of other Gatorade drinkers who have given acting a shot, Favre has notched multiple credits to his already impressive list of achievements.
Brett Favre has built up an acting resume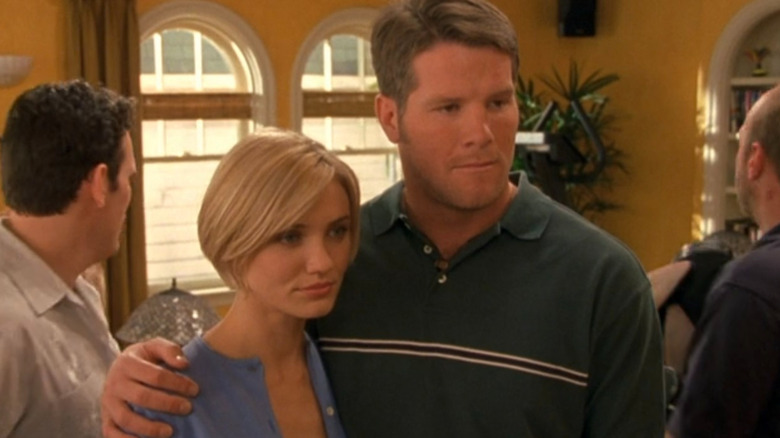 20th Century Fox
Brett Favre will always be known for tossing the pig skin for the Green Bay Packers over 16 seasons. His incredible NFL statistics include playing a record 299 consecutive games while scooping up 508 touchdowns. When you're that good at something and have the whole world's eyes on you, it's easy to understand why so many other career opportunities become available. For Favre, the chance to start building an acting résumé was something he did not pass up.
Favre's first opportunity to grab an acting credit came when his Packers teammate Reggie White included him in his own feature film, "Reggie's Prayer" (via IMDb). His time playing a janitor in White's movie never ended up being something to change careers over, but to the surprise of fans, Favre wasn't quite done yet in the Hollywood scene. After a small appearance in the HBO series "Arli$$," Favre grabbed his most well-known part in 1998's "There's Something About Mary," in which he perfectly played Cameron Diaz's famous athlete ex-boyfriend. 
Favre didn't stop performing, adding a voice acting credit to his list when he joined in on the animated fun of the TV series "KaBlam!" for one episode. Even though Favre's scrambling in the pocket of scripted work has been nonexistent for a while now, there will always be a chance you may see this former Super Bowl champ give it yet another shot.