The Only Episodes Of The Blacklist That Megan Boone Didn't Film During Her Run On The Show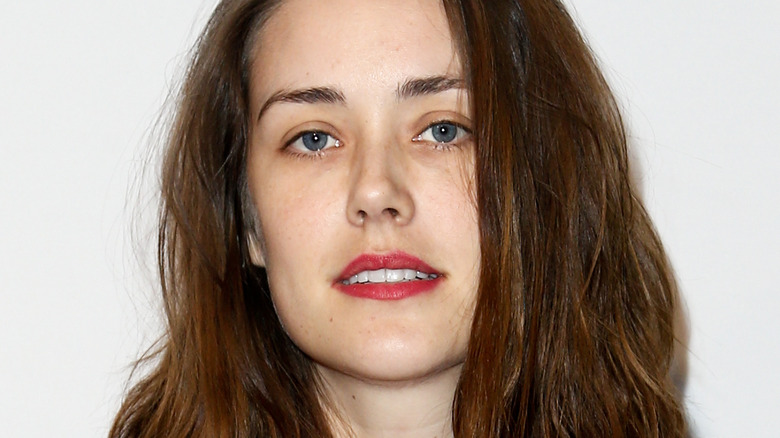 Debby Wong/Shutterstock
NBC crime drama "The Blacklist" is currently in the midst of a lengthy run that has continued relatively uninterrupted since its premiere in 2013. That said, some fans think "The Blacklist" jumped the shark with an incident that marked the departure of longtime series lead Megan Boone, who portrayed FBI agent Liz Keen for eight seasons. Driven partially by the way the show changed after Boone left, some fans have even reported feeling conflicted about "The Blacklist" Season 10.
At the time, the series' producers supported Boone's decision to leave "The Blacklist." This was seemingly driven, at least in part, by Boone wanting to seek acting opportunities outside of the NBC show to which she contributed for years. Of course, Boone's time as one of the central cast members on "The Blacklist" left an indelible mark that continues to affect the characters alongside whom she appeared to this day.
Boone, however, was not quite in every episode of "The Blacklist" during her roughly eight years of work on the series. While she was in most during that time, she missed two specific blocks of episodes in particular over the course of her tenure.
Megan Boone was absent from a few episodes in Season 3 and a chunk of Season 8
An Entertainment Weekly article about Megan Boone's departure from "The Blacklist" mentions that, in the ramp-up to her final appearance, Boone missed a chunk of episodes in Season 8, driven by a plot development that altered her relationship to the rest of the cast. According to her IMDb profile, Boone missed nine episodes of Season 8 in total, from its fifth episode to its 13th. After that, she returned for the remaining nine episodes of the season, the last of which marked her final appearance.
Before that, Boone missed Episodes 19 through 22 of Season 3, raising the total number of Boone-less episodes from the first eight seasons of "The Blacklist" to 13. Season 4, Episode 17 is the only other episode without Boone, meaning that over the course of her "Blacklist" tenure, she missed 14 of 174 possible episodes.
In an Instagram post she shared at the time of her departure, Boone spoke highly of her "Blacklist" tenure. "These eight years playing Liz Keen have helped me better define the world and myself," she wrote. "What a dream. Thank you all."
Since Boone only missed 14 "Blacklist" episodes during her eight seasons on the show — nine of which were part of a storyline ramping up to her leaving — it seems even more apparent that she genuinely enjoyed playing Liz Keen before simply wanting to move on to new opportunities.