Why Fans Are Divided Over Keanu Reeves Potentially Playing Batman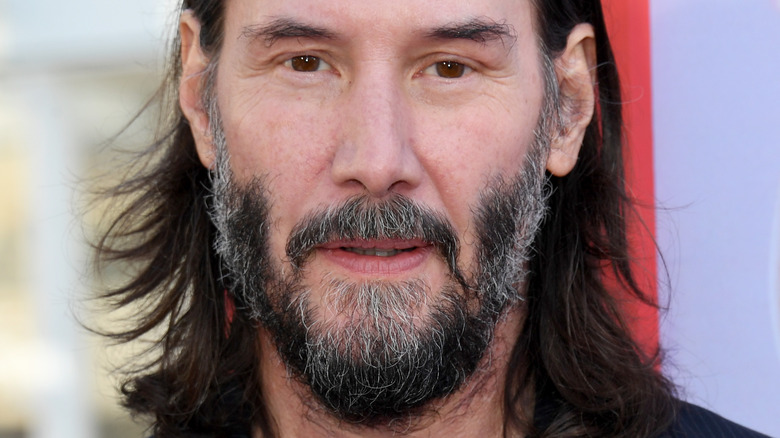 Jon Kopaloff/Getty Images
"DC League of Super-Pets," aside from being an extended commercial for Dwayne "The Rock" Johnson's upcoming film "Black Adam" (there's literally a sequence where Johnson voices Krypto, Black Adam, AND Black Adam's dog ... yes, it's a lot), seems to have broadly captured the hearts of critics and general audiences alike, with Rotten Tomatoes certifying the animated property fresh. The movie garnered excitement almost immediately when the cast was announced, with the ranks featuring the high-profile talents of performers such as Kevin Hart, Kate McKinnon, and Keanu Reeves. 
Reeves, in particular, seems to have drawn attention for his spot-on Batman portrayal, the angsty, growling hero. Sites like Comic Book and Tor have addressed how everyone, especially the showrunners, believe the pairing of part and performer was practically perfect in every way, and now, in the wake of the movie's release, curious minds are asking how Reeves would capitalize on that press. The problem is, though, that maybe he shouldn't. Let's take a look. 
We've got enough Batmen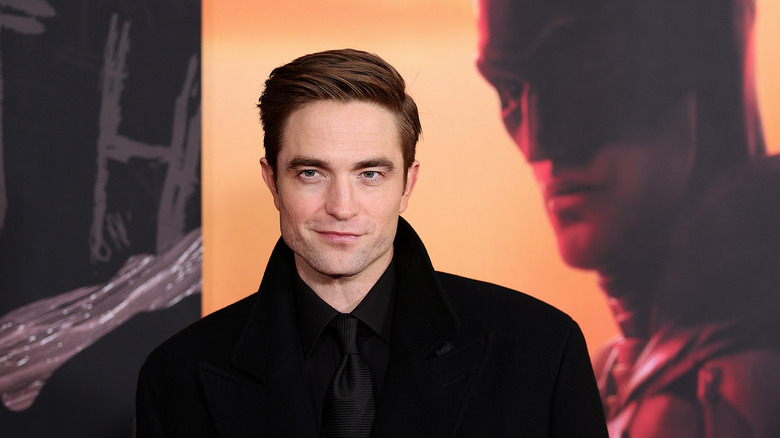 Dimitrios Kambouris/Getty Images
In an interview with Extra TV, Keanu Reeves admitted that he would love to portray the caped crusader. "It's always been a dream, but [Robert] Pattinson's got Batman right now, and he's doing awesome, so maybe down the road," he said. "Maybe when they need an older Batman." As Reeves is a Warner Brothers darling (i.e., "The Matrix"), it's not outside the realm of possibility for him to transition into a DC project, providing DC and Warner Brothers last long enough for something like this to occur. Currently, it seems as though the studio is actively diving headfirst into the garbage can. 
That being said, should there be another Batman project, simply for Keanu Reeves to don the cowl? DC comics and animation are both littered with stories of an elderly dark knight (I.e., "Batman Beyond"), and it certainly feels as though Bruce Wayne is the new Macbeth in that every performer of notable caliber will eventually slap that silly little insignia on their chest ... but just because there's a precedent, does it mean it really has to occur? For some perspective, there have been six actors over the last sixty years to play the billionaire vigilante in live-action format, and they've accumulated approximately ten films. This doesn't include team-up movies like "Justice League" or serialized projects like the CW's Arrowverse or CGI properties like "The LEGO Batman Movie" because, at that point, we have to start counting all the voice actors who have lent their abilities to Batman, as well, and that more than doubles the list.
Is Keanu Reeves an entertaining actor? Absolutely. Is he one of the few that seems to be a decent human being? Also yes. If he becomes a superhero, though, let it be someone new.