Rian Johnson's Star Wars Trilogy Isn't A Knights Of The Old Republic Adaptation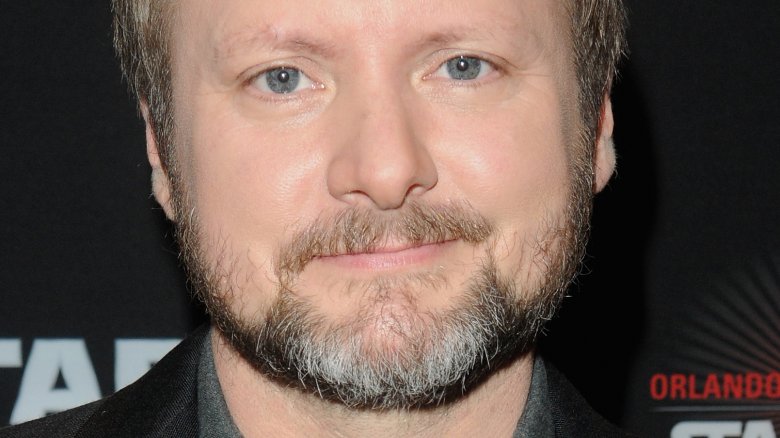 Getty Images
Star Wars luminary Rian Johnson has squashed a major fan theory.
From the moment it was confirmed Johnson was taking the reins for another Star Wars trilogy after Episode IX, the rumor mill has been churning at an impossibly quick rate, with certain speculations finding more traction than others. One such theory suggests that the new collection of films could be an adaptation of the popular video game Knights of the Old Republic–or could at least take place in the Old Republic, the time period much earlier than even the prequels were set. And though the idea is quite intriguing, Johnson has come forward to shoot it down. 
Speaking with Mashable's Laura Prudom during a press event for his newest Star Wars film, The Last Jedi, Johnson noted that his trilogy won't deal with the Old Republic, but he understands why some would want it to. 
"Oh, [the fans] love Knights of the Old Republic. I played that game when it first came out and it was like, god, I loved it. Yeah, that's a fantastic game. And I understand it, the instinct to automatically go to something that you know and love, that you've already seen," said Johnson. 
Instead, his trilogy will explore territory we haven't yet experienced in any form of Star Wars media. "To me, what's really fun is the notion of what new stuff are we gonna see, what new stories can we tell?" Johnson remarked. "For me, the possibility in a new story told over three movies [to] go anywhere, do anything, sky's the limit, in Star Wars? That's so exciting."
What was stated in the initial announcement of the new trilogy should have given fans an indication that a Knights of the Old Republic adaptation wouldn't be plausible, as it was mentioned the films would "introduce new characters from a corner of the galaxy that Star Wars lore has never before explored." Still, it seems fans tried to find some leeway in the phrasing and crossed their fingers that the unexplored area would be the ancient time period not yet shown on the big screen. 
This is the second time this week Johnson has spoken about his trilogy, previously telling Collider that he pitched the idea as something "fresh" that would tell a single story across the three movies, introduce new characters, and explore new places. He explained in more detail: "It was totally separate. I was always gonna finish [The Last Jedi] and then hand it off to the next filmmaker. But the idea of the new trilogy was completely separate; it just came because we were getting to the end of this process and kind of getting sad that we had to stop working. But like [Lucasfilm president] Kathy [Kennedy] and all the folks at Disney, we were just like, 'We've had a really good time. How do we keep this party going a little longer?'"
Johnson ended his chat with Mashable by stating that he is in the "very, very beginning phases of trying to think about" the actual story for the trilogy and is "still figuring out what it's gonna be."