The Actress Who Plays Caitlin Cooke In 6Teen Is Gorgeous In Real Life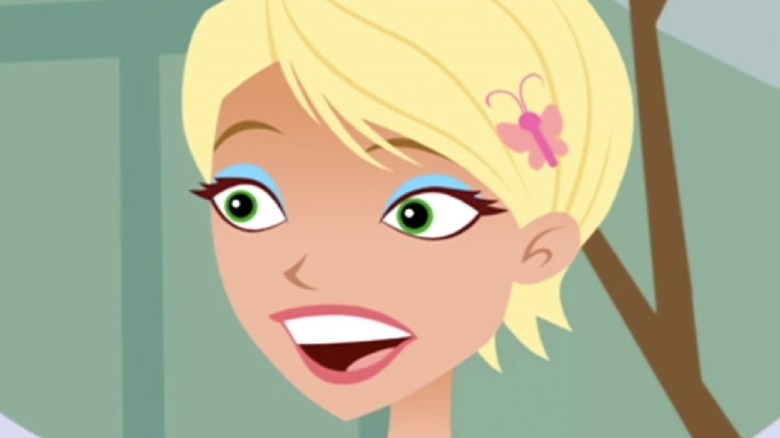 Teletoon/Cartoon Network
The Canadian animated series "6Teen" aired for several seasons, and after 93 episodes, it finally ended its stellar run on the small screen (per IMDb). But during its tenure, the show introduced home audiences to great characters voiced by some exceptional talent, whom fans may not know much about.
There is no denying there were plenty of strange cartoons from back in the day, but there were some well-crafted hidden gems from the 2000s that were (and still are) incredibly underrated. Out of all the outstanding examples hardly anyone ever talks about, one underappreciated animated gem that most assuredly stands out from the rest is "6Teen." The Canadian cartoon aimed at pre-teens and teenagers followed six 16-year-old friends and their endeavors after school at The Galleria Mall.
Whether it was keeping their fashion up to date or working a part-time job, these mall rats kept viewers entertained with intriguing narratives. The TV-PG-rated series originally aired on Teletoon in Canada before coming to the United States on Nickelodeon and then Cartoon Network. Fans got to know the characters by watching each entry, but the people behind the scenes may remain a mystery. Some may not even realize that the voice actress who plays Caitlin Cooke is absolutely gorgeous in real life.
Meet Brooke D'Orsay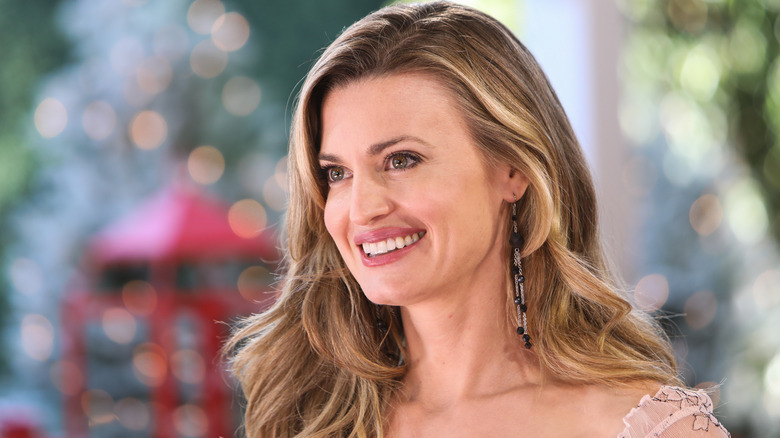 Paul Archuleta/Getty Images
In "6Teen," Caitlin Cooke is a spoiled rich girl focused on fashion with a less-than-ideal work ethic. The optimistic, pink-obsessed, boy-crazy main character who matures over time is voiced by the same stunning actress in each entry: Brooke D'Orsay.
The beautiful "6Teen" voice actress has lent her talents to several projects throughout her rewarding career (via IMDb). D'Orsay has had minor parts on big-name shows for single episodes, like "How I Met Your Mother" and "The Big Bang Theory." Her other notable credits include short-lived stints on "Two and a Half Men," "Drop Dead Diva," and "Happy Hour." D'Orsay's longest live-action recurring role was as Paige Collins from the USA Network comedy-drama "Royal Pains," in which she appeared in 73 episodes. But D'Orsay has really made a name for herself by starring in an assortment of Hallmark Channel films such as "June in January" and "Beverly Hills Wedding."
Out of all her impressive credits, "6Teen" is one of many that has impacted fans. The show has pretty stellar reviews on IMDb, with viewer bsilver87 noting "Plain and simple, '6teen' is totally worth watching." Another fan named ljbenson wrote, "We need more shows for kids that aren't all noise and screaming and flash. I would recommend this show to just about anyone." And very enthusiastically, addictedtosierramist posted, "Two thumbs WAAAAAAAAAAY up for a pleasant surprise."
While she is known for several things, many will never forget the gorgeous Brooke D'Orsay as Caitlin Cooke.