Brendan Fraser's Grueling Transformation For The Whale Took Quite A Toll On Him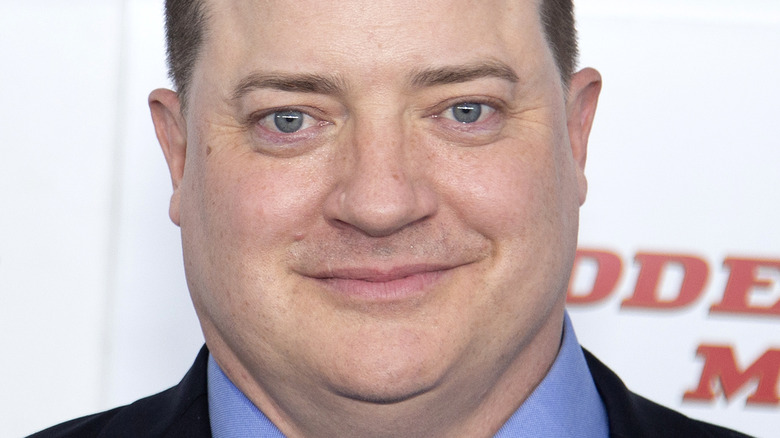 Santiago Felipe/Getty Images
While Brendan Fraser is best known for his work in films such as "The Mummy" and "George of the Jungle," his recent work on television, where he has appeared on shows such as "Texas Rising" and "Doom Patrol," has proven that he carries an enduring appeal.
Although his most notable recent work has been on the small screen, Fraser has been steadily working in movies as well. His latest role comes in "The Whale," hailing from "Black Swan" director Darren Aronofsky. The film, which is written by Samuel Hunter in an adaptation of his own play, sees Fraser play Charlie, an English teacher with extreme obesity who lives as a recluse and is trying to reconnect with his daughter. Fraser's co-stars in the film include Sadie Sink, Hong Chau, and Samantha Morton.
Playing Charlie required major physical transformative work on Fraser's part, as the character looks nothing like the performer. In a recent interview, Fraser spoke about how the process took a toll on him.
Fraser had to adjust to being in and out of the suit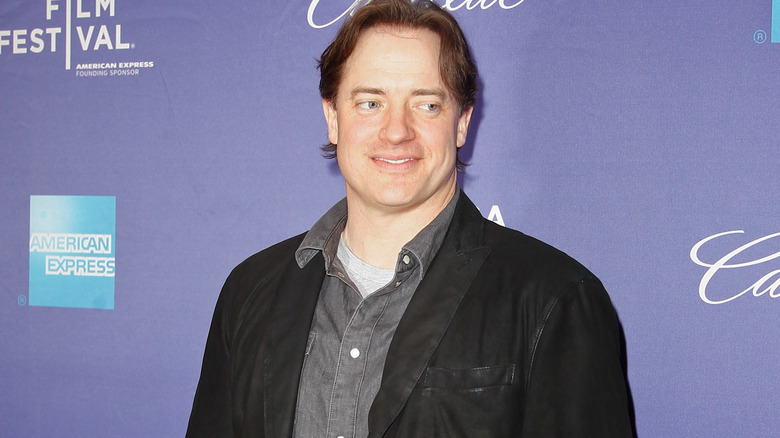 Debby Wong/Shutterstock
In an interview with Vanity Fair, Brendan Fraser spoke about the effort it took to do "The Whale." The actor mentioned that the upper half of the prosthetic suit was incredibly restrictive, likening it to a straitjacket. Director Darren Aronofsky added that the suit ultimately added anywhere from 50 to 300 pounds of weight for Fraser to carry around during the film's production, and initially required nearly six hours of application. The additional weight of the suit, which was made with the help of a 3D printer, largely depended on the scene's requirements.
Aronofsky also added that when in costume, Fraser was unable to do anything independently, and there was a crew designated to help him move around or even do simple tasks like sitting or standing. Fraser himself noted that when the prosthetics and costume came off at the end of the day, he had to deal with a sensation of vertigo as he re-adjusted to living without it. "I learned quickly that it takes an incredibly strong person inside that body to be that person," the actor concluded.
The costume itself uses minimal CGI, which Fraser also praised, noting that his first thought upon seeing the suit was that it belonged in a museum. The prosthetic suit itself was created by makeup artist Adrien Morot, who previously worked with Aronofsky on "Noah," and has also worked on films such as "X-Men: Days of Future Past" and "Slender Man."