Twitter Is Clamoring For Tina Fey To Reprise This Huge SNL Character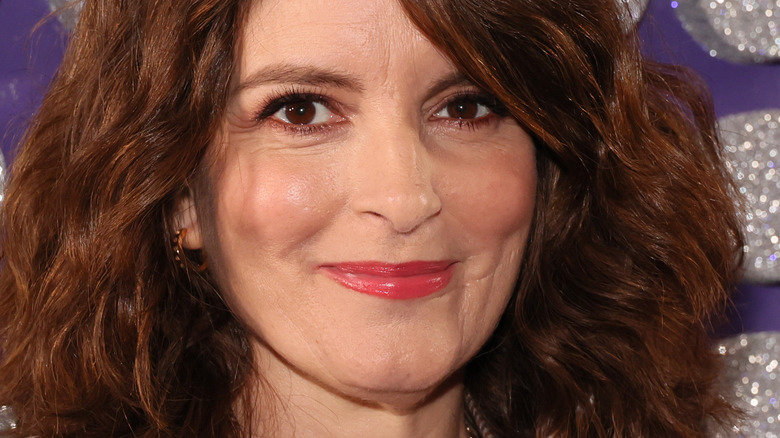 Dia Dipasupil/Getty Images
Way back in 2000, history-making "Saturday Night Live" writer Tina Fey became a regular in front of the camera, joining future "Tonight Show" host Jimmy Fallon at the "Weekend Update" news desk. While she'd acquire quite a devoted following in this spot, her comedic talents weren't confined to that segment of the show alone. Fey started to pop up elsewhere on "SNL" and put her versatility as a performer on full display. Thus, by the time she left the beloved sketch comedy series in 2006, she'd earned a reputation as one of its standout names.
In the years following her "Saturday Night Live" departure, Tina Fey has found plenty of success across the entertainment world. From her unforgettable performances on "30 Rock" as Liz Lemon to her turns in feature films such as "Baby Mama" and "Sisters," she's grown exponentially as an entertainer to become a comedy icon. Even still, for many fans of Fey's work, her efforts on "SNL" stand among her very best in their minds. After all, there's a reason why she's returned to the program time and time again to reprise some of her most laugh-out-loud hilarious characters.
Due to recent events, folks on Twitter have their fingers crossed that Tina Fey will return to one of her most well-known "SNL" parts very soon.
The social media world wants to see Fey reprise her take on Sarah Palin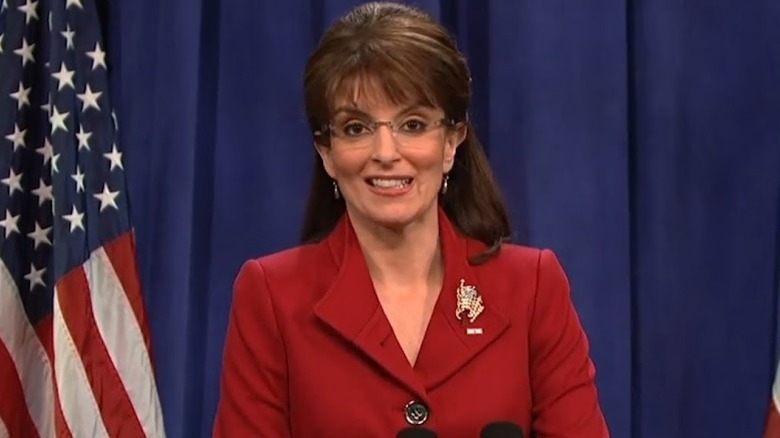 NBC
In a special election for Alaska's lone seat in the House of Representatives, Republican candidate Sarah Palin lost to Democratic candidate Mary Peltola (via Newsweek). Naturally, this has launched the Republican party's 2008 vice presidential nominee back into the spotlight to kick off September 2022, but that's not all. Increased publicity surrounding Palin has generated lots of online discussion about Tina Fey's famous "Saturday Night Live" impersonation of the politician, which she developed back in 2008. From the sound of it, many would like to see her return to the show and the character sometime soon.
"WooHoo, Palin lost! Waiting for Tina Fey to do her thing," wrote @abastello2 on Twitter, with numerous other users posting similar thoughts. @jdlovitz commented, "Someone text Tina Fey and tell her to dust the wig off," while @marksmall1973 said, "Good news/bad news. Good news: Sarah Palin lost. Bad news: Tina Fey won't be rolling out a Sarah Palin 2." Meanwhile, @hoyman_robert is more optimistic that Fey's Palin impression with return in the coming weeks. "Here's hoping that we see Tina Fey in the SNL season opening doing the Palin concession speech," they tweeted.
Time will tell if Tina Fey will return to Studio 8H to play the "Saturday Night Live" version of Sarah Palin, but it's undeniable that now is certainly an appropriate time to do it.