Whatever Happened To Milk Snob After Shark Tank?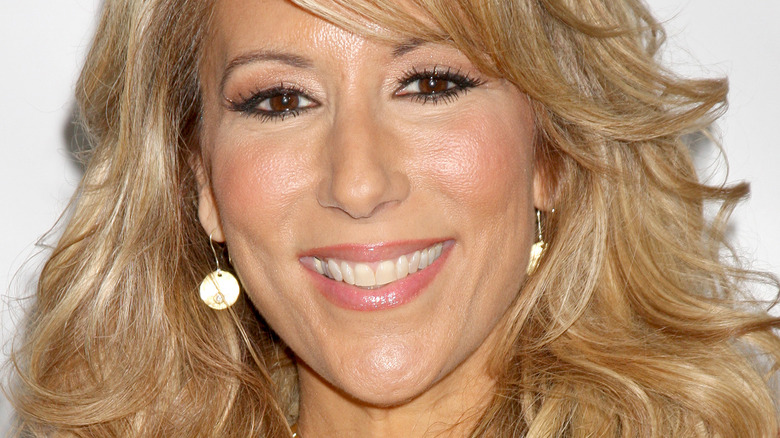 Kathy Hutchins/Shutterstock
The sharks on "Shark Tank" have seen it all since the show premiered in 2009. Hundreds of entrepreneurs have appeared on the show to pitch their products, which run the gamut from the practical, (like the HangEase), to the frivolous (like Pandaloon). 
Then, there are the products that were invented to solve a problem, like the Milk Snob baby cover. Entrepreneur Melanie Disbrow is a mother, and she noticed one such problem: when she covered her child's car seat or stroller with a blanket to protect her children from the sun, often her child would pull the blanket off. So, she invented a breathable, slip-on cover. Even better, the Milk Snob doubles as a breastfeeding garment.
Disbrow appeared on "Shark Tank" Season 8 in November 2016 to pitch Milk Snob. She asked for $125,000 in exchange for 5% equity in her company. Three sharks made offers: Kevin O'Leary, Lori Greiner, and guest shark and venture capitalist Chris Sacca. In the end, she made a deal with Greiner for $150,000 at 10% equity.
So, how is Milk Snob doing today?
Milk Snob is now a leading brand in baby apparel and accessories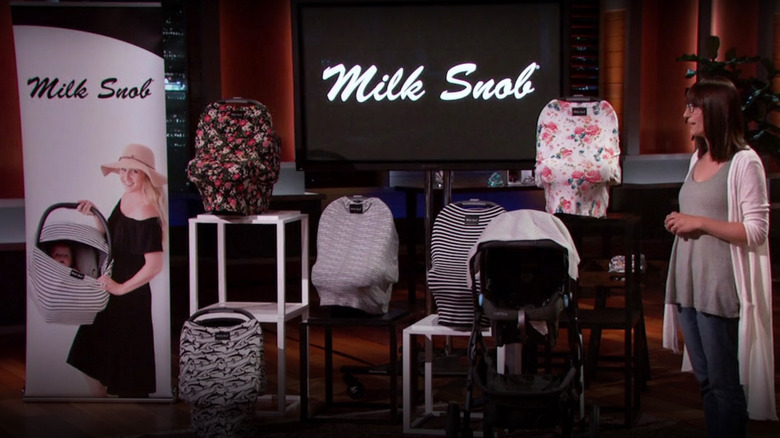 ABC/Hulu
Prior to her "Shark Tank" appearance, Disbrow had been selling Milk Snob car seat covers for 18 months. In that time, they made $1.2 million in sales. All of that was done via social media.
But after "Shark Tank," Milk Snob blew up.
The company graduated from social media sales to retail, both online at sites like Amazon and in real-world stores like Target. In 2017, Milk Snob partnered with Disney to offer a line of licensed baby covers. In 2019, the company opened its headquarters in Richardson, Texas, which distributes the company's many products.
Yes, the company has expanded beyond its original multipurpose baby covers. As Chief Operating Officer Babette Bevan says, "Our goal is to have everything that mom wants suited for her style" (via Community Impact). In addition to the baby covers, Milk Snob now offers blankets, hats, silicone pacifiers and teethers, sleep bags, baby nests, and more (via Milk Snob).
Milk Snob is a textbook case of how much a "Shark Tank" appearance can help a growing business.