Stranger Things Fans Agree This Would Be The Worst Possible Ending To The Show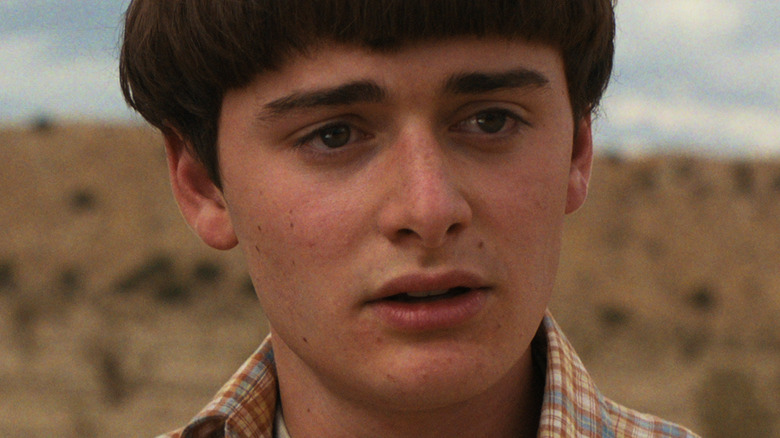 Courtesy of Netflix
When it comes to the fandoms of major TV shows, finales are serious business. The internet launched into an uproar following the ending of "Game of Thrones," for instance, which many felt was rushed. With the Duffer brothers set to wrap up the Netflix-breaking "Stranger Things" with a fifth and final season, viewers are crossing their fingers that they're penning a satisfying conclusion.
When we last see Eleven (Millie Bobby Brown) and the gang at the end of the epic Season 4 finale, everyone is finally reunited after being spread across Indiana, California, and Russia. However, their happy reunion is brief, as they witness the Upside Down seeping into their town thanks to Vecna (Jamie Campbell Bower). Some cast members have made guesses as to what will unfold in the forthcoming season, and a number of fans are predicting on Reddit that beloved Hellfire Club leader Eddie Munson (Joseph Quinn) will be resurrected and save the day as Kas, a vampire creature from Dungeons & Dragons. But of course, nothing is certain yet.
There's a slew of exciting theories about how "Stranger Things" could wrap up, many of which would be exciting to see. But there's one theory that, if it were to come true, would probably receive more backlash than even the "Game of Thrones" finale.
Fans hate the theory that everything is one big D&D game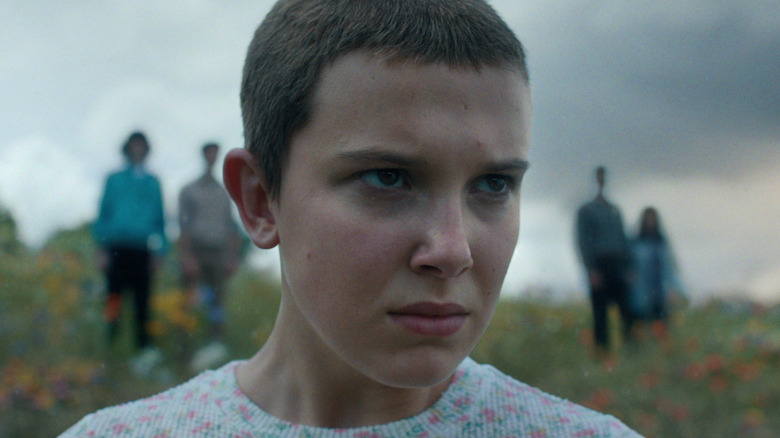 Courtesy of Netflix
Minutes into "Stranger Things" Season 1, it's made clear that Mike (Finn Wolfhard), Will (Noah Schnapp), Dustin (Gaten Matarazzo), and Lucas (Caleb McLaughlin) are avid Dungeons & Dragons players. They're in the midst of a major campaign that features a Demogorgon -– the first of many examples of the fantasy game mirroring real life in Hawkins — when Will first goes missing. In fact, D&D plays such a big part in "Stranger Things" that one theory suggests the entire series is all just a big campaign. 
On Reddit, u/Astral-Voyager explained, "I once heard someone say that the show would end with the revelation that the kids are still their 1983 selves, in Mike's basement, and just finished a D&D campaign as a coping method for the passing of their friend Will Byers, and that they created their imaginary pals Eleven and Max to help them fight the evil of the Upside Down and Hawkins Lab." Many "Stranger Things" fans dislike this theory, to say the least. U/anhedistic described it as a "cop out," while U/Renolber stated that it would be a "creative felony" if two strong female characters only existed in the minds of Mike and company.
Given the various relationships between the kids' friends and families, such as the love triangle between Nancy (Natalia Dyer), Steve (Joe Keery), and Jonathan (Charlie Heaton), this theory probably isn't feasible. After all, it's unlikely that every plotline in the show could be dreamed up by three kids.
The D&D theory could happen, but there's one issue
David Livingston/Getty Images
Matt and Ross Duffer, the dynamic duo behind "Stranger Things," are avid lovers of Dungeons & Dragons. Therefore, it makes sense that their passion is a huge component of the show.
"In a way, 'Stranger Things' is like a massive D&D campaign where the role-playing completely takes over their lives," Matt said in an interview with Tudum. He added, "There's something about getting together with a group of friends, facing a challenge. And when you're really invested in a board game, that challenge feels very real for those two hours." When taking into consideration Matt's commentary, the theory that Mike, Dustin, and Lucas become so immersed in their D&D world that it seems like reality is plausible. However, there's a major flaw. It's been six years since "Stranger Things" dropped on Netflix, which means the actors no longer look like their characters' 1983 selves. Unless the Duffer brothers call in younger look-alikes as they did with Eleven (Martie Marie Blair) in Season 4, that would be hard to pull off.
On Reddit, u/cidvard said, "If nothing else the actors aging into 'can legally drink' makes this impossible unless they filmed it in the first season, and from the behind-the-scenes info we've gotten, the Duffers seem smart enough to abandon bad ideas like this." Hopefully, "Stranger Things" fans get an ending they can all be satisfied with when Season 5 finally arrives.