Stranger Things 4 Vol. 2 Actually Broke Netflix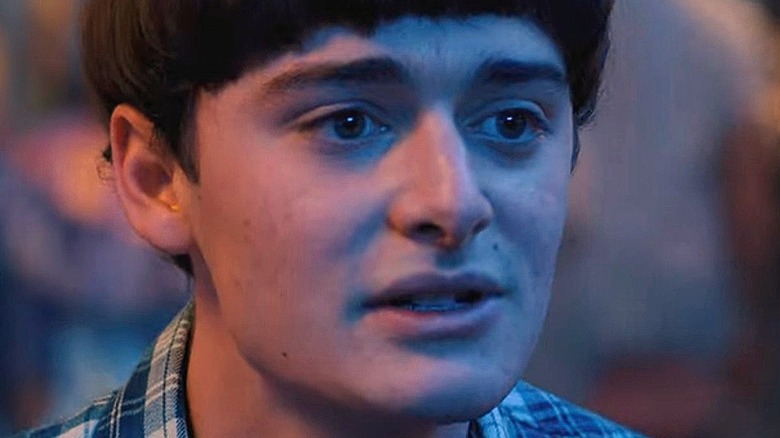 Netflix
To say that anticipation was high for "Stranger Things" Season 4, Volume 2 would be an understatement. 
Fans have waited on bated breath for a month, anxiously contemplating who would live and who would die in the glorious battle against Vecna. For the first time in the show's history, a season has been divided into two separate volumes, meaning audiences received the first seven episodes a month ago and had to wait for the final two. That kind of wait means plenty of fan theories have emerged, and now with the last two episodes finally on the platform, viewers can see if their guesses were correct. 
However, completing Season 4 is no easy task. The final two episodes clock in at roughly 90 and 150 minutes, respectively, so people will have to put in a bit of effort to binge-watch those episodes before getting spoiled online. Unfortunately, anyone hoping to wrap the season up right when the episodes came on the platform at 3:00 a.m. EST was sadly taken aback by a not-so-shocking development. 
Netflix crashed when Stranger Things Season 4, Volume 2 launched
Early Friday morning, numerous users reported Netflix outages. ComicBook.com says that Downdetector.com registered a spike in Netflix users at 3:00 a.m. EST, which is right when Volume 2 would've premiered. It was undoubtedly frustrating for people who stayed up until early in the morning to check out some new "Stranger Things," but to Netflix's credit, the streaming service resolved the issue within roughly 30 minutes. 
Streaming platform outages for highly anticipated properties are nothing new. Something similar happened to Disney+ for the series finale of "WandaVision" back in 2021 (via Deadline). But for the time being, while Netflix was down, users had fun at the platform's expense on social media. Many people posted funny tweets and messages about the outage, including @rzg3_, who wrote, "Stay up all night to watch stranger things finale and Netflix crashed. I feel like such a loser [right now]."
Fortunately, Netflix appears to be back up and running. No doubt the service knew people would flock in droves to see the finale of "Stranger Things" Season 4, so get ready for the end as the last two episodes, spanning four hours, are now available on Netflix.