FX's Little Demon Is Set To Give Us A Twins Reunion In An Unexpected Way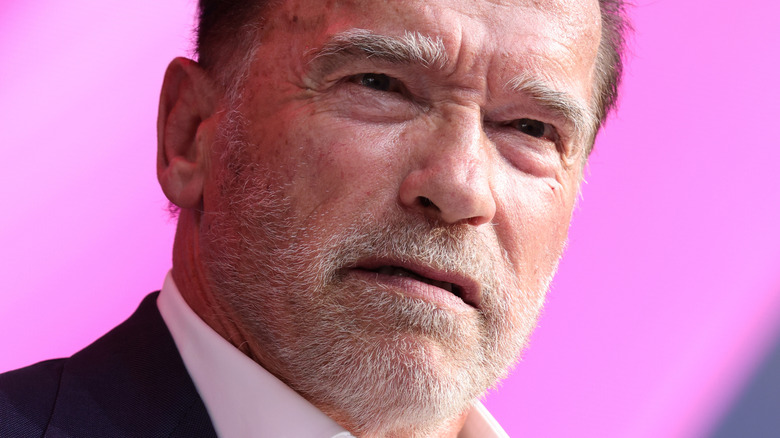 Andreas Rentz/Getty Images
The 1988 film "Twins," directed by Ivan Reitman, is a comedy classic, pairing Danny DeVito and Arnold Schwarzenegger as two physically unlikely twin brothers who were separated at birth. A sequel to "Twins" is supposed to be on the way, but fans of the movie don't have to wait for "Twins 2" to see a little reunion between the two stars. They just have to tune into the latest episode of the FXX animated comedy series "Little Demon," which follows Satan (DeVito) on a journey to reconnect with his teenage daughter Chrissy (played by DeVito's own daughter Lucy) and her mother Laura (Aubrey Plaza).
"Twins" fanatics should be pleased with Episode 3 of the series, entitled "Everybody's Dying for the Weekend," which features a voice cameo from another "Twins" star, as well as a character design that appears to be inspired by the classic film. That's despite the fact that the episode's official plot synopsis –- "Satan and Chrissy enter an otherworldly game show" –- doesn't appear on the surface to have anything to do with "Twins" (via IGN).
Arnold Schwarzenegger plays an evil game show host
An exclusive clip from "Little Demon" Episode 3, which premieres on FXX on September 1 at 10 p.m. ET/PT, has been released by IGN. And as it turns out, the scene features "Twins" co-star Arnold Schwarzenegger himself as the voice of a murderous, otherwordly game show announcer.
It's a far cry from Schwarzenegger's usually heroic on-screen persona, but it's funny to hear him intone the show's absurd and macabre dialogue in his immediately identifiable voice. In an interesting twist, the announcer's visual design isn't based on Schwarzenegger's physical appearance in "Twins," but DeVito's, making this cameo an even more clever nod to fans of the movie.
If you consider yourself a devoted fan of "Twins" and have an interest in any homages to the film, you may find yourself obliged to watch Episode 3 of FXX's "Little Demon." Perhaps the show could even help to generate some more interest in that long-rumored sequel to the beloved comedy.