She-Hulk Episode 3 Hides A Major Piece Of Tony Stark Merchandising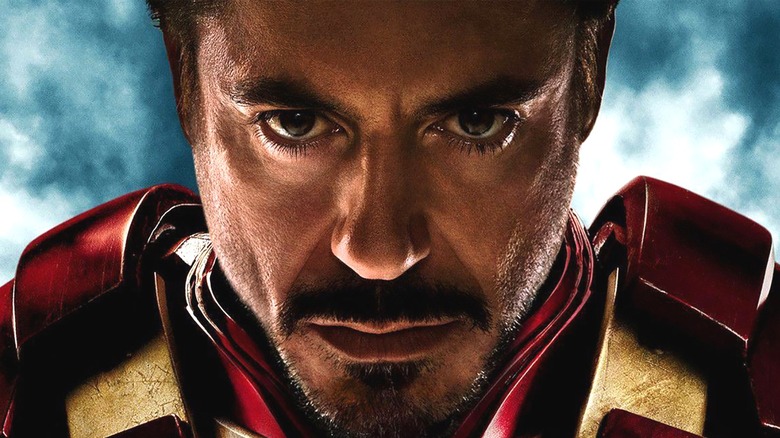 Marvel Studios/Disney
Contains spoilers for "She-Hulk: Attorney at Law" Season 1, Episode 3
"She-Hulk: Attorney at Law" has already boasted some pretty fun little background details that reference Jennifer Walters', aka She-Hulk (Tatiana Maslany), comic book origins. The show doesn't hesitate to have fun and play around with Jen's backstory, breaking the fourth wall as freely in the series as she does in the comics.
It's this fearless sense of fun that has informed many of the show's plots, from Jen finding herself defending her cousin Bruce's, aka the Hulk (Mark Ruffalo), former enemy, Emil Blonsky, aka the Abomination (Tim Roth), to dealing with Wong (Benedict Wong) interrupting her right in the middle of a meeting with her new boss. And "She-Hulk" has managed to use other established characters with breezy skill as well, including a subtle reference to Tony Stark, aka Iron Man (Robert Downey Jr.), in Episode 3 that may have slid right past you.
There's an Iron Man reference in Episode 3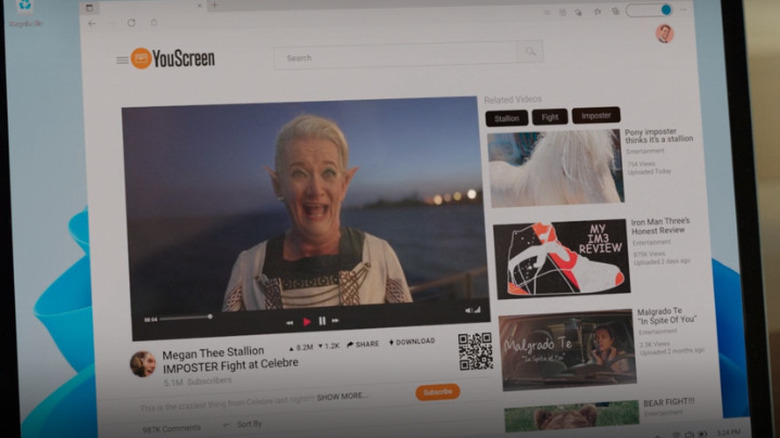 Marvel Studios/Disney+
After a consultation with Dennis Bukowski (Drew Matthews), who is attempting to sue shape-shifting Light Elf Runa for defrauding him by impersonating rapper Megan Thee Stallion, we see Augustus "Pug" Pugliese (Josh Segarra) watching a video on YouScreen to build his case. The sidebar beside the video he selects features an honest review of Iron Man Threes, which appear to be a sort of sneaker.
This is seemingly a reference to "Iron Man 3" and Tony Stark, whose film series started the Marvel Cinematic Universe proper. In-universe, this appears to be part of Stark's rampant self-licensing and merchandising empire, but it also might serve as a reference to "Iron Man 3," which has some dumb things that everyone just ignored. Despite this, it's not the least liked of the three "Iron Man" films, an honor that goes to "Iron Man 2," which has a 72% Tomatometer rating and 71% audience score compared to 79% and 78%, respectively, for "Iron Man 3" (via Rotten Tomatoes). Either way, it's a fun little reference in an episode already stuffed with eye-catching moments.