The Big Bang Theory's Ending May Be The Perfect Set-Up To This Young Sheldon Fan Theory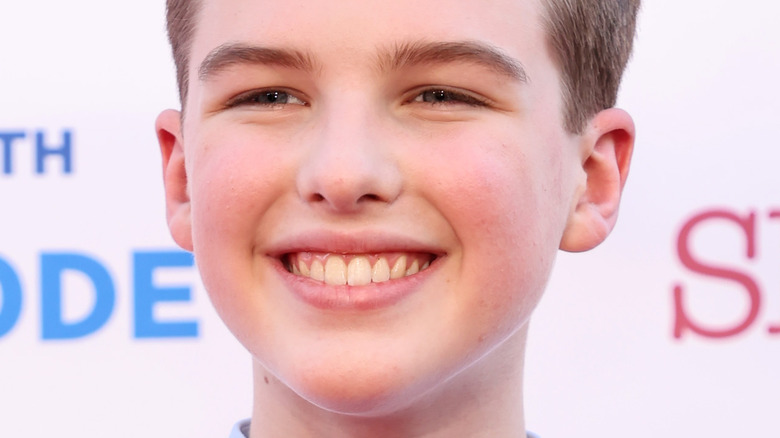 Amy Sussman/Getty Images
A spin-off is a wonderful way to celebrate the series' predecessor while expanding the world in new and exciting ways. "The Big Bang Theory" fans rejoiced when "Young Sheldon" was announced and ordered straight to series on CBS (via The Hollywood Reporter). The announcement arrived during the long-running comedy's Season 10 airing with the end in sight as it would wrap soon after with Season 12. "Young Sheldon" cushions the blow of ending such a beloved hit by maintaining the heart of the original show and portraying the early days of the lovable intellect Sheldon Cooper (Jim Parsons).
"The Big Bang Theory," created by Chuck Lorre and Bill Prady, was well-liked by both critics and fans with applaudable Rotten Tomatoes scores of 81% and 83%, respectively. The esteemed comedy would even snag a perfect and certified fresh 100% for Seasons 2, 3, 5, and 7. "Young Sheldon" followed a similar suit with a solid 82% audience score welcoming the spin-off with open arms.
In television history, few programs are fortunate enough to experience the impressive longevity "The Big Bang Theory" has. This is an enormous testament to the devoted viewers consistently tuning in week after week and even catching various rerun episodes. The fan's unfaltering dedication made the inevitable finale even more emotional, capping off a historic and award-worthy series. 
A clever theory connects the two shows in a surprising way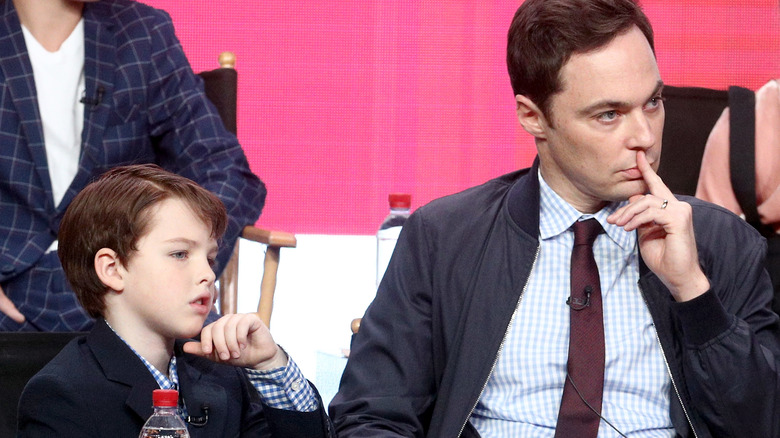 Frederick M. Brown/Getty Images
The bittersweet ending of the original left fans eager to return to the science and comic-filled world of "The Big Bang Theory." According to The Hollywood Reporter, the series finale premiered to a staggering 18.52 million views. Those viewers would witness history as Sheldon finally won the Nobel Prize while individually thanking his friends for their endless love and support.
In "Young Sheldon," the spin-off intentionally slips easter eggs and self-referential winks that culminate in an emotional Season 2 finale. In the episode, Sheldon (Ian Armitage) is beyond ecstatic for the radio broadcast of the Nobel prize announcements. However, his less enthused family doesn't share his excitement and Sheldon, in turn, sadly listens alone. Little does he know, he's not really alone as the camera pans to young versions of "The Big Bang Theory" characters also listening, foreshadowing the satisfying series finale.
Given the massive shared audience of these shows, it's no surprise more than a few fan theories would pop up all across the Internet. One, in particular, stands out among the rest that may even reframe the way you watch. Reddit user comixhub proposes an interesting idea that suggests "Young Sheldon" is actually a sequential documentary following his notable Nobel prize win. The clever Redditor also notes this explains Jim Parson's voiceovers while fulfilling the running joke Sheldon made on "The Big Bang Theory" about having numerous biographies written about him in the future.