The Historical Character You Likely Didn't Know Lucifer's Tom Ellis Voiced On Family Guy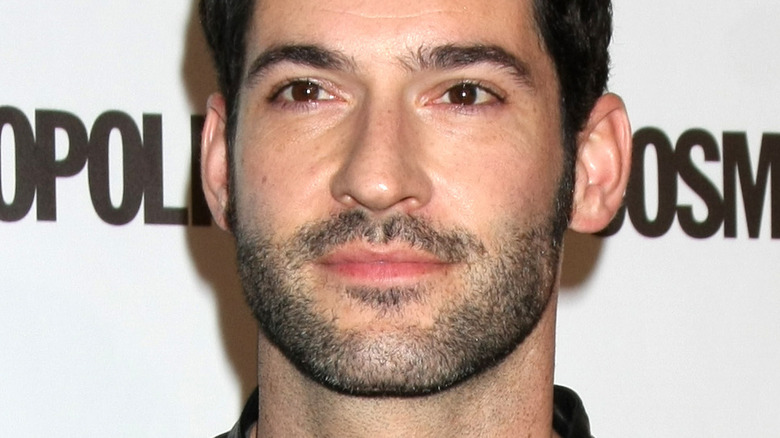 Kathy Hutchins/Shutterstock
"Family Guy" mainstay Stewie Griffin (Seth Macfarlane) dons the guise of Sherlock Holmes, while Brian (MacFarlane) takes up the mantle of his faithful, crime-fighting assistant, Dr. Watson, and the detectives investigate several crimes being committed in Victorian London. The Crown Jewels are stolen, and there's murder afoot! It might not be one of the best "Family Guy" episodes, and it's certainly no "Road to the Multiverse," but it is an exciting Brian and Stewie team-up.
The investigators encounter a slew of suspicious suspects, including Peter Griffin (MacFarlane), as the man with two right hands, and strangely enough, Bill Cosby pops up as an annoying court jester. Singer Neil Diamond even makes a cameo, but it's the historical character you likely didn't know "Lucifer's" Tom Ellis voiced on "Family Guy" who bamboozles fans.
Not all fans recognize the voice of Tom Ellis when he portrays the Irish poet and playwright Oscar Wilde in the Season 16 episode, "V is for Mystery." Nonetheless, it is the "Lucifer" star himself, but why is it so difficult to discern Ellis' voice?
Tom Ellis provides the voice of Oscar Wilde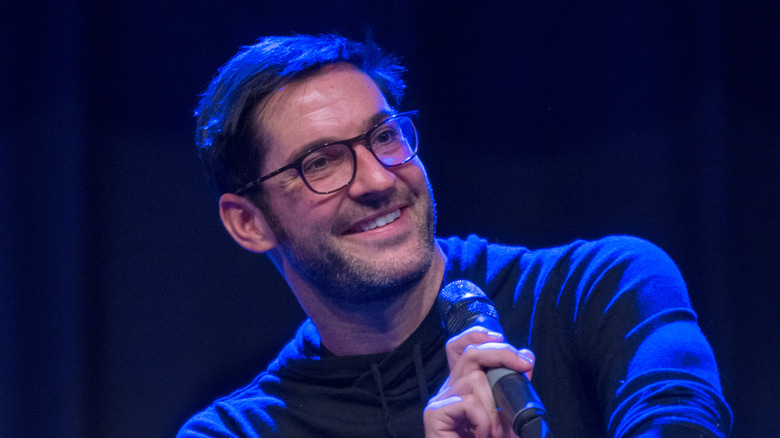 Markus Wissmann/Shutterstock
Ellis is best known for portraying the titular role of Lucifer Morningstar, and his character has a distinct voice, so it's not a surprise some fans didn't realize "Family Guy's" version of Oscar Wilde and actor Tom Ellis are one and the same. "I know!" Redditor mr_____fahrenheit wrote. "I listened to it so many times but still can barely recognize him. He has such mastery over his voice."
"But I'm not talking about his accent, I'm talking about his voice," Redditor wildsoda argued. "The pitch, the nasality, etc. Listen to both (but disregard the words) and you'll hear what I mean."
"I prefer a man with a future, and a woman with a past," Wilde says as he totes a handkerchief in front of Brian and Stewie, but Oscar only appears on screen for a total of four seconds. In the end, much like "Family Guy" creator Seth MacFarlane, Ellis is skilled at manipulating his voice. "V is for Mystery" is the perfect platform for Ellis to showcase his voiceover talent, and his nuanced performance keeps Wilde from seeming too pretentious a foil for Brian and Stewie. However, what might surprise fans the most, is that Ellis based the voice of Lucifer partly on Oscar Wilde! In an interview with LipRoll, Ellis revealed the genesis of Lucifer's speech, and Ellis also attributed its starting point to Mick Jagger and Noël Coward.