Quentin Tarantino's Charles Manson Movie Lands 2019 Release Date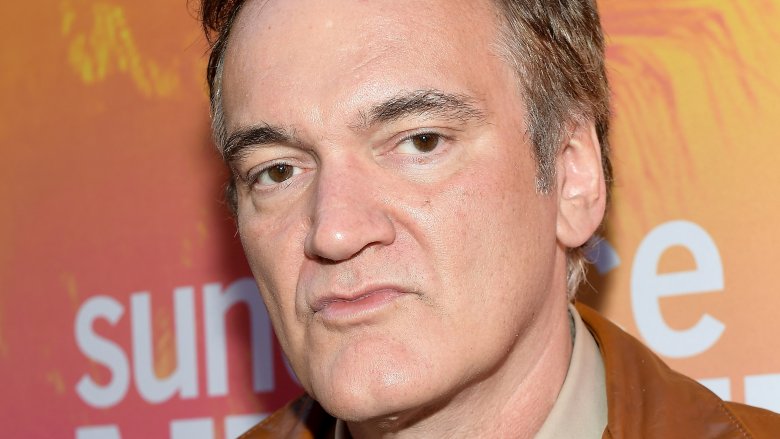 Getty Images
Quentin Tarantino's Charles Manson movie is going to hit theaters in 2019. Sony has set an Aug. 9, 2019 release date for the movie about the late serial killer, according to The Hollywood Reporter.
The movie is centered around the Manson family murders. It is described as a "unique take" on the 1969 killings of actress Sharon Tate and four others, murders committed by a group of a quasi-commune led by Manson. Tarantino has said that the movie won't be all about Manson, though, saying that it's more about 1969 as a whole.
"Set in Los Angeles in the summer of 1969, Tarantino's upcoming movie, according to a source who read the script, focuses on a male TV actor who's had one hit series and his looking for a way to get into the film business," sources previously told Variety of the movie's plot. "His sidekick—who's also his stunt double—is looking for the same thing. The horrific murder of Sharon Tate and four of her friends by Charles Manson's cult of followers serves as a backdrop to the main story."
No stars are officially attached to the movie yet, although Suicide Squad's Margot Robbie has been rumored to be up of the part of Tate. Tarantino is also said to have met with Brad Pitt, Leonardo DiCaprio, and Samuel L. Jackson for the movie, all of whom he has worked with in the past. One frequent Tarantino collaborator who won't be back for the movie is Harvey Weinstein, who Tarantino has cut all ties with following sexual misconduct allegations.
The Aug. 9 release date doesn't have a lot of competition. It is currently home to Disney's Artemis Fowl film, which has Kenneth Branagh as a director but no stars attached. Late July will see the release of Dwayne Johnson and Jason Statham's Fast and Furious spin-off, while early September will see the release of It: Chapter Two.