Law & Order: SVU Fans Are Nervous About This Character After Kelli Giddish's Exit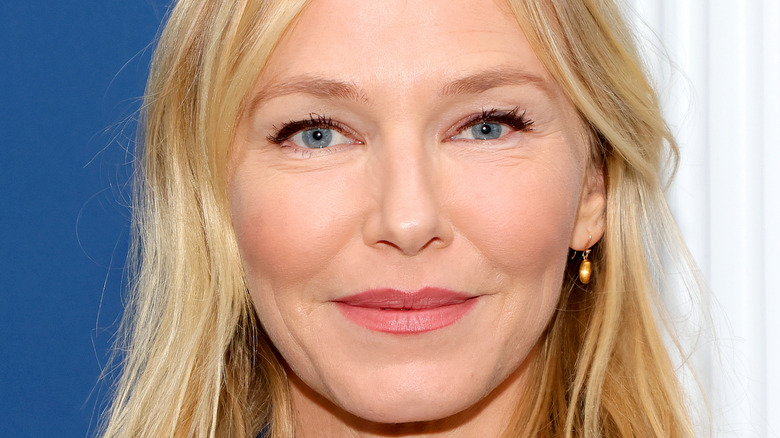 Dia Dipasupil/Getty Images
Many fans were shocked to find out that Kelli Giddish will be exiting "Law & Order: Special Victims Unit" after playing Detective Amanda Rollins for 12 years (via Variety). Showrunner David Graziano alluded to the change in an Instagram post that noted it was a "rough week full of rough changes," and he confirmed in the comments section that as of now, Giddish's last appearance will be in Episode 9 of Season 24.
Since the news was officially announced, it has been heavily speculated that it was not actually the actress' decision to leave. Variety reported, "According to multiple sources, the 'SVU' shake-up was a call made from above." The outlet also shared that star and executive producer Mariska Hargitay and at least one other producer pushed to keep Giddish and that Graziano wasn't the one who made the decision. For her part, Giddish addressed the exit in an Instagram post, where she wrote that "Playing Rollins has been one of the greatest joys and privileges of my life."
Over the course of the show's 24 seasons, beloved characters like Rollins have left the show for different reasons. So, following Giddish's departure, which character are fans nervous they will be forced to say goodbye to next?
Will fans lose Peter Scanavino as well?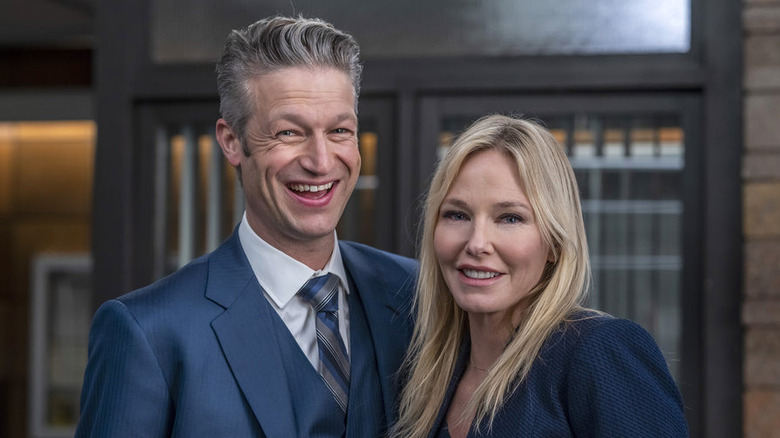 Zach Dilgard/NBC
Peter Scanavino plays assistant district attorney Dominick "Sonny" Carisi Jr., who is currently dating Rollins. The two are a fan favorite couple that finally took the big step to start a relationship after dancing around their feelings for many seasons. Naturally, fans are beginning to wonder how Giddish's exit will affect his character. 
Reddit user u/ravenqueen7 started a thread asking if anyone else was getting nervous about Peter Scanavino, writing, "I wouldn't fault him for leaving of his own accord, but it will be very telling if he is kept on longer, given the misogyny claims that are now coming out from former actresses and writers on Wolf's shows. The actor hasn't said anything, but neither have the others and they likely can't issue any statements on Kelli's exit anyway." u/teenagedirtbag109 then responded that they predict that all of the actors will "slowly start to trickle out."
"It seems everyone was on Kelli's side except for the higher-ups. His role is affected by the departure of Rollins and it just depends on when/if he gets fed up with getting screwed around with," u/Schmedricks_27 added.
"SVU" writer and executive producer Julie Martin tweeted that the Rollins and Sonny — known to fans by their portmanteau of "Rollisi" — will get a happy ending, regardless of Giddish's unfortunate departure.