You Probably Don't Remember Leonardo DiCaprio's Appearance On Roseanne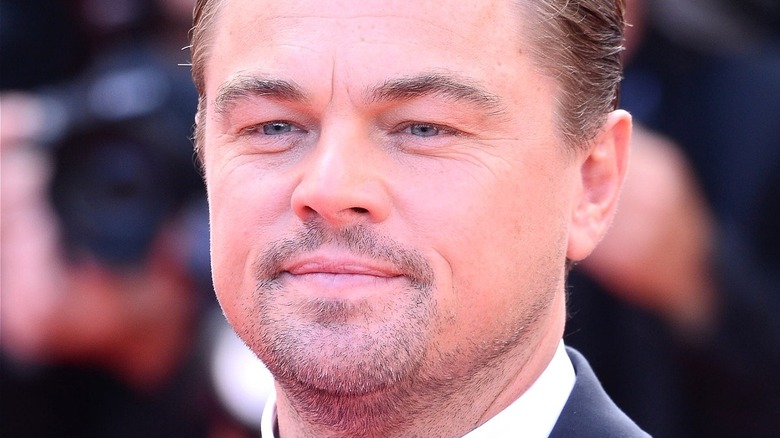 Isaaack/Shutterstock
Arguably, Leonardo DiCaprio will go down as one of the best actors to grace the silver screen in the blockbuster era of Hollywood. The actor has surprisingly only earned one Academy Award for his performance in 2015's "The Revenant," despite being one of his least popular movies. DiCaprio's career took off after James Cameron's "Titanic," and he would go on to star in iconic and critically acclaimed films like "The Departed," "Inception," and "Wolf of Wall Street."
But before landing as Jack in "Titanic," DiCaprio worked with plenty of A-list actors. You might remember him from 1993's "This Boy's Life," where he plays a young man from the 1950s who is abused by his stepfather (Robert DeNiro). The very same year, he'd star with Johnny Depp in "What's Eating Gilbert Grape," for which his performance was highly praised (via Rotten Tomatoes).
However, like every great actor, DiCaprio had to start somewhere in the industry before landing famous roles. One of those smaller beginnings happened to be on "Roseanne" in an appearance you probably don't remember.
Leonardo DiCaprio briefly appeared in Season 3 of Rosanne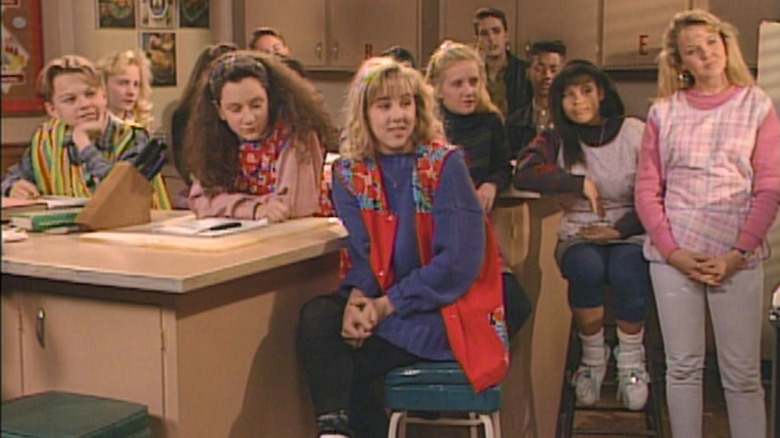 Peacock
"Rosanne" is one of Leonardo DiCaprio's first acting gigs ever. He had made a few brief appearances in television series like "The Outsiders," "Santa Barbara," and "The New Lassie" between 1989 and 1990, along with his notable supporting role in "Parenthood." However, in 1991 he would take a very brief part in Season 3, Episode 16 of "Rosanne." The episode is titled "Home-Ec" and follows Roseanne (Roseanne Barr) as she teaches her daughter Darlene (Sara Gilbert) and her friends in her class how to be a good homemakers per a request from the school. During the scene just before Roseanne takes Darlene and her friends to the grocery store, DiCaprio can be seen as one of Darlene's classmates, sitting at a table with her.
We don't blame you if you didn't remember, as it happens so fast that his face is easily missed. Despite the brief appearance, the "Roseanne" credit on DiCaprio's resume opened him up to even more acting opportunities. He's certainly come a long way since his sitcom days, as he's working with Martin Scorcese again for "Killers of the Flower Moon," but is also attached to the "Roosevelt" drama at Paramount with the director as well (via Deadline).