Bob's Burgers Season 13 - What We Know So Far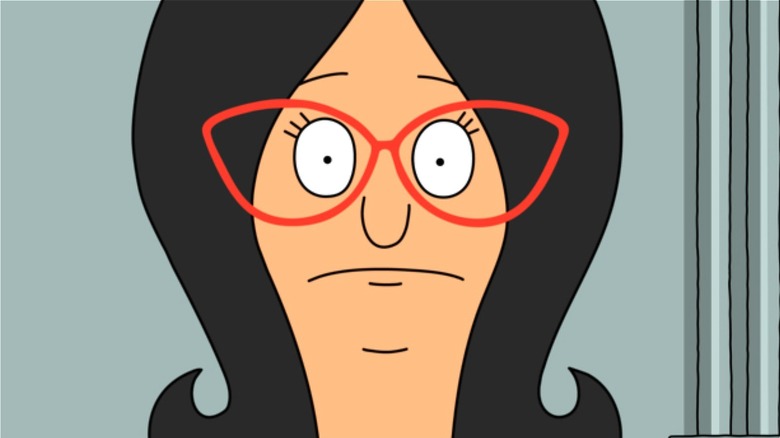 FOX
Since its 2011 release, "Bob's Burgers" has made audiences laugh and sometimes even question exactly what it is they are laughing at. The unique humor so characteristic of "Bob's Burgers" is the brainchild of creator Loren Bouchard, who crafts the animated series with a soft touch of satire. The series centers around the trials and tribulations of the Belcher family, who run their hamburger restaurant while embarking on wacky adventures, which makes it relatable and simultaneously roots it in the absurd.
Unlike some other adult-oriented animated series like "Family Guy," "Bob's Burgers" also has a bit of heart. As Redditor u/kulubut_na_lubut points out, "I like Bob's Burgers because it shows what a loving family should be without being corny. The laughs come from puns and slapstick. Never at the expense of others." All of these attributes are evidence of what makes the show such an indelible part of FOX's Sunday night animation lineup. 
For fans of the series, here is everything we know about "Bob's Burgers" Season 13, which premiered on September 25, 2022.
What will happen in Bob's Burgers Season 13?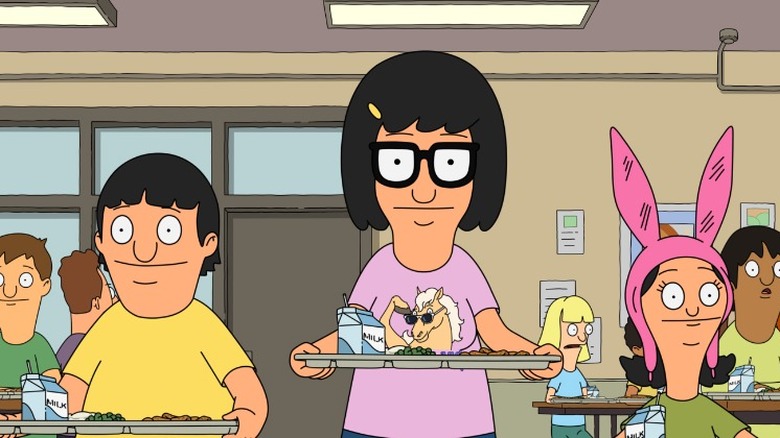 FOX
"Bob's Burgers" generally avoids serialized story arcs. Typically, each episode is a self-contained narrative. When there are larger storylines, episodes are typically broken down into parts, such as the two-part Season 12 finale of "Some Like It Bot Part 1: Eighth Grade Runner" and "Some Like It Bot Part 2: Judge-bot Day."
The showrunners prefer to allow the episodes of a new season to unfold as a surprise and without viewers having to remember where the previous season or episode left off. But the release of "The Bob's Burgers Movie" in May 2022 may answer some upcoming continuity questions.
At the end of the movie, the Belcher family hangs up a brand new banner for the re-opening of their restaurant that reads "Grand Re-re-re-re-opening." It's a change from what's been shown in the series' opening titles since it includes an additional "re." In an interview with The Digital Fix, series creator Loren Bouchard was asked if the banner and movie continuity will carry over into Season 13 and shared, "Funny you should say that! We have just been discussing that. It makes sense to us." 
Bouchard also spoke to Deadline about how making the film inspired the team to "take bigger swings" with the series, and that his approach to keeping things fresh with upcoming seasons is to make something that is "kill anything that feels self-referential and not new as if it was season one."
Although the continuity in the film is likely not a dealbreaker in being able to understand what is going on in Season 13, watching or rewatching the movie is a great way to prepare for the premiere to see what Easter eggs appear throughout Season 13.
Who stars in Bob's Burgers Season 13?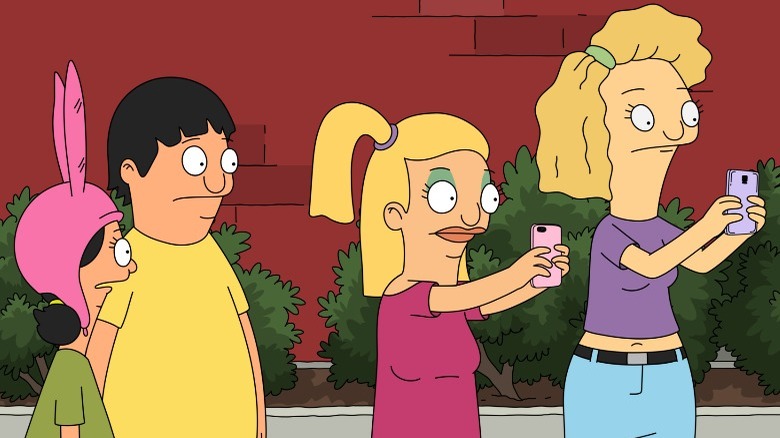 FOX
The main cast of "Bob's Burgers" are mainstays in the series. Expect to hear the voices of H. Jon Benjamin as Bob Belcher, John Roberts as Linda Belcher, Dan Mintz as Tina Belcher, Eugene Mirman as Gene Belcher, former "South Park" writer Kristen Schaal as Louise Belcher, and Larry Murphy as restaurant handyman Teddy. Additionally, each new season of the series frequently has a large number of guest stars that pop up. Past guest stars include Paul Rudd, Wanda Sykes, Jordan Peele, and many more.
We can also expect to see frequent recurring characters that have been around since the beginning of the show, including the Belcher's odd property manager Calvin Fischoeder (Kevin Kline) and his contemptuous brother Felix (Zach Galifianakis). In an interview with GoldDerby, Bouchard was asked about which guest or recurring star surprised him most to have gotten on the show. He replied, "Kevin Kline as Mr. Fischoeder. It really is still quite shocking. And how available he is, how interested he is. He'll write songs for us. He'll play the piano in the studio. ... It is still delightful." 
Kline appeared as the character in two episodes of Season 12 and maintains around the same volume each season, so we should expect to see him back in Season 13 (via IMDb). As for new guest stars, we will just have to wait and be surprised.