Lauren Graham's Hilarious Comment On Gilmore Girls Premiering Opposite Friends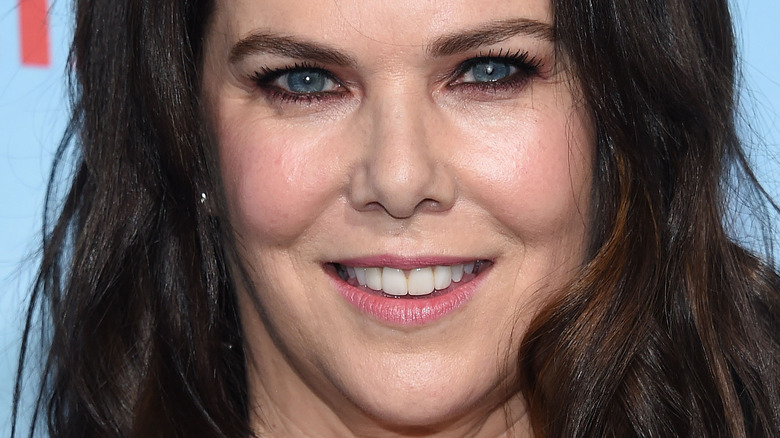 DFree/Shutterstock
"Gilmore Girls" is one of the most beloved shows in The CW's history. Having run for seven seasons on the network, Amy Sherman-Palladino's drama series boasted such a strong fanbase that the series was revived for a limited run on Netflix in 2016 under the moniker of "Gilmore Girls: A Year in the Life."
Focusing on three generations of the titular Gilmore family, the series follows Lorelai Gilmore (Lauren Graham) and her daughter Rory (Alexis Bledel) as they navigate life in Stars Hollow, Connecticut, after reconnecting with the family's matriarch, Emily (Kelly Bishop). Though the three women regularly clash throughout the series, Sherman-Palladino emphasized that the successful show was about "family and connection" above all else, with some very relatable moments. (via Collider).
However, success wasn't always a sure thing for "Gilmore Girls." When the series first began airing, it was in the dreaded Thursday night time slot opposite the hugely popular NBC sitcom, "Friends." Amazingly, the CW drama still managed to find a dedicated audience going up against one of the biggest shows on television at the time (via Parrot Analytics).
Lauren Graham clapped back with a solid one-liner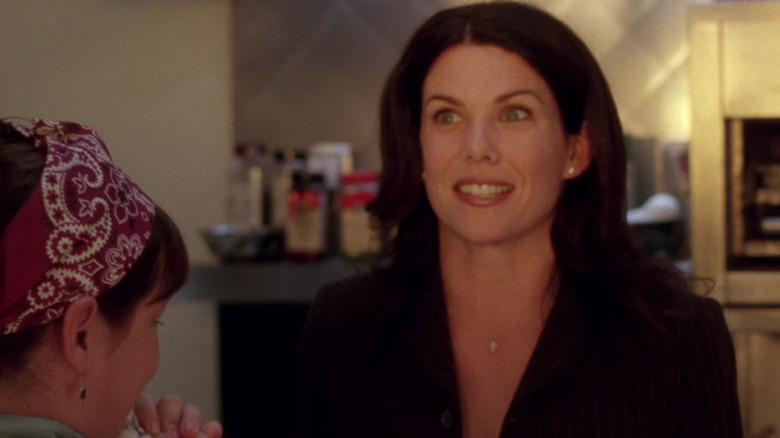 The CW
Lauren Graham mentioned this showdown when she sat down for an episode of "Late Night with Conan O'Brien." As "Gilmore Girls" had barely started its first season when O'Brien was interviewing the actor, she might have been a little nervous about the prospect but held her cards close to the vest.
When O'Brien asked Graham about facing off with "Friends," she declared with mock confidence: "That piece of crap? It's going down!" Though the performer is clearly kidding, the brass she showed by making that joke, particularly on "Late Night with Conan O'Brien," which was an NBC show, is commendable. After the joke, Graham got serious with O'Brien. "It's bad, but someday things will be better," she said. Graham's assessment was correct as "Gilmore Girls" survived the showdown and lived to tell the tale.
It would turn out that "Gilmore Girls" needn't have feared the deadly time slot in the end, especially considering that the series managed to last for three more years after "Friends" ended its run in 2004. Even with the NBC sitcom's impressive weekly ratings, there seemed to be a sizable enough audience that preferred the family dynamic and small-town charm of The CW series to the big city thrills and dating antics of the Central Perk gang.