The Floki Scene In Vikings Season 5 Fans Couldn't Help But Love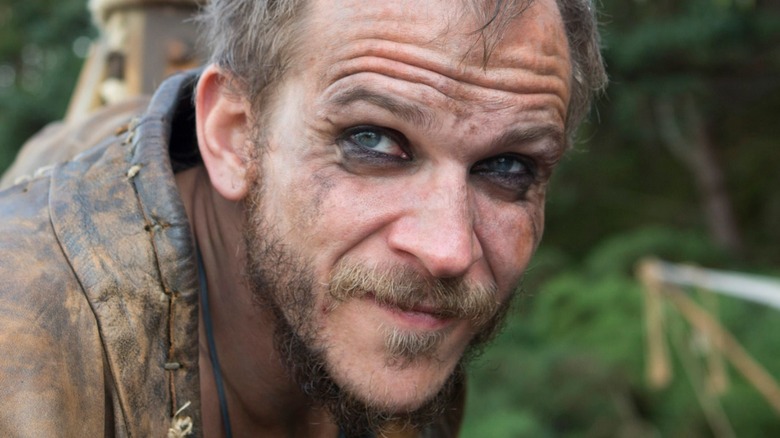 History
Michael Hirst's "Vikings" arrived on History on March 3, 2013, and in no time at all, it became abundantly clear that television had a new favorite historical drama. Set centuries ago, the show followed the exploits of Ragnar Lothbrok (Travis Fimmel, who actually wanted to play a much different character) for much of its run, who goes from a farmer to a ruler. Of course, traveling to distant lands in search of riches and subsequently taking said riches isn't something Ragnar could do alone. Therefore, he took a host of his most trusted companions with him to make the pillaging a bit easier.
As soon as Ragnar sets his sights on becoming a conqueror, Floki Vilgerðarson (Gustaf Skarsgård) steps up to give him a helping hand. He's a skilled boat builder, which automatically makes him one of the most integral people to Ragnar's plans. Sure, he may act a little strange and display a bit more optimism than most in worrisome situations, but at the end of the day, he's a trustworthy ally and someone you'd want on your side in battle. For these reasons and a handful of others, Floki is a standout favorite in the "Vikings" fandom that continues to be a source of game-changing theories.
Throughout his time on the show, Floki stood at the center of more than a few memorable moments. According to "Vikings" fans, it's impossible not to love this one, especially.
Fans love Floki's confrontation with Kjetill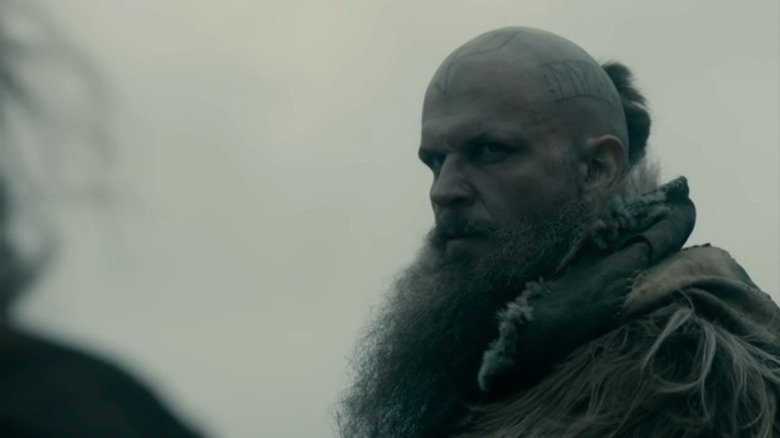 History
Season 5's "Baldur" sees Floki bury the daughter of Kjetill Eriksson (Adam "Edge" Copeland), Aud Kjetillsdottir (Leah McNamara), and confront her father. Kjetill goes on about how Aud had grown to be more like Floki's daughter than his own, so he cared not to dig her a grave. He beckons Floki to attack him, but he won't — instead merely explaining the brutality he would bring upon him if he hadn't changed. The two then part ways with Kjetill is visibly shaken, closing out a scene that "Vikings" fans on Reddit such as u/OrangePoison and those who commented on their thread couldn't help but adore.
As it turns out, it's a good thing that fans were satisfied with this more thoughtful, mature take on Floki. According to Gustaf Skarsgård, playing up the subdued and less frantic side of his character was far less physically draining. "You have to kind of muster that energy, you know. And I think that is probably more demanding than the sadness somehow because you just have to kind of get yourself to that level of frantic energy," he told Bonnie Laufer in a 2017 interview. At the same time, Skarsgård mentions that the environment and wardrobe go a long way in getting him in the proper mindset to play Floki no matter the scenario.
Seeing as "Vikings" concluded in 2020, it's unlikely we'll get to see Gustaf Skarsgård play Floki again. If nothing else, at least he created a bunch of great moments, such as his confrontation with Kjetill, for fans to look back on fondly for years to come.