Cobra Kai Star Martin Kove Uses One Daunting Word To Describe Season 5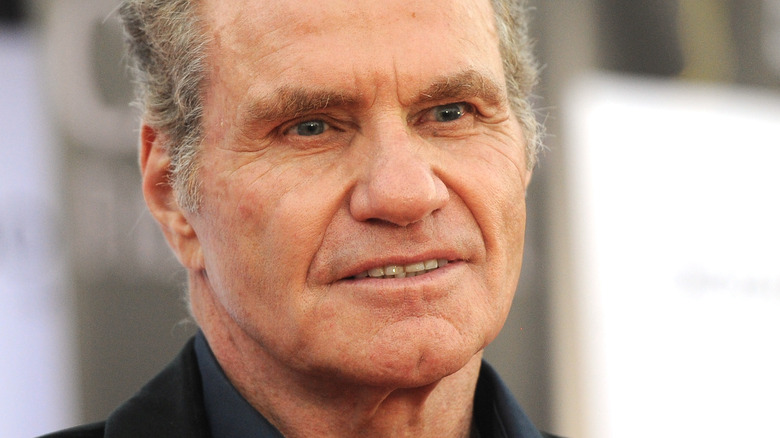 Albert L. Ortega/Getty Images
Much to the delight of fans of the original "Karate Kid" trilogy, the character of John Kreese made a deliciously devious comeback in the sequel series "Cobra Kai." Not only did Kreese continue his reign of villainy as one of the antagonists of the streaming series, but actor Martin Kove even returned to reprise the role which he first played all the way back in 1984. And he'll continue this reprisal when Season 5 of "Cobra Kai" drops on Netflix on September 9. 
Of course, Kreese is just one of several principal characters and actors from "The Karate Kid" trilogy who have returned for "Cobra Kai." The show also follows the exploits of Daniel LaRusso (Ralph Macchio), Johnny Lawrence (William Zabka), and Terry Silver (Thomas Ian Griffith), the latter of whom framed Kreese for a violent attack on Cobra Kai dojo student Stingray (Paul Walter Hauser), leading to the Sensei's arrest.
Season 4 ends with the indication that Kreese is going to jail, clearing the path for Silver to build his Cobra Kai dojo empire, with Daniel plotting with his "Karate Kid: Part II" adversary Chozen Toguchi (Yuji Okumoto) to stop him. Effectively, the Season 4 finale sets up a tantalizing story for the future of "Cobra Kai" in Season 5, and Kove has offered fans one strong word to sum up the forthcoming batch of episodes. 
Kove says Cobra Kai season 5 will be ...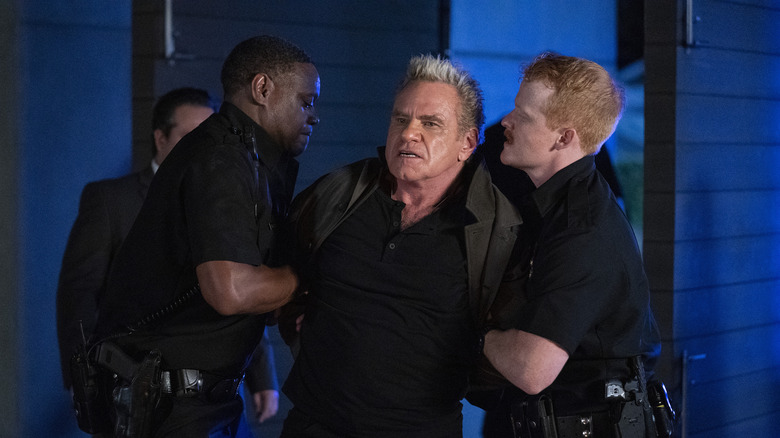 Curtis Bonds Baker/Netflix
With press appearances already taking place to rev fans up for the upcoming season of "Cobra Kai," many of the show's principal players have been doing interviews or taking part in convention panels to discuss the series. Naturally, the "Cobra Kai" cast and crew members need to be pretty tight-lipped when discussing details about the upcoming season to avoid spilling any major plot points for viewers. As such, some answers from the likes of Martin Kove are only comprised of one word. For example, when describing Season 5 at the recent Wales Comic-Con (via Cobra Kai Nation), Kove teased fans by uttering one ominous word: "Mayhem."
Kove's choice of word — not words — creates a great deal of anticipation, and it makes sense considering that Kreese is incarcerated for a crime he didn't commit. The conclusion to the "Cobra Kai" Season 5 trailer shows that Kreese is not adapting to prison life too well, with brief flashes of the former Cobra Kai leader bringing the hurt to some fellow inmates who have apparently crossed him. Considering that is just one of the storylines in the upcoming season, "mayhem" seems to be the perfect word.
"Cobra Kai" Season 5 begins streaming exclusively on Netflix on September 9.