Henry Cavill Focused On These Aspects Of The Witcher Books When Channeling Geralt In Season 2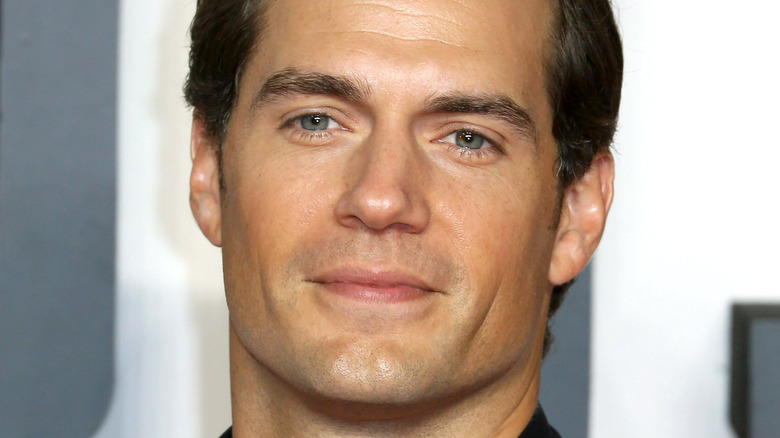 Cubankite/Shutterstock
Henry Cavill has been a busy actor over the last two decades. After rising to prominence as Charles Brandon on the historical drama "The Tudors," the performer has since gone on to star in high-profile DCEU projects like "Man of Steel," "Batman v Superman," and "Justice League."
Cavill has also been a mainstay in Netflix's original content as of late. He appeared as the famous detective Sherlock Holmes in "Enola Holmes" and took on the lead role of Geralt of Rivia in another literary adaptation: "The Witcher." The dark fantasy series has done well enough for the streaming giant to warrant two more seasons as well as a couple of upcoming spin-off projects (via The Hollywood Reporter).
Still, with a 3rd season of "The Witcher" looming somewhere off in the future, Cavill will be staying fresh on the role and its origins in the book series by Andrzej Sapkowski. However, there are key aspects to the character that Cavill focuses more on when bringing the character of Geralt to life.
He focuses on Geralt's intelligence and wisdom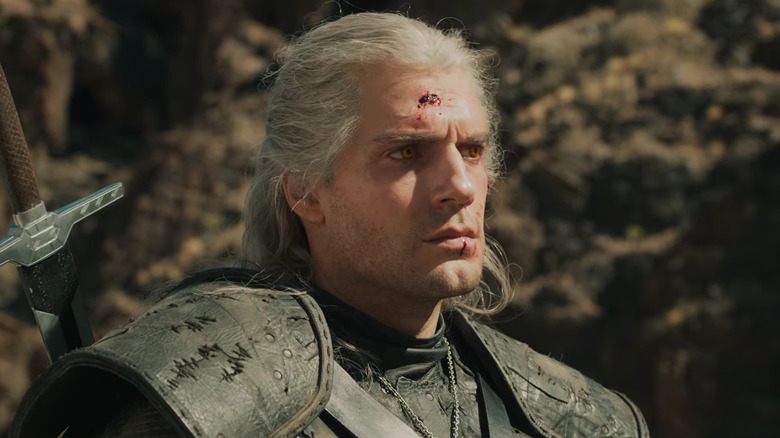 Netflix
Henry Cavill sat down with GQ to discuss what he channels to get into some of his most iconic characters, and, naturally, Geralt of Rivia came up in the conversation. The actor noted that since they didn't have the time to get into all of the complex dialogue and nuance of the source material, he had to bring Geralt's most important features to life in other ways.
"How do I reflect Geralt's intelligence and wisdom?" Cavill recalled wondering. "And I figured if I actually do the man who listens more and watches more." The actor went on to explain how he allows Geralt's more sarcastic side to come out through a derisive snort or an off-kilter comment.
"The advantage of going into Season 2 is that I actually wanted to make sure that book Geralt shined through even more," Cavill went on. "Especially when we see him in a more personal environment." Here the actor is referring to how Geralt must take Ciri (Freya Allan) under his wing in order to keep her safe from the many dark forces that are seeking her out.
Either way, Cavill must be doing something right as the response to the character from fans of both the book and video game series has been mainly positive. Hopefully, Cavill will be able to go even deeper with the character in the upcoming 3rd season of "The Witcher."