The Cars Character You Likely Forgot Paul Newman Voiced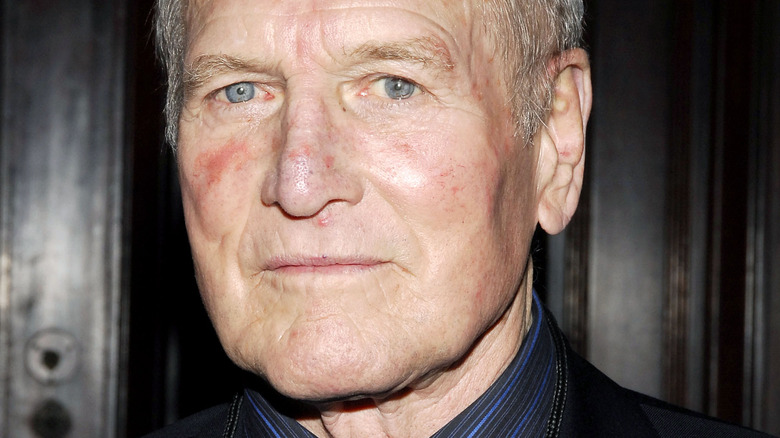 Ray Tamarra/Getty Images
Believe it or not, there was once a time when Pixar Studios released just one movie once every year or two. But by the time "Cars" came out in 2006, the animation studio was just about to start seriously ramping up its release schedule after enjoying smash hits that include "Toy Story," "Finding Nemo," and "The Incredibles." Back then, these films were not yet even distributed by Disney Studios. Even still, the unique combination of quality writing, realistic computer-generated animation, and spot-on vocal performances had fans around the globe wondering, "When's the next Pixar movie coming out?"
Well, the world was clearly ready for a new Pixar installment when "Cars" was released in theaters. According to Box Office Mojo, after a domestic opening of over 60 million dollars, the Pixar flick about a big-city race car getting stuck in the heart of a small American town eventually pulled in almost half a billion dollars worldwide. It was around this time that the Pixar/Disney collaboration was beginning, and fans were about to start receiving multiple films a year.
And as the popularity (and profits) of these films grew, so did the names of celebrity guest voices on the credit list. Besides the main characters of these movies, even small roles were now being brought to life by not only the crafty skills of computer animators but with the vocals of some of the Hollywood elite. Lesser characters were showcasing the talents like Steve Buscemi, Geoffrey Rush, and Christopher Plummer. Even Hollywood legends got in on the act, as the great Paul Newman lent his famous vocals to a certain character in "Cars."
Paul Newman is the doc of Radiator Springs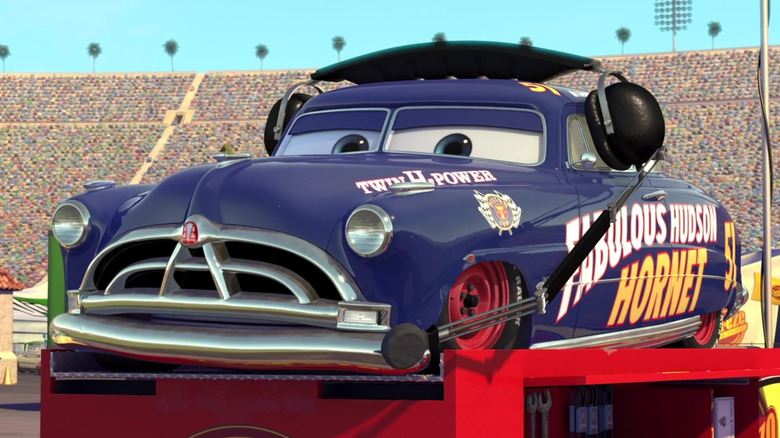 Pixar
For an actor, when you lend your voice to a movie that's created by Pixar Studios, it has the potential to reach multiple levels of success. Performers might see their animated characters turn up in a new TV series, toy sets, and even video games. And when your film becomes so popular, as "Cars" did, you may even see Disneyland build an entire park section, based on it.
Of course, with a bunch of these Pixar movies coming out over a couple of decades ago, it's easy to forget about some of the more interesting voices used for lesser-seen characters. In "Cars," fans were pleasantly surprised to hear the warm voice of Paul Newman when he provided life to Doc Hudson, the medical physician of Radiator Springs, the small town featured in the movie, who ends up becoming a mentor to Lightning McQueen (Owen Wilson).
Newman's character of Doc, embodied in a classic car, was something that the well-known car enthusiast was happy to jump on. In an interview with Reba Merrill, the Hollywood legend explained why it was special to him, bringing his passions for acting and racing cars together. "The combination is irresistible. I played a 1951 Hudson Hornet, and that was kind of fun," he said.
Newman, unfortunately, wasn't still around for the rest of the "Cars" ride, as the role ended up being his final one on film. Newman died from lung cancer in 2008, two years after the original film's release. However, Doc Hudson continued to live on and even made a flashback appearance in "Cars 3," when producers took an unused monologue from the first film to bring the character back to life.