Here's Where You Can Stream Michael Jackson's Moonwalker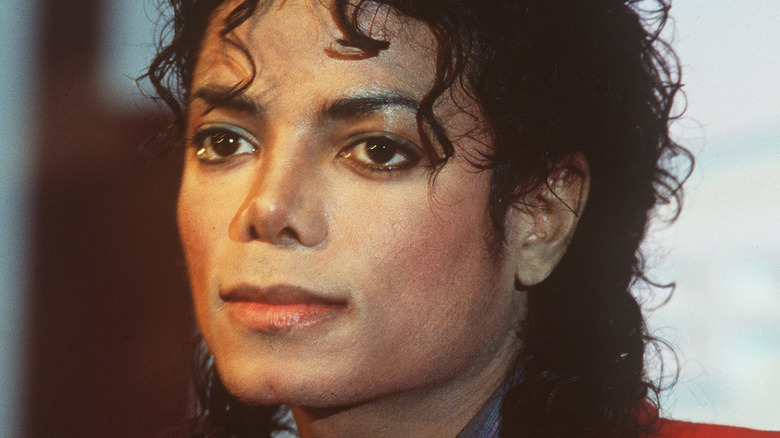 Dave Hogan/Getty Images
We may receive a commission on purchases made from links.
The world has a nasty habit of taking away icons too soon, but none may have been as tragic as the death of Michael Jackson. The King of Pop practically needs no introduction, as his achievements in the music industry alone have earned him a place in history that few can ever imagine to reach. His colorful assortment of iconic albums, tracks, and music videos including "Bad," "Thriller," "Beat It," and "Billie Jean" would help launch the artist into worldwide stardom, with his album, "Thriller," remaining amongst the most successful albums of all time (via CNBC). As August 29 would have been Jackson's 64th birthday, many are taking the time to remember and celebrate Jackson's many musical accomplishments. However, some may not be aware that music was not the only entertainment field that Jackson would branch off into.
At the height of his career, Jackson created an ambitious anthology feature film, 1988's "Michael Jackson's Moonwalker."  The film, named after Jackson's signature dance move, acts as a collection of experimental short films that chronicle Jackson's career over the years or act as long-form music videos to songs from his 1987 album "Bad." Although Jackson had appeared in films prior to this such as "The Wiz" and "Captain EO," this would be his first time taking charge of his own cinematic vision. While not as well known as some of Jackson's other exploits, the film remains a cult classic, one that is easy to find for fans old and new alike.
Moonwalker can be rented on Amazon Prime
Despite having the artist's name on the title, "Michael Jackson's Moonwalker" does not have the widest assortment of home media releases. The film was initially only released on VHS in the United States and never appeared on DVD or Blu-Ray in the country (via MTV). Instead, the film only received a U.K. Region Blu-Ray release. Thankfully, audiences can view Jackson's colorful vision on Amazon Prime, where the movie can either be rented or purchased.
As told by Jackson's manager at the time, Frank DiLeo, in a behind-the-scenes documentary, the film was thought up by Jackson when the artist was creating a storyline around his song, "Smooth Criminal." This expanded over time, as what began as a short story became a feature film that saw several Jackson songs receive their own narratives to be included. Jackson would then work on the film while simultaneously balancing his hectic "Bad" tour and producing his album of the same name. Jackson would fully finance the film, giving him complete creative control. The film's many segments had many notable names involved in their production. This included Will Vinton – best known for the creation of the California Raisins through his signature Claymation technique– who produced the "Speed Demon" segment. Colin Chilvers directed the "Smooth Criminal" segment and is best known for his effects work on the first three "Superman" films starring Christopher Reeve and the first "X-Men" film.