What Is The Song At The End Of She-Hulk Episode 3?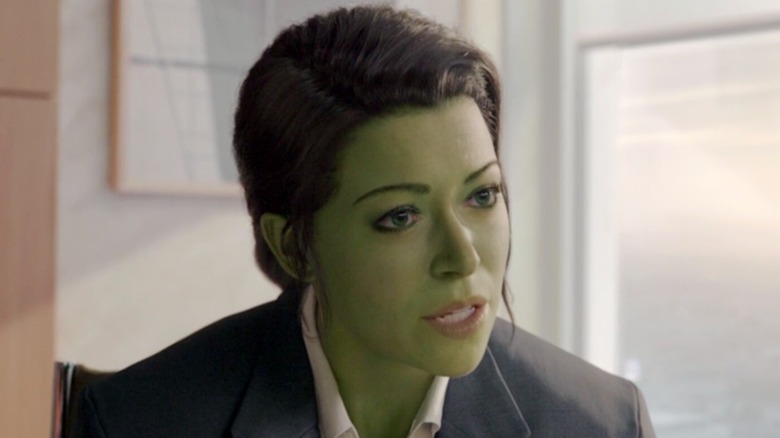 Marvel Studios/Disney+
Contains spoilers for "She-Hulk: Attorney at Law" Season 1, Episode 3
Episode 3 of "She-Hulk: Attorney at Law" sees Jennifer Walters, aka She-Hulk (Tatiana Maslany), settle into her new role as head of the superhuman law division at Goodman, Lieber, Kurtzberg & Holliway after losing her job at the Los Angeles County District Attorney's office in Episode 2 — and her first case isn't an easy one. She's tasked with representing Emil Blonsky, aka the Abomination (Tim Roth), at his parole hearing after being imprisoned for devastating Harlem at the end of "The Incredible Hulk."
Obviously, Blonsky's parole hearing is nearly derailed by the footage of the prisoner brawling with Wong (Benedict Wong) in the Macau fight club — which takes place in "Shang-Chi and the Legend of the Ten Rings" — and thankfully, the Sorcerer Supreme is (eventually) on hand to explain the situation. But the end of the episode features a rebellious song that could symbolize what Jen is going through and feeling in the series.
She-Hulk uses a feisty track by Yonaka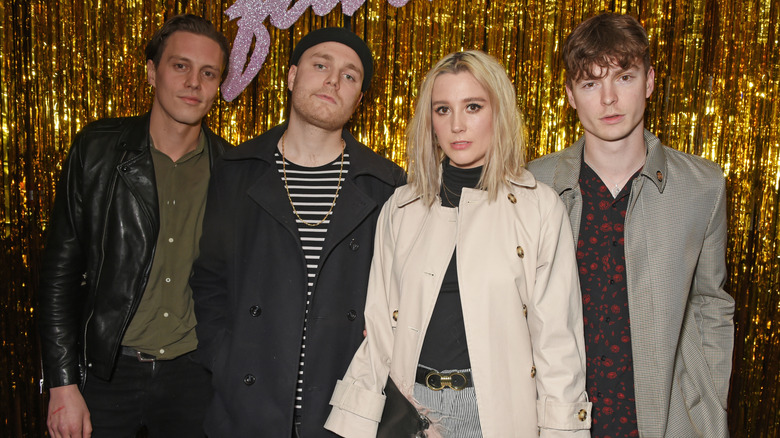 David M. Benett/Getty Images
Jen manages to win Blonsky's case by the end of Episode 3, with him being awarded parole from the supermax prison he's being held in. And just to add to her day, she fends off an attack from the Wrecking Crew with ease — with Yonaka's 2021 hit "Seize the Power" kicking in as the credits start to roll. It's an empowering alternative anthem that speaks to everything Jen is up against in the series.
In Episode 1, she makes it clear to Bruce that she's had to suppress her anger her whole life as a woman, noting that she has to restrain herself when she gets catcalled in the street and worries about being labeled "difficult" at work. But when she becomes She-Hulk, Jen reclaims her anger, standing against the world and its expectations of her. Not only does she continue to excel in her legal career, but she's also able to do it while hulking out at the same time.
That's why "Seize the Power" is the perfect song to end the episode on. Some of the lyrics, like "I don't need lessons, I do what I want, it's refreshing/ As soon as you taste independence, you start living life in the present," speak to Jen's defiance. And the song ends with "this power is yours, take it," which could easily be compared to how Jen is embracing her new identity. Let's hope the rest of the series features some top-tier tracks for the end credits.