House Of The Dragon Fans Were Impressed By The Cinematography In This Episode 2 Scene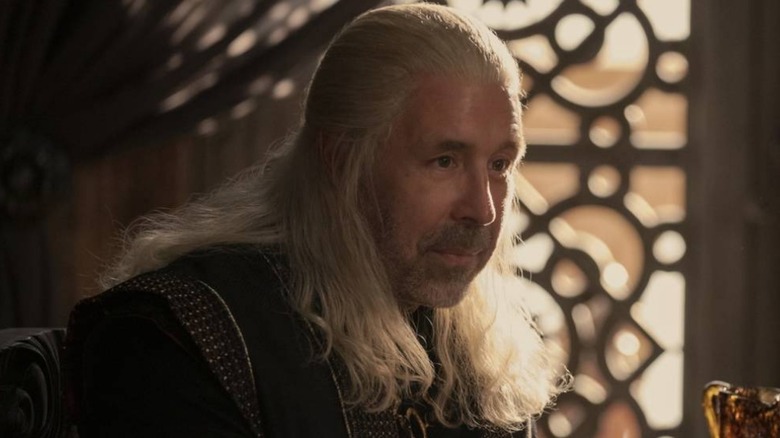 Ollie Upton/HBO
HBO's "Game of Thrones" spinoff series, "House of the Dragon," which tells the story of George R.R. Martin's prequel novel, "Fire and Blood," just dropped its second episode. Leading up to its release, Forbes released an article stating that the pilot episode alone had been seen by 20 million viewers, so an audience was almost assured moving forward, despite the massive hiccup which saw HBO Max crash around the Targaryen's ears. Now, with the story marching on, such errors are in the past, pleasantly ignored by anyone keen on seeing a few scaly monsters.
But dragons aren't the only pull for "House of the Dragon." The cast, which boasts the talents of high-profile names such as Matt Smith and Rhys Ifans, is stacked. The story, which has been touted as being respectful to women in a way as yet unheard of in a Martin tale, is blatantly different than what was promised by marketing, so it's simultaneously controversial and morbidly interesting. And yet, all that aside, there are other reasons one might find themselves intrigued by the high fantasy series. Here's what fans who took to Reddit had to say about a surprising bit of quality cinematography in the second episode. 
The crab sequence was unforgettable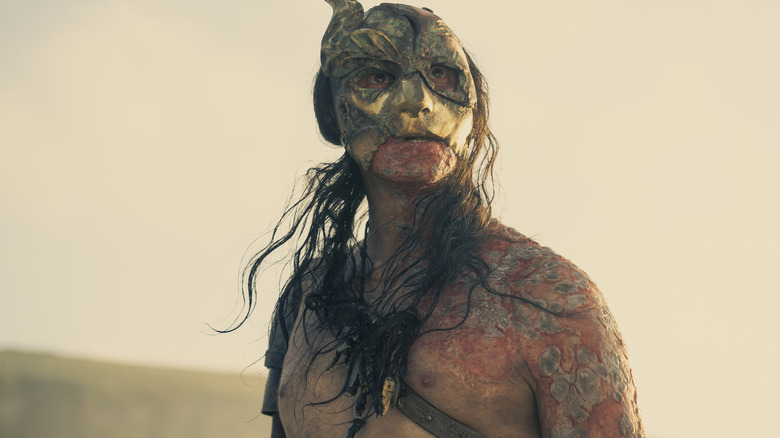 Ollie Upton/HBO
In a subreddit dedicated to the series, u/mwthecool hosted a discussion board for the second episode of "House of the Dragon," entitled "The Rogue Prince." The discussion post has so far garnered approximately 5,200 comments, meaning that viewers are imminently eager to share their thoughts and opinions. Considering how King Viserys Targaryen (Paddy Considine) continued a time-honored "Game of Thrones" tradition by announcing his betrothal to a minor, it's hardly surprising that there were a few talking points to contend with. One of the few matters of discussion that didn't gravitate towards legally assaulting minors came from u/thegoat266, who said, "Those shots with the crabs and the crab people were really dope."
For those who haven't seen it yet, the whole crab thing might be strange, as it's entirely new to the series. "The Rogue Prince" starts off with a harsh sequence depicting crabs on a beach crawling around and through the injuries and skeletons of dead sailors ... as well as around and through the wounds and skeletons of almost dead sailors. These shots, which bookend the episode, are punctuated by the screams of the tortured. It's not likely that viewers will forget them soon. 
Inverse details some of the actions we might see play out in the following episodes of "House of the Dragon." Suffice it to say, the Crabfeeder is a formidable foe, who is certainly going to function as a thorn in the Targaryens' side in plenty more breathtaking sequences.