Jeff Goldblum Reacted The Same Way As The Rest Of Us To Watching Jurassic Park For The First Time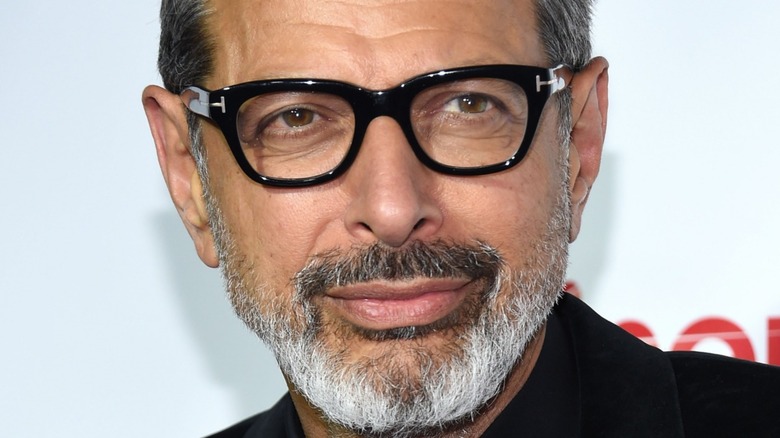 DFree/Shutterstock
Summer 2023 marks the 30th anniversary of "Jurassic Park," and like many of director Steven Spielberg's classics, it remains immensely popular with audiences today. The movie challenged ideas of what is possible with both CGI and state-of-the-art animatronics by depicting living, breathing dinosaurs in textures and tones that mesmerized viewers. It's difficult to fully capture the sense of wonder moviegoers felt watching it in 1993, although it remains fans' favorite of the six "Jurassic" films.
When "Jurassic Park" first roared into movie theaters, its PG-13 rating from the MPAA was valid since it terrified small kids (via CBC). Some of its scenes aged poorly and the science of the plot was a bit outlandish, but the dinosaurs and action sequences rightly placed the movie as both a box office and a critical success (via Rotten Tomatoes). Filmgoers had simply never seen anything quite like it before. As it turns out, Jeff Goldblum, who appeared in "Jurassic Park" and three of its five sequels as Dr. Ian Malcolm, had similar thoughts as audiences at the time of the original film's release.
Jeff Goldblum screamed his head off when watching Jurassic Park for the first time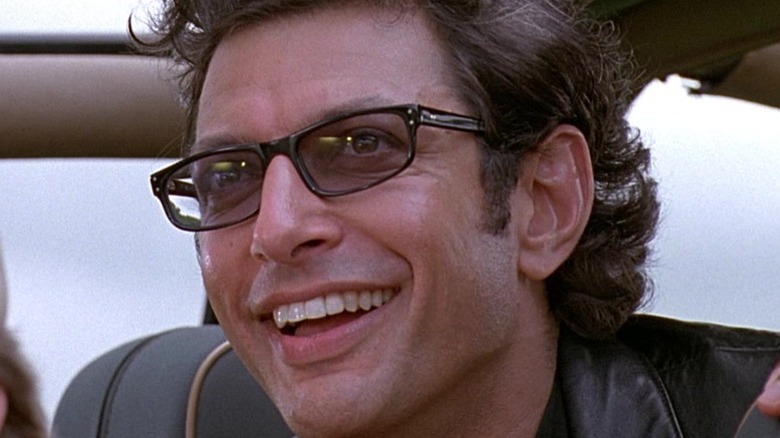 Universal Pictures
Jeff Goldblum was asked about his reaction to seeing the movie for the first time in a 1993 press interview (via Reelin' in the Years), responding, "I was just thrilled. I was blown away. I was screaming my head off. I saw it in a screening room with a few other people, and I can't wait to see it again. The dinosaurs are so incredible."
As beloved as Dr. Ian Malcolm is, the character was almost cut from the script, as the actor confirmed in an interview promoting "Jurassic World Dominion" on "The Late Late Show with James Corden." Goldblum said, "We had a meeting, and they said, 'Read this book,' [by] Michael Crichton, and there's this part in it, and [Spielberg] met me, and he said, 'This is moot at this point, I think, because [the script is] going through revisions, and the part is no more.'" Thankfully, it seems as though Goldblum expressing his passion for the character, as well as the revolving door of script changes, led to Dr. Malcolm's staying in the film.