You Won't Believe Who Wanted To Play Morpheus In An Early Version Of The Sandman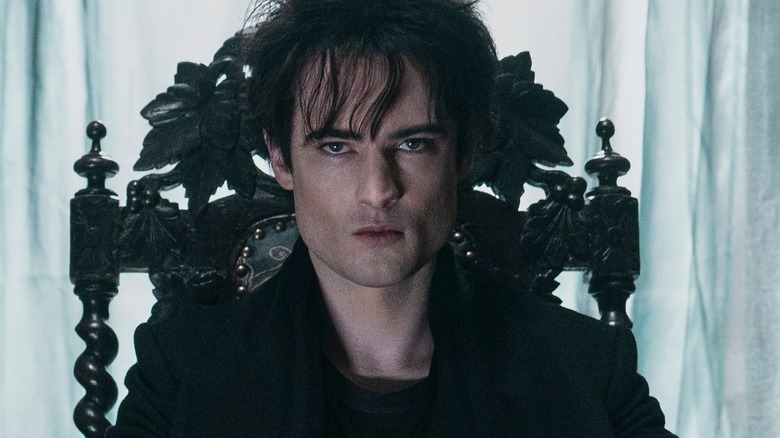 Liam Daniel/Netflix
"The Sandman" is off to a roaring success of a start on Netflix. The dark fantasy series has been in the no. 1 spot in terms of hours watched among Netflix's TV offerings for each week since the series first debuted on August 5. "The Sandman" follows Morpheus (Tom Sturridge), also known as Dream, and features a myriad of plots that take place across different times, spaces, and realms of existence. The prestige of the Neil Gaiman source material is no doubt a big factor in the show's early success, but the impressive cast that was assembled for the project — including Sturridge, Patton Oswalt, Gwendoline Christie, and Kirby Howell-Baptiste — also likely played a big role. 
Notably, there have been several attempts to adapt "The Sandman" over the decades since the first issue of the original comic was released way back in 1988. And there was a pretty surprising candidate interested in taking on the main role in one of these possible adaptations.
Michael Jackson wanted to play Morpheus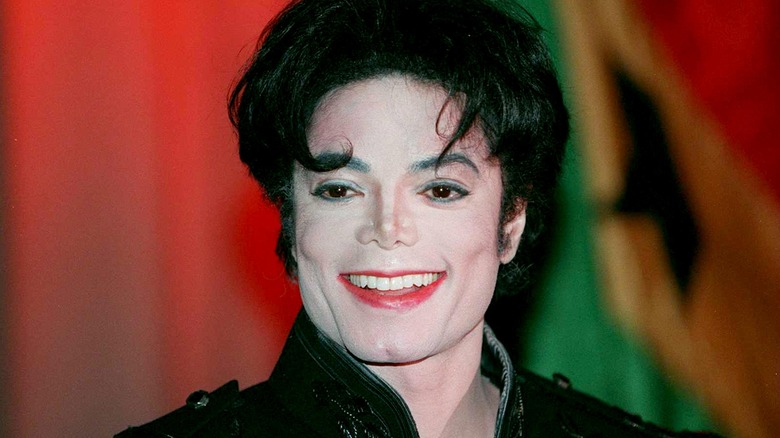 Andrew Shawaf/Getty Images
"The Sandman" author Neil Gaiman revealed in an interview with the "Happy Sad Confused" podcast (via Twitter) that pop star Michael Jackson was vying for the part of Morpheus back in the '90s. "By 1996, I was being taken to Warners, where the then-president of Warner Bros. sat me down and told me that Michael Jackson had phoned him the day before and asked him if he could star as Morpheus in The Sandman," Gaiman said.
While Jackson did have the beguiling, ethereal nature required for the character, it's hard to see him pulling off the commanding tone of menace that often permeates Morpheus' dialogue in the series. Furthermore, Jackson was already a lightning rod for controversy, even in the '90s (via NPR).
Although a live-action adaptation of "The Sandman" took decades to get off the ground, fans are no doubt happy that Tom Sturridge ended up snagging the part as his pitch-perfect delivery of the character is one of the best parts of the Netflix series. Here's hoping we get to see more of him in another season of the show.