Are Drew Barrymore And Cameron Diaz From Charlie's Angels Friends In Real Life?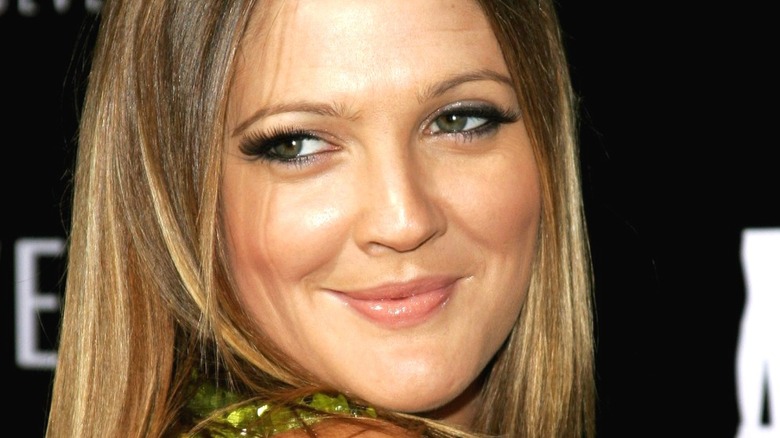 Tinseltown/Shutterstock
If someone says the names Cameron Diaz and Drew Barrymore to you, your mind should immediately go to "Charlie's Angels." The women co-starred alongside Lucy Liu in the early aughts films and had tremendous chemistry. The women never appeared together in another movie, both trekking off on different career paths. The two were inseparable during press tours at the time and popped up at all sorts of social events together, but that was over 20 years ago. 
According to Forbes, Diaz recently returned to acting after quitting the movie industry eight years ago. The actress's break took her out of the spotlight, while Barrymore remained front and center with new films and a daytime talk show. Were the two able to stay close over the years, or was their friendship from their "Charlie's Angels" days something that fizzled out? If you've followed the duo, the answer should be pretty obvious.
Cameron Diaz and Drew Barrymore are best friends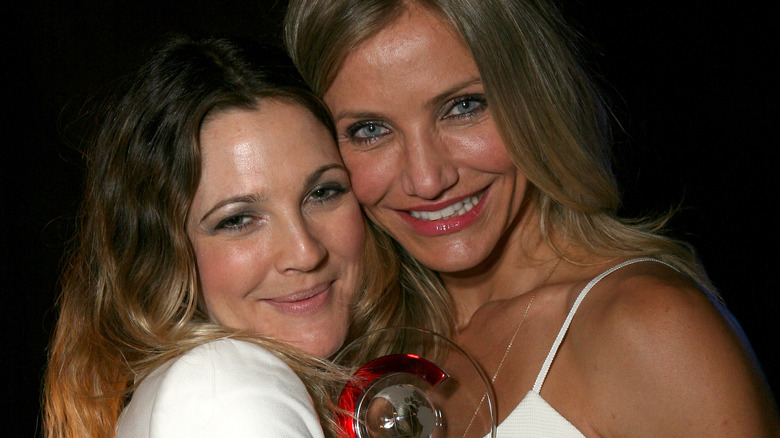 Ryan Miller/Getty Images
Drew Barrymore and Cameron Diaz are absolutely friends in real life. Best friends, in fact. Their relationship began long before "Charlie's Angels" in 2000. During an Instagram Live session in 2021 (via People), Barrymore and Diaz chatted about their 30-year friendship. "We met when I was 14 and she was 16. I was working at a coffee house and she was a junior model," Barrymore revealed. "She's still my bestie and sistie — sistie?"
"We've experienced birth, life, death, marriage, divorce—highs and lows, work, boyfriends, friends, travel—there is nothing we haven't done together," Barrymore added of their bond. The two also discussed how they always text each other when they're getting ready and that Diaz has taught Barrymore everything about cooking. "The thing that I love about our friendship is that we have been there in all the big and important moments, we've also been there in the small moments and the casual moments and the reason we are such good friends is because it's real and we go through real stuff with each other. It's not a Hollywood fairytale," Barrymore also said.
Diaz appeared on her sistie's talk show, "Drew," as a surprise guest for Barrymore's birthday special. The two immediately started talking in what seemed like their own language, just making noises at one another as they laughed. Barrymore and Diaz also revealed they call one another Poo Poo.