2 Broke Girls' Beth Behrs Dishes On Her Ideal Storyline For A Possible Reboot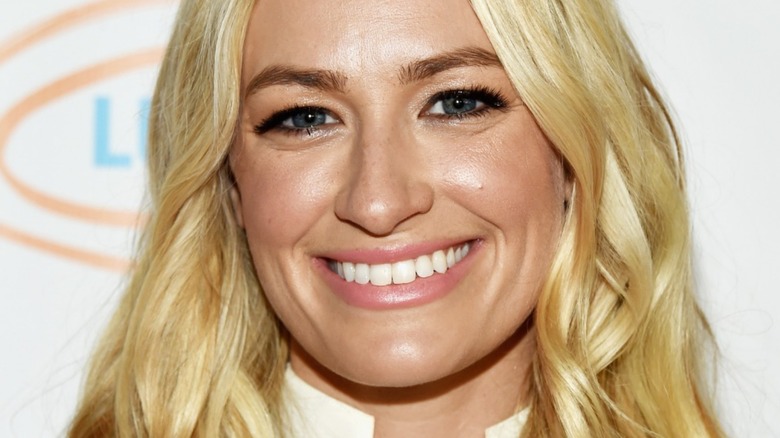 Amanda Edwards/Getty Images
When the CBS sitcom "2 Broke Girls" came to an abrupt end back in 2017, it understandably disappointed everyone associated with the show. After a great six-season run, which earned the series a substantial fan following, it unexpectedly succumbed to negative reviews from critics, declining TV ratings, and a gradually decreasing viewership, among many other issues. Nevertheless, the stars were extremely disappointed at the show's untimely demise. So much so that Beth Behrs, who played Caroline on the series, and Kat Dennings, who played Max (the other "broke girl"), still often talk about how they never got to properly wrap things up. "Kat [Dennings] and I always talk about how we never got to say goodbye. They sort of canceled us. Nobody was expecting it, including the writers, so we never got to see what happened to the girls, which was kind of a bummer," Behrs said in an Instagram Live interview with Hollywood Life.
In the same interview, Behrs revealed that although she hasn't discussed any possible reboots of "2 Broke Girls" with Dennings, she has some ideas as to what she would love to see happen in the lives of Caroline and Max.
Beth Behrs would love to see what happened to the 2 Broke Girls after the show's events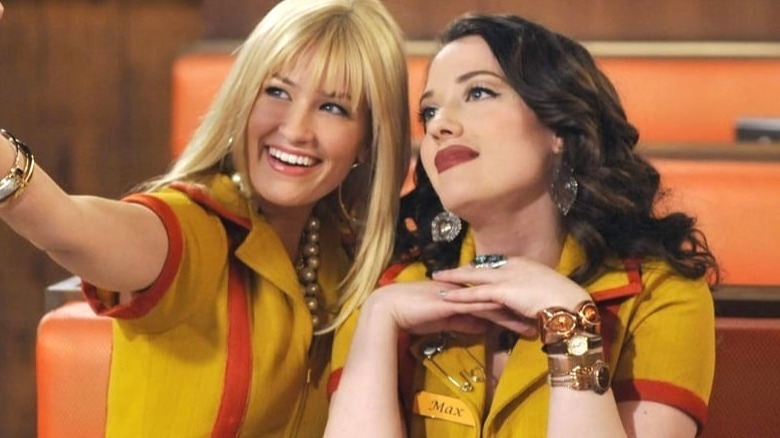 CBS
"2 Broke Girls" follows the lives of Caroline and Max, two women from vastly different backgrounds who work at a diner to make ends meet while being ambitious about opening their own cupcake business. However, the show never reached the point where their dreams found fruition. Since the show revolves around these two being "broke," a somewhat logical conclusion of the show would have been to perhaps show an improvement of their situation, and that is exactly where Beth Behrs' vision of the show's hypothetical reboot comes from. In the Hollywood Life interview, she said, "It would be cool to know what happened to those girls ... I hope they're very rich. Very, very rich! That would be my dream, if that's what the movie or whatever it was, would be so fun to see them be rich for once would be so funny."
As for how the duo becomes rich, Behrs factored in their ambition for the cupcake business into her headcanon. According to her, the girls could have franchised their dessert bar so that they're more visible while also "living their best lives in New York City."
The internet is divided over whether it wants more of Caroline and Max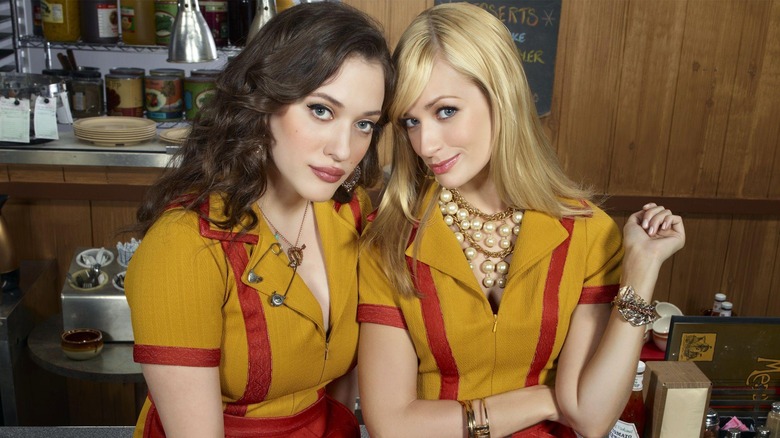 CBS
Beth Behr's vision could have been a great reboot/conclusion to the televised lives of the two broke girls, and the tweets from disappointed fans suggest that some also want some closure. However, a large number of opinionated users on Reddit are actually relieved that the show ended, no matter how sudden the ending was. One particular post on r/television subreddit called the series "dumb, sexist, ignorant and predictive," something The Hollywood Reporter kind of agreed with in its review of the show published in 2011. Another post on the same subreddit goes on a bit of a rant, saying that it "feels like one long Family Guy or SNL skit about how f****** horrible popular sitcoms and laugh tracks are."
Currently, both the haters and fans of the show can hold their horses, because as of now, the rumors concerning a "2 Broke Girls" reboot seem to be mere conjecture.