The One Thing Elizabeth Taylor Took Home From National Velvet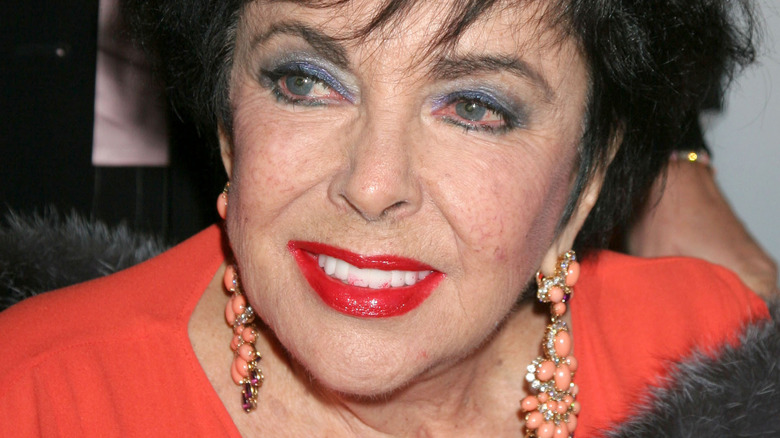 Kathy Hutchins/Shutterstock
Elizabeth Taylor was known for her wide range of movie roles, but one of her most iconic films came early in her career. The late Hollywood legend started in the business as a child in the film "Lassie Come Home" and went on to play everyone from Cleopatra to a campy ice queen on the daytime soap, "General Hospital," per IMDb.
Taylor won two Oscars during her career, for "Butterfield 8" in 1961 and "Who's Afraid of Virginia Woolf?" six years later, but she was a standout two decades earlier in the movie "National Velvet." Taylor was just 12 years old when she played Velvet Brown, a young animal lover who longed to enter her horse, named "The Pie," into the Grand National horse race.
Taylor once told Interview magazine that she "longed" to be in "National Velvet" because it didn't feel like an acting job. "I longed to be in it because it was me. That was me," she said. "And I chose the horse. He was a wild, thoroughbred racehorse that nobody else could ride and, of course, that thrilled me to the core and made me his and he mine."
Taylor started riding horses at age three, so she was comfortable with the riding scenes from the get-go, especially with this particular animal. While filming "National Velvet," the future movie star would leave for the studio early to sneak in extra riding sessions with her equine co-star. And she ended up getting a supersized souvenir once filming wrapped in 1944.
Elizabeth Taylor took home the best souvenir of all after filming National Velvet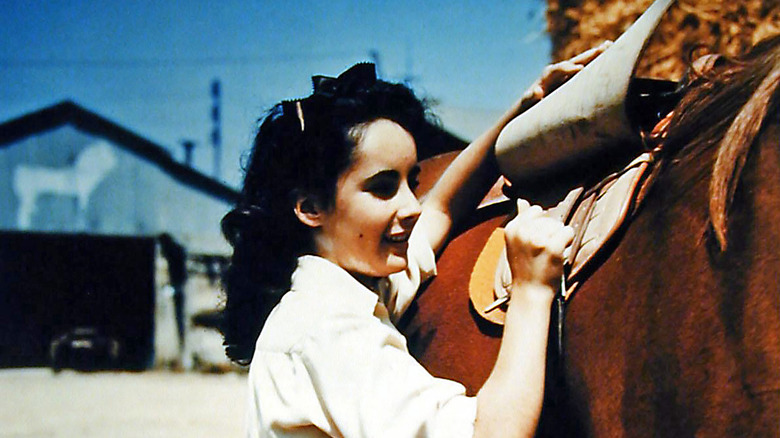 United Archives/Getty Images
In "National Velvet," Elizabeth Taylor's character says, "Every day I pray to God to give me horses. Wonderful horses." And that wish came true — in real life. In a 1997 interview with Barbara Walters (via YouTube), it was revealed that after "National Velvet" wrapped, Taylor was allowed to keep her co-star horse for the rest of its life.
It was Taylor who actually got the horse the part in "National Velvet." The young star had become familiar with the 7-year-old thoroughbred, whose real name was King Charles, during riding sessions at the county club her family belonged to, and she handpicked him to play Velvet Brown's horse, per Horse & Hound. The child actor's undeniable bond with her equine companion strengthened during filming, and Taylor even asked if she could keep King Charles, according to Vogue UK. Amazingly, famed movie producer Louis B. Mayer gifted Taylor the beloved horse for her thirteenth birthday.
"I think 'Velvet' is still the most exciting film I've ever done," Taylor once said, per AFI.com. "And at the end, to be given the horse on my thirteenth birthday — well, it was one of the moments of my life."