The Umbrella Academy's Robert Sheehan Reveals His Favorite Season 3 Moment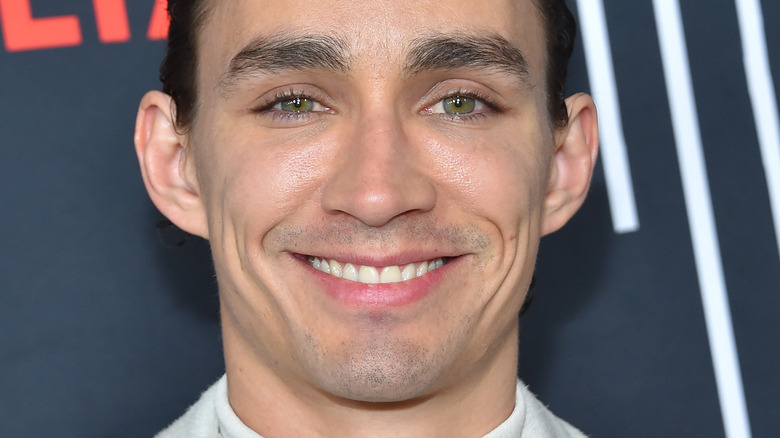 DFree/Shutterstock
"The Umbrella Academy" fans may be shocked by the bittersweet news of the show's impending final season. Still, it is without question that the series has repeatedly pushed the boundaries of television. With so many highly creative scenes to choose from, finding a favorite moment from the series could be a challenging task. 
Fans of the show took to Reddit to discuss their favorites, with each having a different top five. One scene that frequently pops up is the "Footloose" dance battle between the Umbrella and Sparrow Academies. While fans loved the dance number, the cast listed other scenes that ranked as their favorite moments from Season 3. 
During their interview with MTV, most of the main cast revealed their favorite scenes from the show. Ritu Arya (Lila Pitts) thought Luther's musical number was fantastic. David Castañeda (Diego Hargreeves) picked an intimate scene between his character and Lila, Tom Hopper's (Luther Hargreeves) choice was the wedding episode, and Aidan Gallagher (Five Hargreeves) enjoyed his trip to Amish country (via MTV News). 
However, Robert Sheehan, who plays Klaus Hargreeves, a fan favorite on "The Umbrella Academy," had an interesting scene as his favorite. 
Robert Sheehan thinks highly of Klaus' carpet scene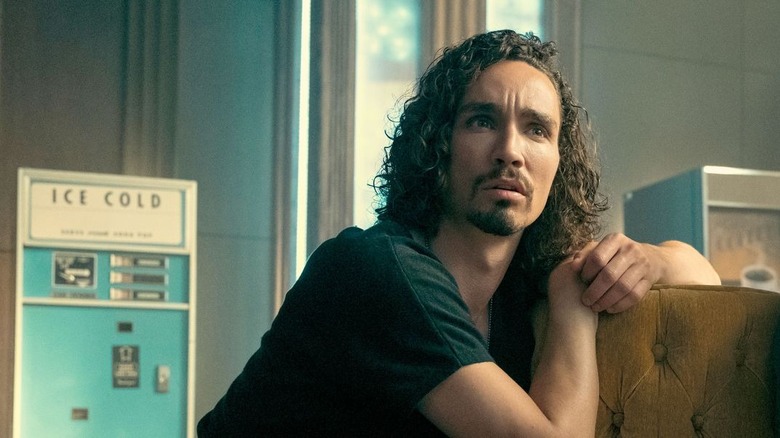 Netflix
The scene in question, found in Season 3, Episode 5, featured Diego and Stanley (Javon Walton) wrapping up a then-dead Klaus in a rug. Diego carries his brother's corpse into an elevator, where Klaus unexpectedly comes back to life, and chaos ensues. 
Robert Sheehan says the moment of the three characters screaming in the elevator is near and dear to his heart. The actor cited the drastic mood shift for liking the scene so much. What starts as a very dark and sad moment, with Diego planning how to break the news of his brother's death to the rest of the family, quickly turns into comedy when Klaus resurrects himself. "That was very, very, very fun to watch back, and very fun to shoot on the day," Sheehan said to MTV News. 
David Castañeda echoed Sheehan's opinion, saying he would have also chosen that scene as his favorite. He then goes into the challenges that went into perfecting the scene. Sheehan, sweaty and unable to move while wrapped up in the carpet, required Castañeda to help him get the carpet hairs out of his mouth while also ensuring Sheehan's face was visible to the camera. 
"It was like; it was the most sheddy carpet of all time. It was a very, very shag carpet," Sheehan explained.