Who Did Eliza Dushku Play On That '70s Show?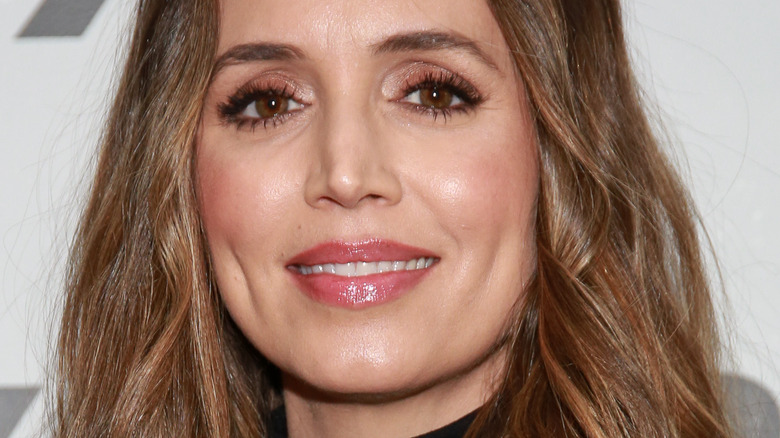 Jason Mendez/Getty Images
The anticipation for the release of "That '90s Show," a sequel series to "That '70s Show," is likely building for fans. Although it was confirmed that multiple members of the original cast would be returning (via Variety), "That '90s Show" is set to feature fresh faces for audiences to follow this time around (via The Hollywood Reporter). While "That '70s Show" aired on Fox, it was highly popular amongst audiences, earning itself a Primetime Emmy in 1999 (via Emmys). This meant, similar to other long-term series full of a-list stars like "Law & Order: SVU," many actors and actresses who were famous or would become famous had brief guest spots on "That '70s Show."
A few were specifically involved with Fez (Wilmer Valderrama), including Justin Long. He played the character of Andrew, a friend from Fez's home country (via Insider). Lindsay Lohan also appeared as a love interest at a local salon for Fez and Kelso in the "Mother's Little Helper." Dwayne Johnson even appeared as a dramatized version of his father during Season 1 (per IMDb).
However, fans may not know that the series even featured a star from a show that changed TV, "Buffy the Vampire Slayer" — actress Eliza Dushku.
Eliza Dushku played Sizzling Sarah on That '70s Show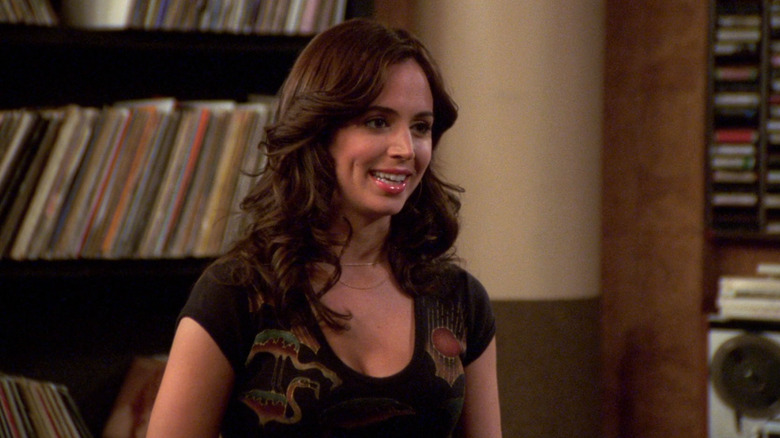 Fox
Eliza Dushku earned a lot of fame from playing the role of Faith Lehane in "Buffy the Vampire Slayer" from 1998 to 2003. She was an ally to Buffy (Sarah Michelle Gellar) despite a few bumps and nearly being killed by Buffy. Just after her time on the show, in 2005, Dushku would go on to guest star in "That '70s Show" as Sizzling Sarah in "It's All Over Now." During the episode, Sarah plays a significant role in the storyline of Donna Pinciotti (Laura Prepon), as she is a new radio assistant who receives more attention. Ultimately, Sarah's willingness to pose in a bikini instead of Donna gets Donna fired from her job, angering her even further.
Dushku only appeared as Sarah in this singular episode, moving on to other projects after that. She would star in her own short-lived series "Dollhouse" from 2009 to 2010 with creator Joss Whedon, who was a writer on "Buffy the Vampire Slayer" before his rise to direct blockbusters like "Avengers: Age of Ultron." However, Dushku hasn't appeared in any other projects since 2017, when she played a recurring character on "Bull" and appeared in the TV movie "The Saint" (via IMDb). However, in 2019, she revealed to Boston Magazine that she was excited to be married and finish her bachelor's, noting a desire to be heavily involved in politics.