How Long Is The Umbrella Academy Comic Compared To The Netflix Show?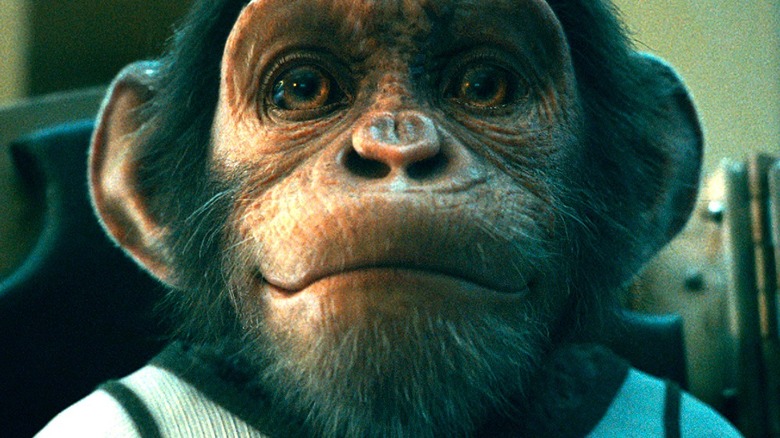 Netflix
Exploring family dynamics, superpowers, and utter chaos are specialties for the Netflix series "The Umbrella Academy." The show first aired in 2019, and now fans of "The Umbrella Academy" may be shocked by the bittersweet news that the show has been renewed for its fourth and final season (via Variety). "The Umbrella Academy" is based on the comic book series of the same name created by Gerard Way and Gabriel Bá. The first comic, "The Umbrella Academy: Apocalypse Suite," hit the shelves in 2007 after Dark Horse Comics' release.
As with all adaptations, there are differences between the comics and the live-action series. Some are more noticeable than others, depending on how familiar audiences are with the source material. Fans of the show may want to dive deeper into the lives of the Hargreeves family, and the good news is, after watching well over a day's worth of "The Umbrella Academy" on Netflix, reading the comics may not seem as much of a time investment. So how long is "The Umbrella Academy" comic book series compared to its counterpart?
There's several volumes of The Umbrella Academy and a few extras too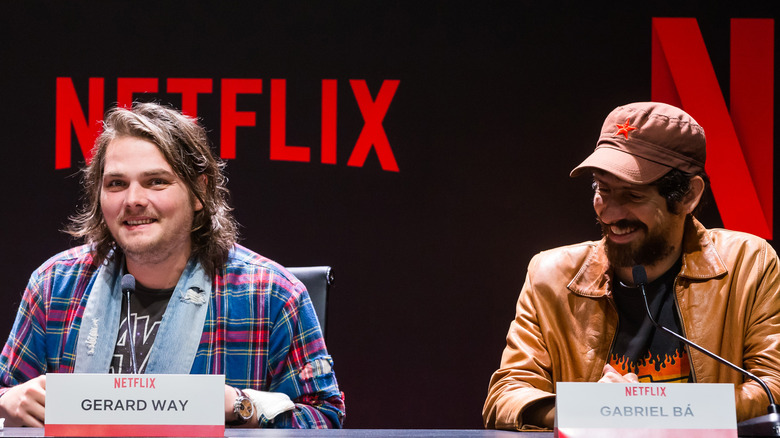 Alexandre Schneider/Getty Images
Over ten years passed between the release of the first "The Umbrella Academy" comic book and the network show's creation, meaning that the comic's creators had a lot to look back on when the series got picked up. The comics now have three volumes totaling 19 chapters with a few extras in the mix, like "The Umbrella Academy: One Shot" and "Hazel and Cha Cha Save Christmas" (via Dark Horse Comics). So there's plenty of reading material for those who can't stand watching "The Umbrella Academy" in its live-action form.
Back in 2019, Gerard Way was interviewed by NME and asked how strange it was for him to look back on all of his past work as the series came to life. "Really weird. Because I'm a totally different person to who I was when I first wrote it. The new installments of the comic, like 'Hotel Oblivion,' are more of a reflection of the person I am now. There's more of the humility I've discovered in there. Or the wisdom I've acquired. But the show manages to go deeper than we could with the comics."
Fans that have fallen in love with the live-action adaptation will be overjoyed to know that the comics include plenty more regarding characters, storylines, and abilities. While the show and the comics are different, "The Umbrella Academy" director Steve Blackman and the rest of the cast and crew continue to impress viewers by bringing such a unique world to life.