George R.R. Martin Confirms Syfy Is Adapting Nightflyers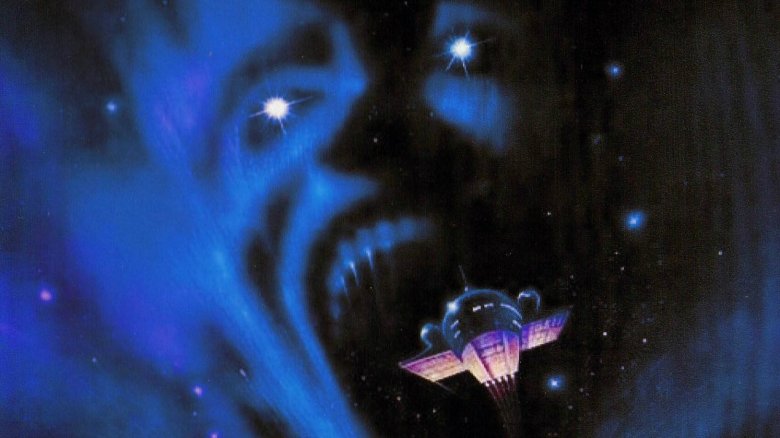 The Vista Organization
There's a new TV series coming from the mind of George R.R. Martin and it'll be very different than Game of Thrones.
The author of the books that inspired HBO's landmark series confirmed on his Livejournal (which apparently still exists) that Syfy will produce a 10-episode season based on his 1980 horror novella Nightflyers. We knew the cable network greenlit a pilot about five months ago, but this is the first we've heard about a full season. The novella was previously adapted into a film back in 1987.
The story centers on eight scientists and a powerful telepath who travel to the edge of the solar system in hopes of contacting alien life. They travel on the Nightflyer, a ship with a small crew and a reclusive captain. But when horrifying and violent things start happening, they all begin to question each other and realize that survival might be more difficult than they thought.
Martin said he didn't know Syfy had acquired the television rights to the series until last May, and he only recently met with creator Jeff Buhler (The Midnight Meat Train) and showrunner Daniel Cerone (Constantine, The Blacklist).
"We had a great meeting, and I was impressed by their enthusiasm and their plans for the series," Martin said. "While it departs considerably from my novella in certain details, the essence of the story remains the same–and I thought the teleplay was quite strong on its own terms, and a good launching point for a series."
Martin admitted that he was at first "baffled as to how they hoped to get a series out of my story," but he's definitely into it now. Although he couldn't reveal anything about the cast, he said the choices so far have "pleased me more than I can possibly say."
The series will be filmed in Ireland near where production is underway for the final season of Game of Thrones. "I'd love to go over there and kill two birds with one flight by visiting both the [Game of Thrones] and Nightflyers sets," he said.
Nightflyers is expected to premiere on Syfy in late July, and it should give fans something to watch if Game of Thrones doesn't return until 2019.