Why Some Fans Of The Blacklist Are Comparing It To Dexter And Game Of Thrones
Since its beginning, "The Blacklist" has devised a compelling show on a foundation of questions. Who is Liz's (Megan Boone) father? What is Red's (James Spader) true identity? Will Red ever tire of his fedora? Many of these questions have yet to be answered, but that is the nature of the series. As soon as Red gives up his freedom and turns himself into the FBI in the first episode, the fans were overwhelmed with mysteries. Liz's husband Tom (Ryan Eggold) is revealed to be a double agent of sorts and everyone suspects that Red is related to Liz in some way.
Now going into its tenth season, many of these questions have yet to be resolved. Much of the original cast has been sacrificed (RIP Liz and Tom) while Red continues to play his wicked games. But as much as it is entertaining to see Spader pull off his witty one-liners, many fans can't help but compare the series to other popular series. And when it comes to other long-running shows such as "Dexter" and "Game of Thrones," viewers have noticed one glaring similarity.
Fans agree the show has gone on for too long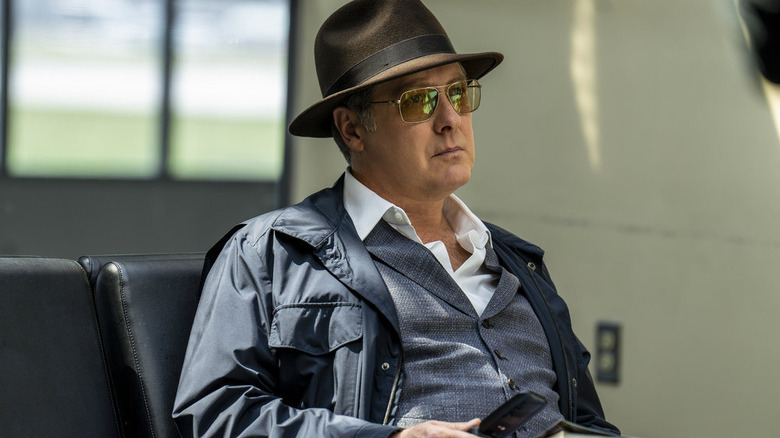 Zach Dilgard/NBC
When looking at the trajectory of the series, it isn't hard to see why fans are so conflicted about "The Blacklist Season 10." The once strong premise has been chugging along for a decade and, at a certain point, the show will run out of prominent characters to kill off. Fans on Reddit were unimpressed by the fact there is no foreseeable end to the long-running series.
"The fact that there's no final season announced means... The show will only continue to get worse," posted u/Death-0. They went on to say: "So once fans start to drop off like myself they will quickly throw together some ending that is satisfying to no one. It's Dexter and Game of Thrones all over again." The show is certainly one of NBC's most popular current programs, but fans seem to contend that there is only one reason why fans keep tuning in. As u/mahoma_alloush1 pointed out: "[S]pader had/still carrying the show since the last 5 seasons." But the most significant reason why the series has fallen off has got to be one character in particular.
"The Liz-Red thing WAS the show," u/fidelio123 wrote. The Liz and Red dynamic was the whole story conceit, and with her gone, "The Blacklist" has unequivocally jumped the shark. Liz's tragic death was the nail in the coffin for many viewers.
Dexter failed not once, but twice
It may be some time before fans let go of the divisive "Game of Thrones" finale. After eight seasons of hype, the fantasy series sent a shockwave of disappointment felt by fans and critics alike. And while "House of the Dragon" hopes to ignore the Season 8 backlash, the same cannot be said for "Dexter." Another example of a faulty conclusion, the series about the serial killer who kills serial killers disappointed viewers a second time when it continued on Showtime as a limited series.
"Dexter: New Blood" came about after fans reacted aggressively against the controversy of "Dexter" Season 8. With the death of Dexter's (Michael C. Hall) foster sister Deb (Jennifer Carpenter) and subsequently abandoning his son with Hannah (Yvonne Stahovski) to become a lumberjack, praise was certainly lacking. But when the finale of the limited series rolled around in 2021, fans felt just as much disappointment. Dexter does not ultimately reconcile with his son Harrison (Jack Alcott), who instead deals his father's killing blow in a nihilistic ending. Hall attributes the fan reaction to the love that many viewers foster toward the serial killer but also dispensed a very Dexter-like retort.
"People moaned about an ending that was admittedly open-ended and without any sense of closure," Hall remarked to Los Angeles Times, going on to add: "I guess you have to be careful what you wish for."