Adam Sandler And Jennifer Aniston Agree These Celebs Would Be The Culprits In A Murder Mystery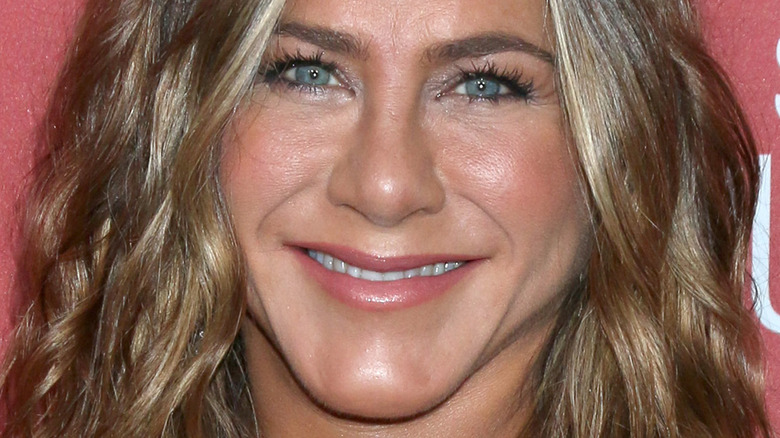 Kathy Hutchins/Shutterstock
Murder mysteries are all the rage these days. The genre continues to prosper with recent hits like "Knives Out" and the 2017 rendition of "Murder on the Orient Express" and has a strong legacy with the likes of "Clue" and the live-action animation-hybrid "Who Framed Roger Rabbit?" With so many different stories available to tell, thanks to the expansive nature of the genre, it's no surprise that Adam Sandler decided to take a stab at 2019's "Murder Mystery." Co-starring Jennifer Aniston, the film sees two American tourists embroiled in a murder mystery when they accept an offer to vacation with a European billionaire (Luke Evans) on his yacht.
The comedy proved to be another hit in Netflix and Sandler's ongoing collaboration, with 73 million households watching the film during its first month of release, according to the streamer's metrics (via Deadline). The murder mystery outing proved so successful that Netflix commissioned a "Murder Mystery 2," which will see Sandler and Aniston return. Deadline says the couple will be embroiled in a mystery that sees them heading to Paris and the Caribbean.
While details are slim on the upcoming "Murder Mystery" sequel, it will be interesting to see who the culprit is this time. Sandler and Aniston are Hollywood veterans, who have dominated the industry for the last three decades, and have made many friends in that time. So, who do they think would be the best at being a murderer regarding celebrity culprits?
Adam Sander and Jennifer Aniston think late night hosts and members from the Friends cast would be great murderers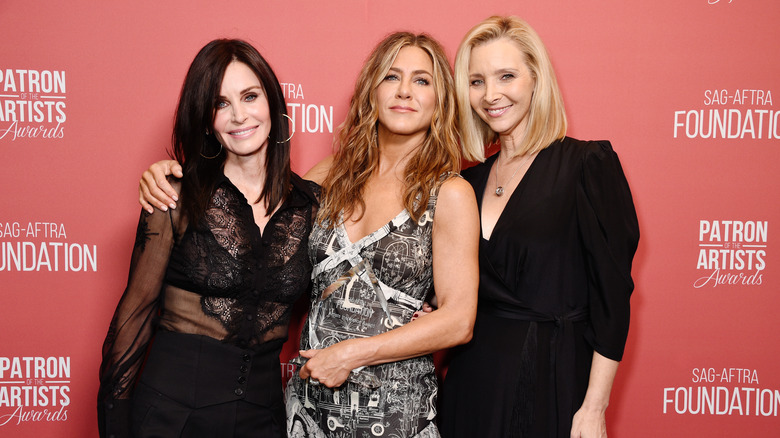 Gregg Deguire/Getty Images
In an interview with Entertainment Tonight, "Murder Mystery" stars Adam Sandler and Jennifer Aniston were asked which celebrities would be the murderers if they held a murder mystery dinner. "Oh, Conan O'Brien would be amazing," said Sandler. O'Brien notably served as a writer on "Saturday Night Live" while Sandler was in the cast. Aniston continued by mentioning that Jimmy Fallon, another talk show host and comedian, would make for a great murderer during a dinner party. "A lovable [murderer,] that's why you know that it was him ... that's good though, you want to not suspect it," Aniston said of "The Tonight Show" steward.
Aniston debated which of her "Friends" castmates would make for a great murder mystery culprit. "Courtney [Cox], no! Lisa Kudrow would be the best," Aniston said. Sandler agreed with her choice, saying, "I'd still be on [Lisa's] side, even during the murdering. I'd be like, 'I guess this person deserves it,' Lisa's so nice."
Sandler is known to have celebrity cameos in his films, so it wouldn't be surprising to see if any of the late-night hosts or "Friends" actors could pop up in future films. As a matter of fact, Cox made a cameo appearance in Sandler's "The Longest Yard" (via IMDb).