Disney+ Spiderwick Chronicles Series Has Found The Perfect Lead Villain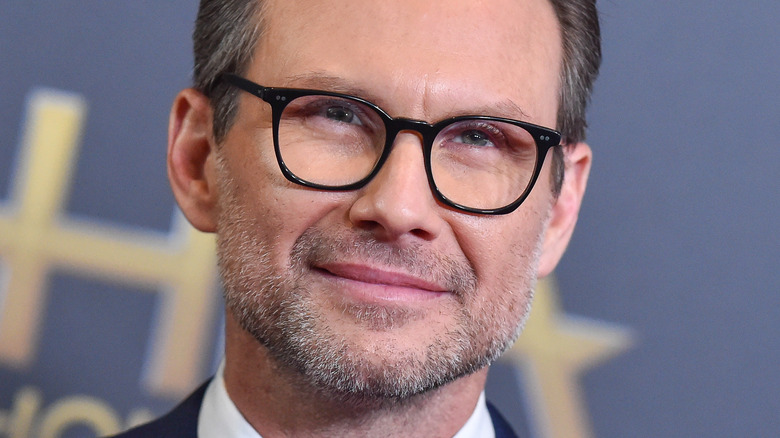 DFree/Shutterstock
When movie executives saw the money that could be made with young adult books after the "Harry Potter" franchise exploded, it wasn't long before every studio was trying to achieve the same. Films such as "Percy Jackson & The Olympians," "The Chronicles of Narnia," and similar movies were being churned out, trying to replicate the success of "Harry Potter." While some of them worked, many of them didn't stand the test of time and were forgotten.
One of the more successful films during this time was "The Spiderwick Chronicles," based on the book series by Holly Black and Tony DiTerlizzi. The 2008 film starred Freddie Highmore as twins Jared and Simon Grace, Sarah Bolger as sister Mallory Grace, Mary-Louise Parker as their mother, Helen Grace, and David Strathairn as Arthur Spiderwick. Nick Nolte played the role of the evil Ogre and shapeshifter, Mulgarath. In the film, the family finds themselves pulled into the Invisible World of fairies, goblins, and other creatures. Mulgarath is determined to find the "Field Guide of the Invisible World" that Arthur had written, and to use it to take over the world.
When Disney+ announced during Disney+ Day in 2021 that they were creating a new series based on "The Spiderwick Chronicles" with the authors executive-producing, everyone began wondering what this new iteration would be like, and who would be cast. Disney+ finally confirmed who will play main baddie Mulgarath, and he couldn't be more perfect.
Christian Slater has been cast as the Ogre Mulgarath
Deadline has confirmed that Christian Slater is set to take on the lead role of people-eating ogre Mulgarath. This is fitting since the actor has stated that he enjoys darker roles, telling Looper, "I definitely enjoy playing characters that are more outrageous. I think I find them therapeutic." Mulgarath is definitely one of the more outrageous villains out there, with no qualms about stealing, destroying, or killing others to get what he wants — or just to get them out of his way.
Fans seem split on the casting, with a Reddit post about the news generating mixed opinions. "That's a weird choice, but I love Slater, so I'm into it," wrote u/OpeningSorbet. Another Redditor, u/nintendopowa responded with, "I've disliked the guy since he was the weakest casting in prince of thieves. What am I missing?" 
Christian Slater should be interesting to watch in the role of Mulgarath, who will have an alter-ego named Dr. Dorian Brauer on the series. Slater's resume, which began in 1980, shows him playing characters ranging from questionable integrity, like Daniel Malloy in "Interview with the Vampire," to giddy psychopath J.D. in "Heathers." He's also received much acclaim and awards for his dual role as Mr. Robot/Edward Alderson in the mind-bending crime thriller "Mr. Robot." We can't wait to see what he does with a character as terrible as Mulgarath.