Reality TV Series That Ended Because They Ran Out Of Things To Do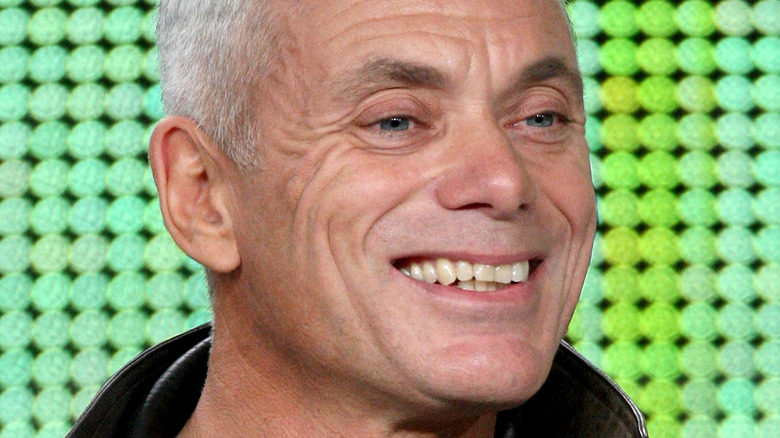 Frederick M. Brown/Getty Images
Since the early 1990s, with the inception of MTV's "The Real World," followed by the success of shows like "Big Brother" and "Survivor," reality TV has become a worldwide cultural sensation. The unscripted genre has only become more popular over time, evolving into multiple sub-genres, including game shows, talent competitions, romance, family, autobiographical, lifestyle, business, hidden camera, and more (via The Washington Post). As a result, reality television production has exploded in recent years. As reported by Vox, the CEO of National Geographic Global Networks revealed during a press tour that "roughly 750 reality shows aired on primetime cable in 2015 — 83 percent higher than the number of scripted shows."
With a polarizing reputation, you either love or loathe the ridiculous nature of this television phenomenon. Still, you don't have to be one of the millions of viewers who tune into reality TV to know that they can't all be praiseworthy hits. Ideas have to be churned out at an exponential rate to keep up with demand, all in hopes of creating the next big thing. As a result, viewers often see concepts for shows that can't stand the test of time. Below are some favorites that ended because they ran out of things to do.
River Monsters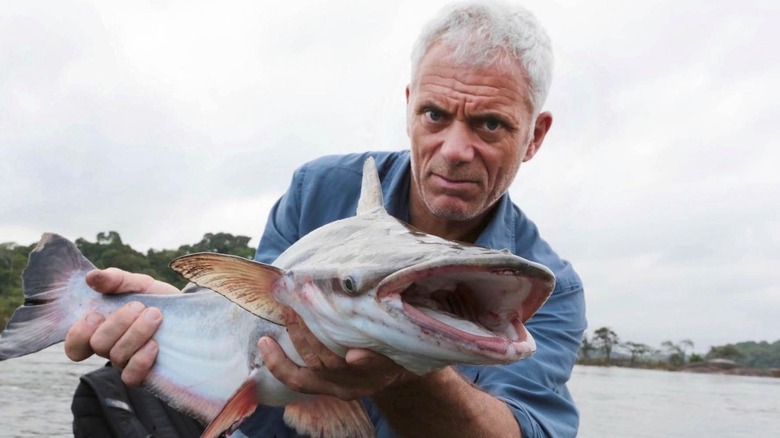 ITV
Not all reality shows that have run out of things to do are complete failures. In fact, Animal Planet's "River Monsters" ran for nine successful seasons. However, after years of catching the most vicious predators lurking in our freshwater and saltwater rivers, host Jeremy Wade revealed in a press release (via Mic), "some shows can run forever, but our subject matter is finite. Ten years ago, I had a list in my head, which seemed impossibly ambitious at the time, but everything has now been ticked off — and then some."
Guided by biologist and extreme angler Jeremy Wade, the series took viewers around the globe to explore fearsome creatures living in the depths of rivers and lakes. Both thrilling and educational, Wade's episodic quests would consist of catching the fish in question and teaching viewers about the misunderstood specimen. These dangerous adventures have brought him face-to-face with a massive stingray, a nearly six-foot electric eel, a seven-foot sawfish, and an 80-pound arapaima, among other discoveries.
Fans were disappointed to see the show go, and surely, executives were even more so after losing one of their best-performing shows (via The Wrap). To fill the void left behind, Wade returned to the waterways with a new series for Discovery titled "Jeremy Wade's Dark Waters," where he investigates the water's greatest mysteries.
Joe Millionaire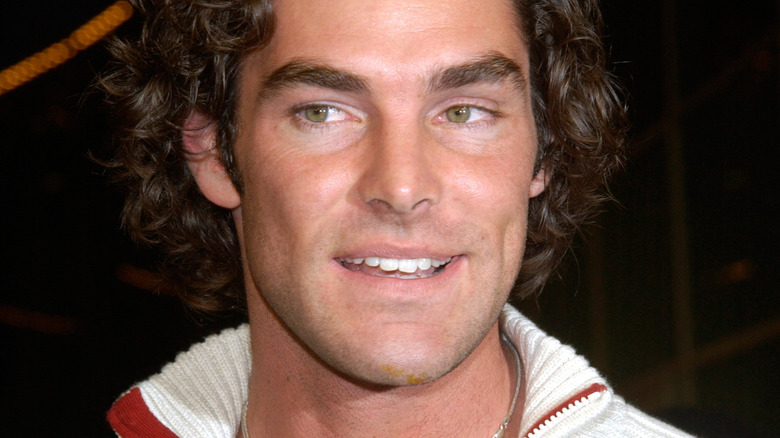 Featureflash Photo Agency/Shutterstock
Following close behind the premiere of "The Bachelor," Fox's "Joe Millionaire" is one of many reality dating shows that helped shape the popular subgenre. It ran for two seasons, with the first season finale being the most-watched entertainment program in Fox history at the time, as reported by The New York Times. The second season, titled "The Next Joe Millionaire" — not so much.
The premise is simple: 20 women compete for the love of one bachelor. The twist? They've been fooled into believing the man is a millionaire when in reality, he's a construction worker. The idea of lying to women to then turn around and demean them as gold diggers brought on well-warranted criticism towards "Joe Millionaire." However, criticism alone will almost never be enough to kick a show off the air. Instead, it was the faulty premise that did this one in. Described as "a one-time stunt" by then Fox chief Sandy Grushow (via Reality Blurred), once the gig was up for "Joe Millionaire," there was no more fooling contestants or viewers.
The creators of the show must've forgotten the only way to build healthy, long-lasting relationships is with trust. Except — not so fast — the show came back in 2022 with its revival titled "Joe Millionaire: For Richer or Poorer." A little tweaking to the premise now has the show featuring 18 women dating two men, not knowing which is a millionaire and which is not. Over a decade later, "Joe Millionaire" figured out a way to reel in viewers without lying to its contestants.
A Shot at Love with Tila Tequila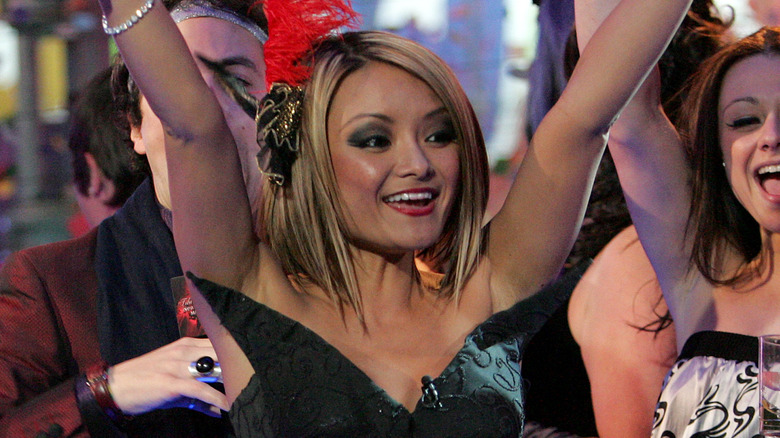 Bryan Bedder/Getty Images
This controversy-ridden reality dating show with a problematic host since accused of terrible things, Tila Tequila, had a short-lived premise from the beginning. A group of men and women battle it out for a chance at romance with social media personality Tila Tequila. The two groups are unaware of each other and Tila's bisexuality until the final two contestants are chosen. Can you think of anything more romantic?
In theory, the show featured bi-representation in mainstream media at a time when it was severely lacking. However, tabloids broadcasted their speculations about Tila's true sexuality and intentions. In 2007, a source close to the show claimed that "Tila has and has had a boyfriend for over a year, and she's not really bi." (via Fox News). Tila denied the allegations at the time but later seemingly confirmed the claims in a now removed 2018 YouTube video (via Suggest).
According to The Hollywood Reporter, the reality series "ranked No. 1 in its time period across all of cable in the network's target demo of persons 18-34," making it MTV's second highest-rated series premiere in 2007. Following in the footsteps of "Joe Millionaire," Season 2 didn't live up to its Season 1 success. "A Shot at Love with Tila Tequila" proves that it's difficult to keep a reality dating show running when your main love interest is rumored to already be in a relationship and shows no interest in her chosen winner.
Vanilla Ice Goes Amish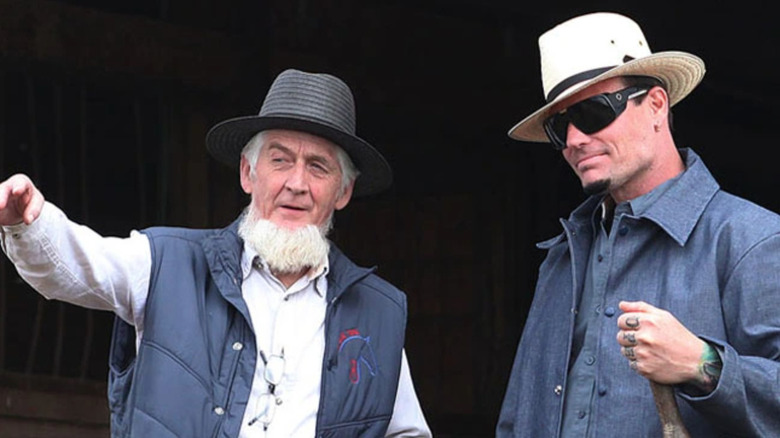 DIY Network
What now feels like a distant fever-dream was the 2010s fascination with home-renovation series that starred former music sensations, including shows like "Rev Run's Renovation" and "Daryl's Restoration Over-Hall Project." Following his home renovation series "The Vanilla Ice Project," the titular rapper took on a new show where he immerses himself in an Ohioan Amish settlement. As much as viewers enjoyed seeing Vanilla Ice get down and dirty with his handy work, the premise of adjusting to traditional craftsmanship and the Amish lifestyle wasn't suited for longevity.
The show ran for two seasons from October 12, 2013, to November 15, 2014, including episodes where Vanilla Ice assists a cow in giving birth and "ices out" an Amish buggy. Mostly, Vanilla Ice would take on renovation projects within the Amish community. However, judging by the show's abrupt and unceremonious ending, it seems that there simply just weren't enough Amish construction projects that needed Vanilla Ice's steady hand.
Punk'd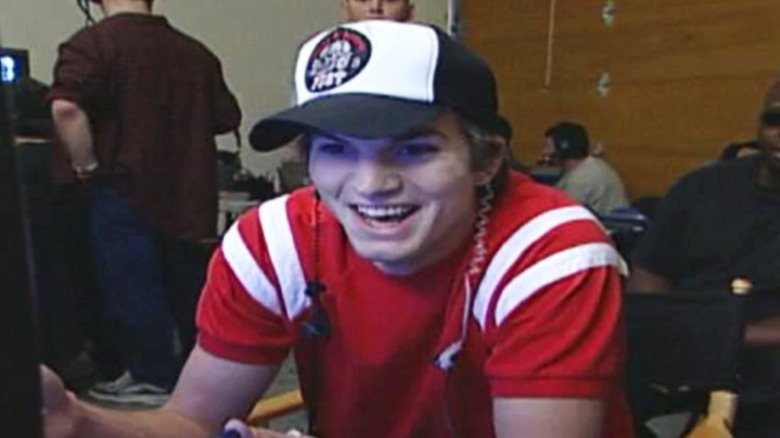 MTV
Ashton Kutcher kept his integrity intact with the cancelation of "Punk'd" after two seasons. Or did he? According to Entertainment Weekly, he explained his mindset behind canceling "Punk'd" during a press junket for his film "The Butterfly Effect," stating, "I think you keep it new or it's through." This announcement to cancel the show after two seasons ended up being a ruse, and he brought back the series for seven more seasons. You can't keep a good prankster down.
However, his original statement rang true when it was time for Kutcher to say goodbye after nine seasons. Every prank needed to outdo the last to hold an audience. It also didn't help that everyone knew Kutcher was a prankster now. However, this didn't stop him from reviving the show in 2012 with different celebrity hosts for each episode, including the likes of Justin Bieber, Lucy Hale, Dax Shepard, Ashley Tisdale, Demi Lovato, Miley Cyrus, Mac Miller, and many others. The ideas were no longer there for the original, but the concept continued without Kutcher in both a BET and Quibi revival of "Punk'd," the latter of which featured Chance the Rapper as a host.
Tommy Lee Goes to College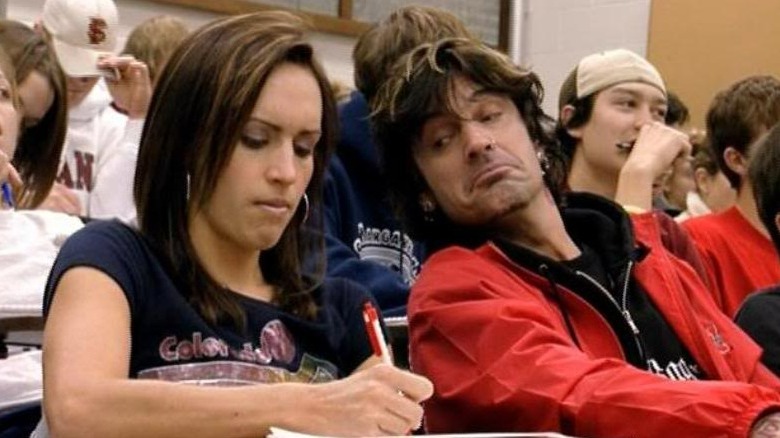 Donald Weber/Getty Images
Tommy Lee is the epitome of the rock star lifestyle, so sending him off to college, where many young people learn about real-life responsibilities, is a recipe for peak entertainment. However, viewers are aware college is only temporary, leaving the show with little room to grow and ending after a six-episode run.
The Mötley Crüe drummer attended the University of Nebraska, not to get a degree, but to entertain viewers at home. From August 16 to September 13, 2005, Lee filled the shoes of a real-life student by finding a roommate, trying out for extra circulars, attending parties, and studying for classes.
The series pulled in millions of viewers, shining a spotlight on the university's campus life for potential students, which did have a noticeable impact on enrollment. "UNL officials said they saw a spike of visitors to the college's website after the show aired," according to Omaha World-Herald. Lee also got to promote his second solo album "Tommyland: The Ride" by using the album's single "Good Times" as the theme song for the show. So all-in-all, not a complete flop.
Bands Reunited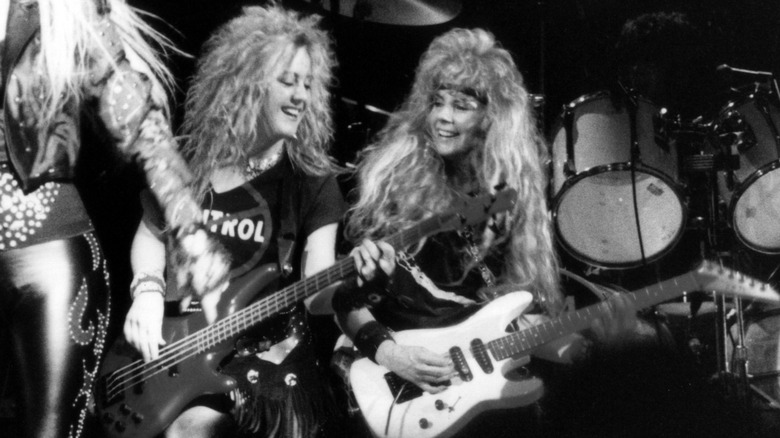 Jim Steinfeldt/Getty Images
Appealing to a similar music-loving audience, VH1's "Bands Reunited" may have bitten off more than they could chew. The premise of reuniting former musical groups using elaborate schemes proved to be more difficult in execution. Turns out, ex-band members aren't usually keen on reunions for the sake of a reality show's success. Still, the show managed to run for two seasons from 2004 to 2006, and many viewers witnessed some of their favorite bands coming back together to perform past hits. Some of the bands featured included The Alarm, Berlin, A Flock of Seagulls, and Vixen. Not every episode was a success, with either one or all band members refusing to reunite or perform.
The only way to keep the show going was to up the antics by going for higher-profile bands. "Occasionally the show got a bit ambitions and attempted to reunite higher-profile acts like New Kids on the Block, Squeeze and Extreme," writes Rolling Stone. Their attempt to reunite the legendary band "The Smiths" resulted in their biggest failure yet when they couldn't get the attention of band member Morrissey. It was a long shot from the beginning, but these were the shortcomings that left them with little to go on, marking the end of "Bands Reunited."
The Search for the Next Elvira
No one could replace Cassandra Peterson as Elvira, the late-night horror cult movie host from the 1980s horror movie program, "Elvira's Movie Macabre." Nevertheless, "The Search for the Next Elvira" was made and ran for four episodes on Fox. Contestants dubbed the "unlucky 13" competed in various challenges, including acting auditions, a dinner date with a reality TV star, and selling Elvira-branded coffee to tourists. Cassandra Peterson was featured as a judge along with other guest judges and help from her two Manviras, Christian Greenia and Patterson Lundquist.
Would you be surprised to learn the series winner, April Wahlin, did not, in fact, become the next Elvira? Peterson went on to revive her character in 2010, hosting public domain films on This TV. She returned as a horror hostess in 2014 with Hulu's "13 Nights of Elvira" and again in 2021 for a one-night movie marathon on Shudder titled "Elvira's 40th Anniversary, Very Scary, Very Special Special." Suffice to say, there was no real search for a new Elvira, making this series one and done with a single season.
I Wanna Marry Harry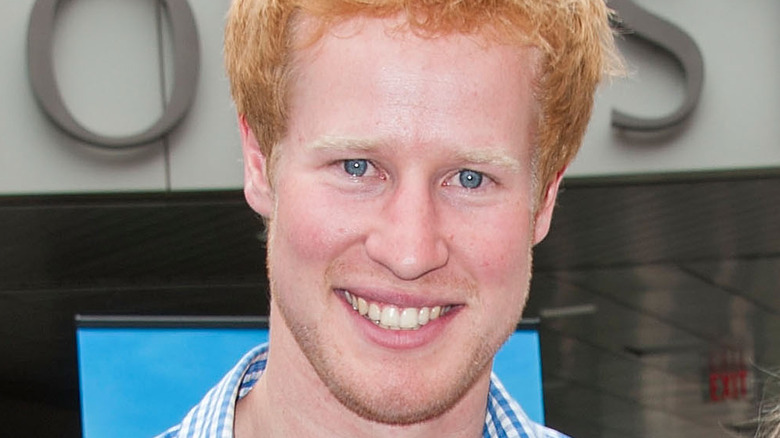 Valerie Macon/Getty Images
It takes a special kind of someone to genuinely mix up Matthew Hicks with Prince Harry, yet the show managed to fool 12 contestants — "Joe Millionaire" style. What's up with this pattern of reality shows lying to their female contestants? Except, "I Wanna Marry Harry" went the extra mile with the gaslighting. Winner Kimberly Birch recounted some of the producer's elaborate stunts in an interview with Splinter saying, "They actually had a therapist come on set at one point and talk to a few of us who were saying it wasn't him. We found out later that it wasn't a real, licensed therapist. It was just someone from the production team."
In the same vein as "Joe Millionaire," once the show aired, there was no chance of fooling another set of contestants or audiences for Season 2. In fact, according to Deadline, the series was pulled from schedule halfway through Season 1, discarding the rest of the episodes onto Fox On Demand and other services.
Laguna Beach: The Real Orange County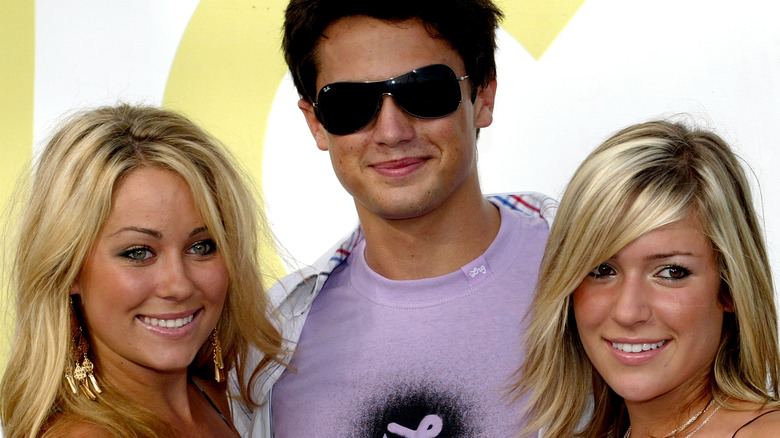 Alberto Tamargo/Getty Images
The highly popular MTV reality series following the lives of a group of good-looking, sun-kissed teens from Laguna Beach High School, "Laguna Beach: The Real Orange County" was left with few options for continuing the series once the original cast graduated. The original cast of characters consisted of fan-favorites such as Lauren Conrad, Lo Bosworth, Stephen Colletti, Morgan Olsen, Trey Phillips, Christina Schuller, alongside juniors Kristin Cavallari and Talan Torriero. By Season 3, the entire cast had been replaced. This didn't work out as far as ratings were concerned.
Viewers grew connected to the characters through watching their love triangles, drama, and the usual stressors of senior year play out. It was never going to be the same with a new group of students. Unless, of course, you attempt a spin-off. Premiering in 2007, "Newport Harbor: The Real Orange County," following the same format, tailored the show around a group of students attending Newport Harbor High School, making the new cast of characters more palatable for audiences. However, the show unsurprisingly failed to live up to the success of "Laguna Beach: The Real Orange County."
Dirty Jobs
From 2003 to 2012, Mike Rowe graced our TV screens with the most filthy, disgusting occupations that go underappreciated in our society by featuring them on "Dirty Jobs." With his eagerness to get in the mix and try these jobs out himself, Rowe spotlighted the skills and tenacity of essential workers from all around the country. From the comfort of their own homes, viewers were able to watch and live through the messy experiences with Rowe. Airing for more than 170 episodes, it was just a matter of time before the list of dirty jobs waned thin and sent the series into a "permanent hiatus," as Mike Rowe described it in a 2012 guest column on Huff Post.
Still, Hollywood's obsession with reboots has made way for the 2022 revival of "Dirty Jobs." After a ten-year hiatus, host Mike Rowe admitted to TV Insider, "The challenge now is not to get dirty and work hard; the challenge is to apply it to jobs that we haven't done." After all, you don't just let a five-time Emmy-nominated series end without a spin-off or revival. In this case, Discovery did both with the spin-off "Dirty Jobs: Rowe'd Trip" and the 2022 revival of "Dirty Jobs."
Treetop Cat Rescue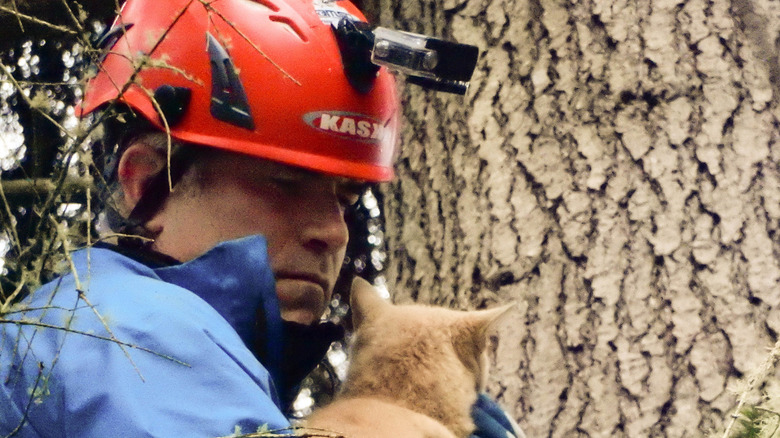 Animal Planet
A reality TV series dedicated to saving cats stuck in trees. What could possibly get repetitive about a premise like that? Airing from May 30 to July 25 in 2015, for a total of 10 episodes, Shaun Sears and Tom Otto of Canopy Cat Rescue took their rescue efforts to Hollywood with their Animal Planet reality show titled "Treetop Cat Rescue." Now, instead of exclusively watching cat videos on Facebook, viewers could tune in to half-hour-long episodes starring our favorite felines.
According to The Seattle Times, after the premiere of the show, the nonprofit rescue team went from saving 250 cats a year to upwards of 750. The sweet relief of witnessing distressed strays and missing pets meet a happy ending seemingly could've lasted years on end, especially when there are more than 750 cats to rescue a year. However, upping the antics for television wasn't a viable option for this serious team of cat rescuers. Unfortunately, one season was all it took to dry up all cat rescue-related ideas. On the bright side, cat people can rejoice in knowing that Canopy Cat Rescue is still active and saving cats all over Washington's Puget Sound region.