This Is Where Joe Millionaire: For Richer Or Poorer Is Actually Filmed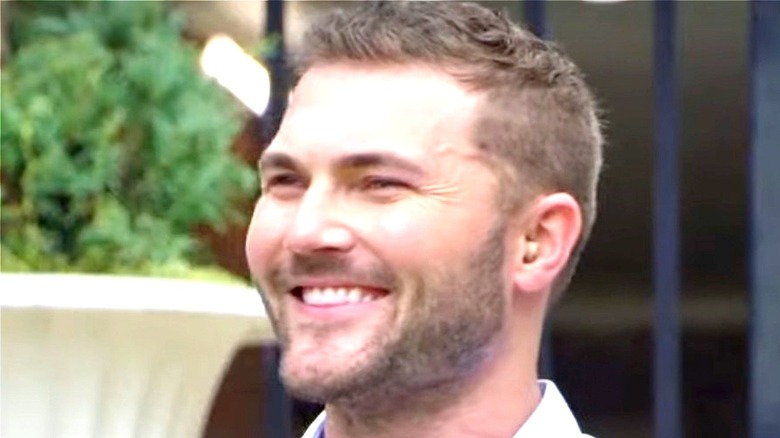 FOX/Youtube
Premiering in 2003, the original reality TV series "Joe Millionaire" drew viewers in by co-opting the venerable fairytale narrative of a fabulously wealthy prince seeking a suitable mate amongst a bevy of beautiful women eager to live life large as a princess. In the case of this TV show, however, there was a twist: the "prince" was actually a construction worker and, certain to surprise the unsuspecting contestants vying for his affections, he hadn't actually inherited 50 million dollars (per IMDb).
Re-invigorated for another run at the handsome-prince/wannabe-princess concept, Fox's "Joe Millionaire: For Richer or Poorer" just returned to the air with not one but two supposedly wealthy guys looking for love in all the usual places. Starring predictably hunky bachelors Steven McBee and Kurt F. Sowers, only one of whom is actually bucks-up, the show also features 20 predictably attractive women also looking for love. The task facing these eager competitors: winnow the affluent wheat from the faux-affluent chaff, so to speak, as they also attempt to make some sort of human connection with Steven and/or Kurt. But in order to film "Joe Millionaire: For Richer or Poorer," where did the romantic hopefuls have to travel to?
The Joe Millionaire reboot is filmed in Georgia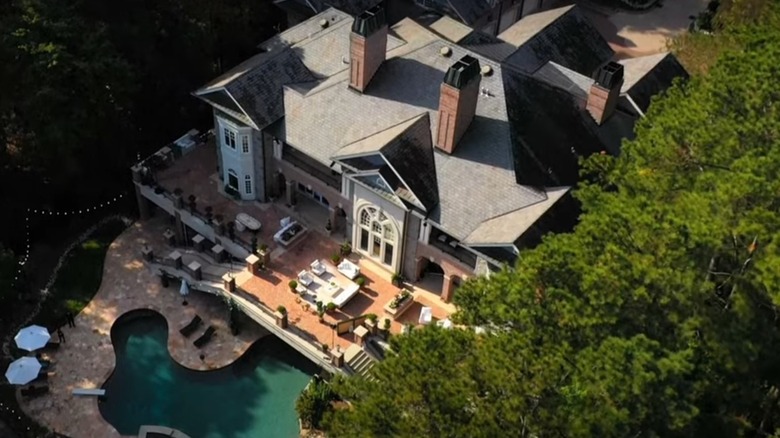 FOX/YouTube
One element that is absolutely a must-have requirement for any reality TV series dangling the prospect of mind-boggling wealth in front of its contestants and its audience? Mind-bogglingly sumptuous locations. Whether it's a fabulous, inherited family castle or a seaside mega-mansion with fountains spouting Dom Perignon, when it comes to setting up viewers for a heartwarming vision of true love surrounded by dollar signs, the operative phrase is "location, location, gold-bathroom-faucets, location."
In this regard, the new Fox series has clearly done its homework. According to Cinemaholic, one of the major filming locations for "Joe Millionaire: For Richer or Poorer" is on an appropriately lush and sprawling estate called Lakeshore Manor in or near Jackson, Georgia. Featuring a very courtly courtyard with views of not only the lake but the shore as well, the setting pretty much screams "glamourous!" 
The Cinemaholic article goes on to say that state capital Atlanta is also a location for parts of the show, with the modern urban architecture of the city providing a suitably stylish and sophisticated backdrop for the series' romantic intrigues. And while further details of where "Joe Millionaire: For Richer or Poorer" is actually filmed are yet to be discovered, it certainly seems that the new series is providing its pretend princes and potential princesses with the kind of reality TV splendor they so richly crave.