The Blacklist Fans Shout Out An Underrated Character Duo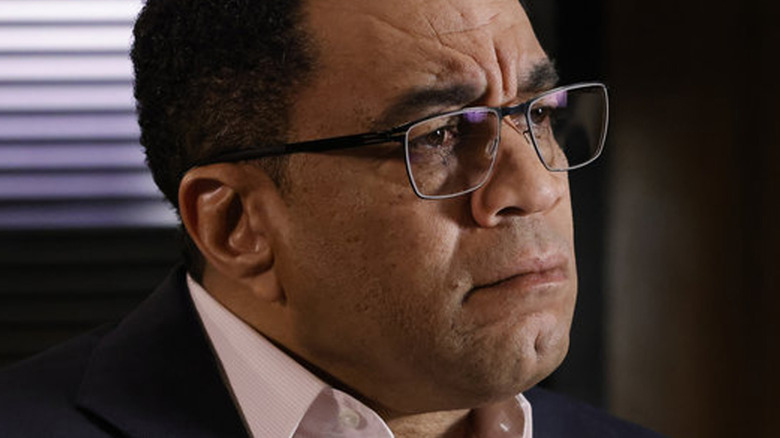 Will Hart /NBC
NBC crime drama "The Blacklist" is in the midst of a run totalling just under 200 episodes released over the course of nearly a decade. The show isn't over either, meaning that it's on track to break the 200 episode mark when "The Blacklist" returns for its 10th season.
While the overarching plot of "The Blacklist" is important to its ongoing story, virtually no series is capable of lasting for such a lengthy run without compelling characters. In fact, some viewers think that "The Blacklist" jumped the shark upon the death of one of its central players. For these fans, then, not only is the cast of "The Blacklist" important, but the quality of the show seems to rest largely upon its shoulders.
Of course, in addition to the foundational members of its cast, fans of "The Blacklist" are quick to point out characters and performers that they think are underutilized. For example, "Blacklist" fans want more Charles Baker, who previously portrayed Skinny Pete on "Breaking Bad." Similarly, a number of users online celebrated a character pairing they characterized as underrated, highlighting one member of said duo and his importance to the series in particular.
Fans of The Blacklist enjoy watching Tom and Harold together
One user on the "Blacklist" subreddit started a thread titled "Rewatching the show, what an underrated duo this was," apparently highlighting a character pairing they determined to be underappreciated. While the contents of their post are now deleted, some replies indicate that the characters the original poster mentioned are Tom Keen (Ryan Eggold) and Harold Cooper (Harry Lennix).
Commenters largely agreed with the thread's thesis, and particularly singled out Tom as a "Blacklist" highlight. User mercyogu, for instance, shared that Tom is their favorite character. Meanwhile, user UDeVaSTaTeDBoY replied that, while Harold is worthwhile in his own right, they find Tom to be the show's best character behind James Spader's Reddington.
In a Today Show interview, Eggold spoke highly of his time working on "The Blacklist," and highlighted his close relationships with his fellow cast members. "It was four and a half years of my life and I've become a family with these folks," he said. "I feel really lucky to have played this role."
While Eggold's last official "Blacklist" appearance was in 2017, Lennix remains a "Blacklist" cast member to this day. So, while Tom and Harold may be not be a duo any longer, fans of their pairing can still watch Lennix on the series as it continues onward into its 10th season.